Besides being passionate about livestreaming and chatting with fans, PewPew also spends a lot of effort on personal business projects. Among them, it must be said that the PewPew bread brand was built by the male streamer at the end of 2018.
At that time, he received a lot of attention with his decision to enter the culinary business to realize his dream of starting a business since he was 16 years old. Still remember, when asked why he opened a PewPew Bread store, the male streamer said he liked this street food and believed that his products would be unlike any other store. One of the attractions that attracts diners to PewPew Bread is the diverse menu system.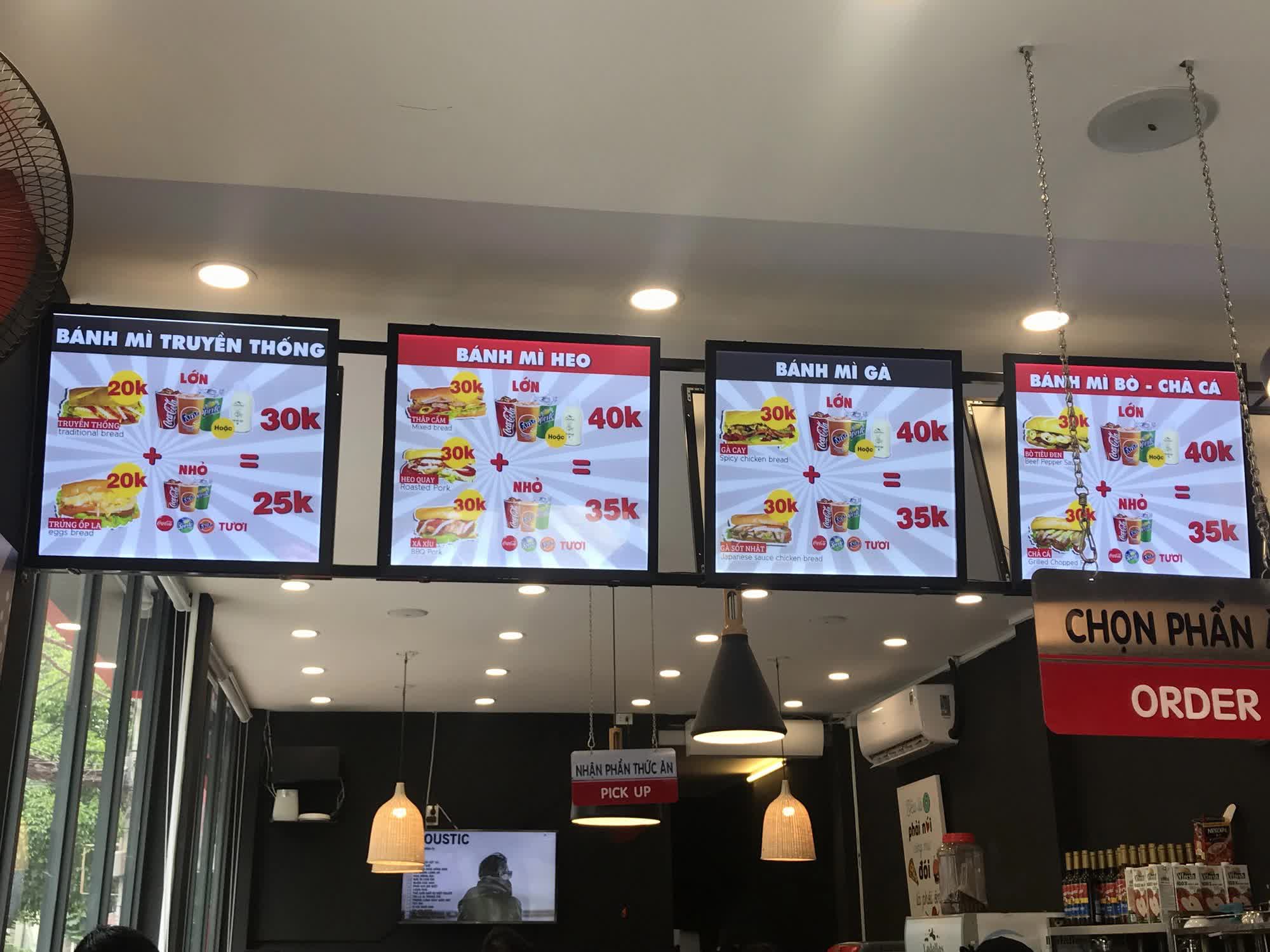 After the initial success, his shop also had to go through many difficulties when the Covid-19 epidemic broke out. However, the owner is still determined to maintain the operation of the shop, and at the same time is committed to ensuring quality and price for the "gods".
Entering the 5th year of being on the market, recently, PewPew Bread is one of the stalls present at the 1st Vietnam Bread Festival. Proud of his shop, the male streamer shared: "Self-confident. Feel great!
Thank you for the event organized by the City Tourism Association. Ho Chi Minh City (HTA) and the Department of Tourism of Ho Chi Minh City. Organized by Ho Chi Minh. We hope to accompany you and your colleagues and customers from all over the world for many seasons to come."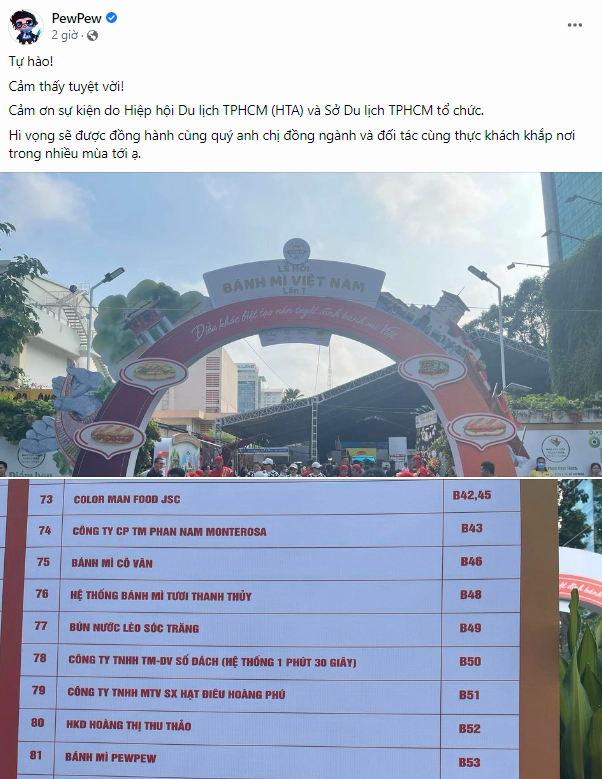 Right below the post, a user left a comment "catching the error" male streamer. This person said that there is nothing to be proud of: "Tell me what it is to be proud. The festival can participate, any business can participate. It is okay to know an event bidding business. The new organization is proud. Many people who go to fairs and festivals find it normal for ice cream or iced tea stalls to participate." This person also suggested that it would be more appropriate to change the content to invite you to enjoy and attend the event.
In response to the comment, PewPew also frankly shared his own views: "Proud to like selling banh mi and having a Vietnamese banh mi festival one day and participating. Proud and happy alone. It's that simple. But I don't have to be better or better to be proud. That's it, my friend."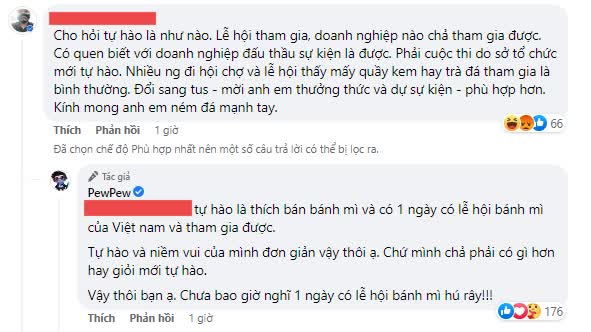 This sincere confession of the Yonko member received great support from the fans. Most viewers believe that the pride in this business is completely justified by the owner of the bakery after the dedication he has devoted to his brainchild.