A few hours ago, Dplus KIA defeated GAM Esports in the confrontation between the two teams at the 2023 World Finals. This is a victory that can be said to be "without a scratch" for the LCK representative. ShowMaker and his teammates are simply too "out there" and they just need to play according to their champions, according to what the situation in the match brings and win. Even though GAM had standard card selections and bans, it still couldn't create a surprise against the team that owns the 3 World Championship champions.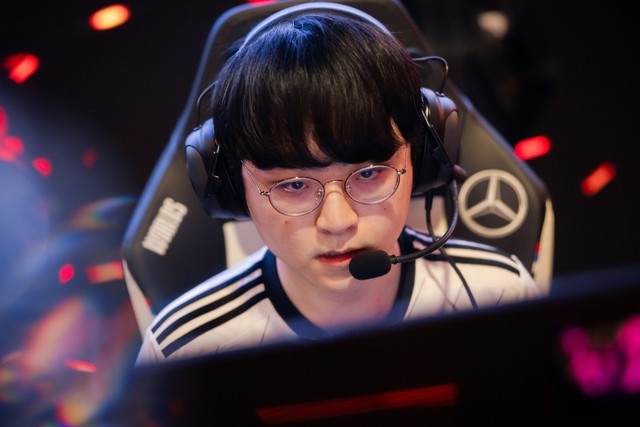 DK had no difficulty overcoming GAM
In particular, the second game was even more overwhelming than the first game when right from the beginning of the match, all of GAM's lines were completely lost to the opponent. If in game 1, Kati or Kiaya were able to somewhat surpass their soldier stats, then in game 2, all of GAM's lines were far behind DK. Among them, Kati must be mentioned when he holds the Assassin general, Akali, but there are times when Kati cannot even see soldiers, let alone gain experience points.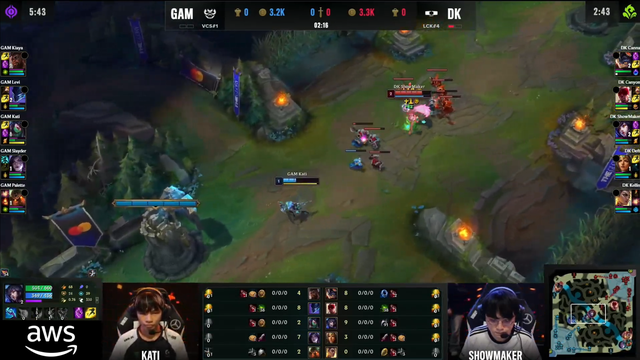 The minion stats are completely different between ShowMaker and Kati
Worth mentioning, right from the start of the game, SofM suddenly "exclaimed": "If Ahri has Speedy Footsteps, it's only -1 GAM. Ahri's Footsteps combined with W, Akali cannot touch Ahri. After 3 Q moves (at the beginning of the game) won't get you minions, let alone gain experience." Perhaps LoL audiences understand that Ahri's W will increase movement speed and summon 3 flames to attack multiple targets around her. The Speed ​​Footstep gem will accumulate charge when attacking and moving. Enough stacks of 100 will heal and increase the subject's movement speed.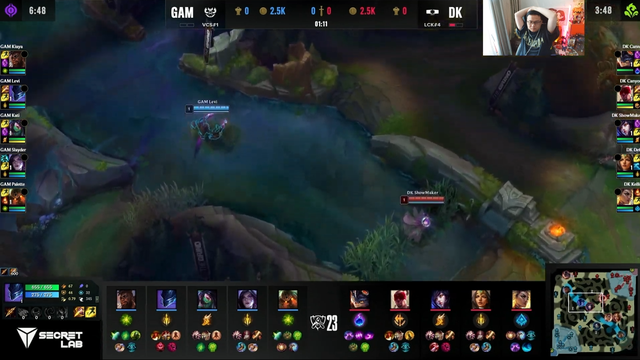 Right from knowing ShowMaker's gem list, SofM was pessimistic about GAM
This rune table especially coordinates very well with the mechanism of Ahri's W. The evidence was clearly shown in the recent DK – GAM match. But what's even more surprising is that ShowMaker admitted to considering GAM as a "green army" to test this rune board: "Akali's normal attack defense is lower than her magic resistance. If used Footsteps, the benefits that the jade panel brings will help Ahri overcome the resistance barrier. But I have never tried it during practice. I chose it just because I thought it would work well."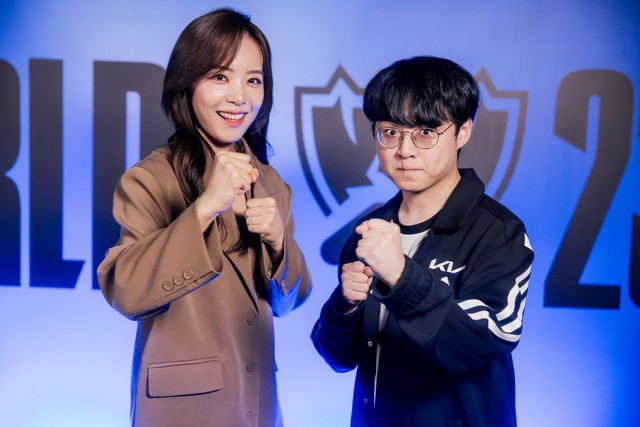 ShowMaker admitted this was the first time using Ahri's Footsteps
It can be clearly seen that DK in general and ShowMaker in particular are really confident about the confrontation. And ShowMaker's performance also shows how effective this option is. Most likely, the upcoming Ahri Footsteps will appear even more, especially when players like Chovy or Knight use Ahri to have even "max ping" much more than ShowMaker.