It is no coincidence that Tencent decided to bring the Glory King to the world. According to Sensor Tower data, in June 2023, Tencent's Glorious King took the top spot in the global best-selling mobile game list. This data may include Lien Quan's revenue in three markets Vietnam, Thailand and Chinese Taipei.
Honkai: MiHoYo's Star Rail is second on the list. The other three games in the top 5 of the list are Tencent's "PUBG Mobile" (the combined revenue of the "Peace Elite" version), King's "Candy Crush Saga" and "Roblox". According to Sensor Tower, Tencent's King of Glory has attracted US$213 million on the App Store and Google Play globally, topping the list of highest-grossing mobile games.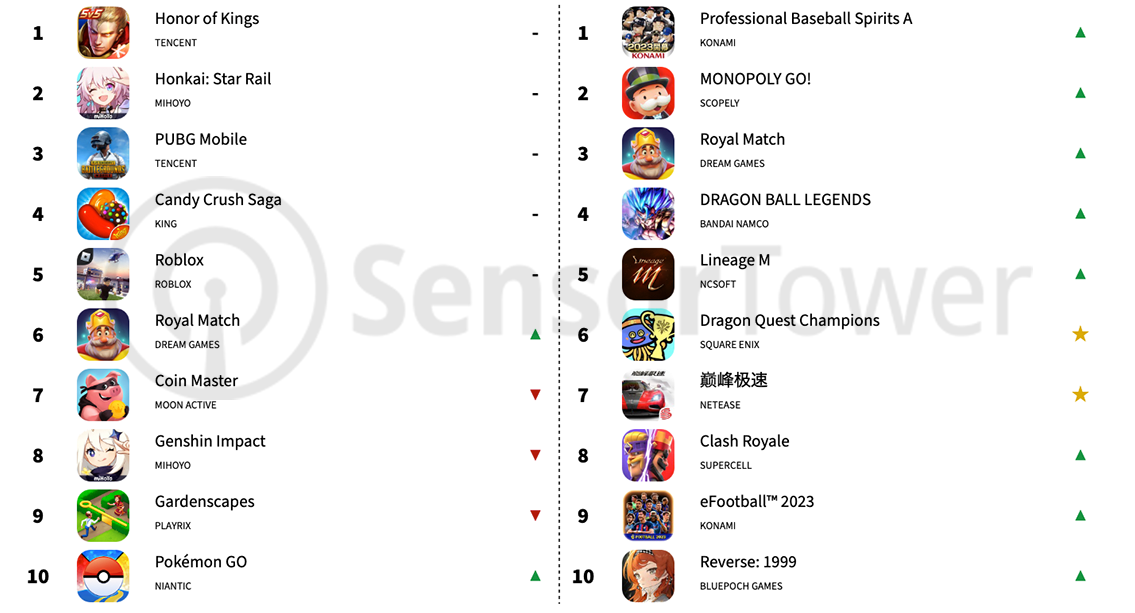 Honkai: MiHoYo's Star Rail is second on the list. Among them, 39.7% of revenue comes from the Chinese iOS market, 27.7% from the Japanese market and 11.4% from the US market. Tencent's "PUBG Mobile" (combined with "Peace Elite") is third on the list with $122 million in sales. During this period, 54.2% of revenue came from the Chinese iOS market, the US market accounted for 9% and the Indian market accounted for 7.5%.
With almost consecutively topping the list of the highest grossing games globally, Tencent's ambition to make King of Glory the most successful MOBA game on mobile platforms is well-founded. With the release of this game international version, combined with tournaments such as KIC or the upcoming ASIAD, it is not difficult to understand that the Glorious King will increasingly expand its influence.
The question now is, whether Tencent wants to maintain two versions of the Royal Glory and Arena of Valor (AoV – Lien Quan) at the same time. Remember, the annual AWC tournament of the Coalition has "disappeared". Will there be a merger in the future? This question will be answered sooner or later.