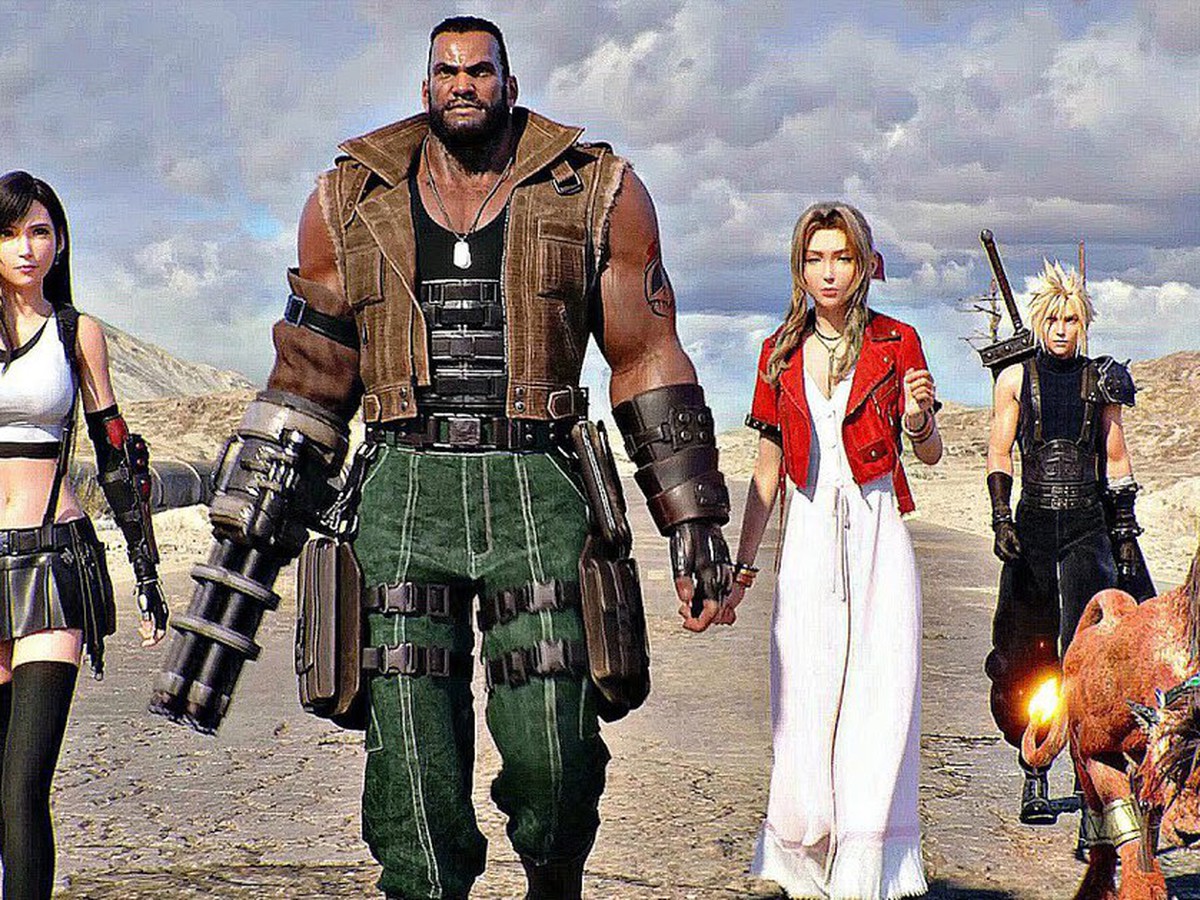 26 years ago, on January 31, 1997, Final Fantasy 7 was first released on the PlayStation 1 platform in Japan. Since then, the game has become one of the names entering the legendary temple of the world gaming village. Not only possessing a large number of players, the story of Final Fantasy 7 also brings a dizzying spread, captivating countless generations of players. Characters like Tifa, Cloud or even Sephiroth, Aerith even reach out to become icons even though the game has been out for a long time. These details alone are probably enough to tell the full influence of Final Fantasy 7, not only in Japan but also around the world.
The first images of the new Final Fantasy 7 released in 1997
To celebrate the significance of Final Fantasy 7 as a cultural export activity, the Japan Anniversary Organization (JAO) recently officially selected January 31 as the date of Final Fantasy 7. The move This is expected to become a big hit, making Final Fantasy 7 a new icon for Japanese culture around the world. Of course, there will not be parades or celebrations too grandiose, but that is enough to confirm the position of this game in the country of cherry blossoms.
Final Fantasy 7 remake a few years ago is still creating positive effects
However, Square Enix – the father of the Final Fantasy series also made an official announcement to mark this important milestone. In addition to thanking players, Square Enix representatives also confirmed that they will continue to strive to further develop the Final Fantasy series in the future. In addition, the remake of the original version of Final Fantasy 7 is also being strongly promoted. Almost 3 years ago, Final Fantasy 7 Remake was a huge success, and this winter, Final Fantasy 7 Rebirth is expected to continue that success.
Final Fantasy 7 Rebirth is expected to continue the success of the Final Fantasy 7 series this year
Final Fantasy 7 Rebirth will be the last game in the Final Fantasy 7 remake series that Square Enix has planned. The game will be released as a PlayStation 5 platform exclusive.