As you know, since leaving LPL and returning to Vietnam, SofM is taking a break from professional League of Legends work. He focuses on livestreaming as well as investing time and effort in favorite games like Naraka: Bladepoint. Even after temporarily returning to lead the Vietnamese League of Legends team to attend the Hangzhou ASIAD, after completing his mission, SofM continued to return to livestream. He is currently one of the co-stream channels for World Championship 2023 in Vietnam and attracts a huge number of viewers.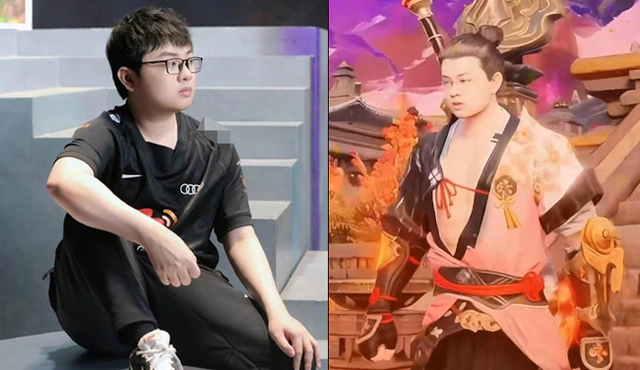 After leaving LPL, SofM spent more time on personal interests
With his professional qualifications, SofM can still contribute a lot to the League of Legends industry in Vietnam in particular and the world in general. Not far away, right during the ongoing 2023 World Championship, according to the members of Team Whales and GAM Esports, SofM himself also gave a lot of useful advice to the teams. TW even briefly appointed SofM as an advisory coach for the team. Although SofM did not take credit, many viewers believe that TW's impressive journey at Worlds 2023 also had SofM's contribution.
Artemis acknowledges SofM's contribution
A while ago, there was information that Vikings Gaming had acquired Saigon Buffalo (including the players and VCS participation of this team). Although all parties have not yet confirmed it, this information has also led to a number of rumors. At most, Vietnamese LoL audiences expect SofM to "reappear" in a new role, such as the official coach of a team competing in the VCS. For those who don't know, SofM also has shares in Vikings Gaming.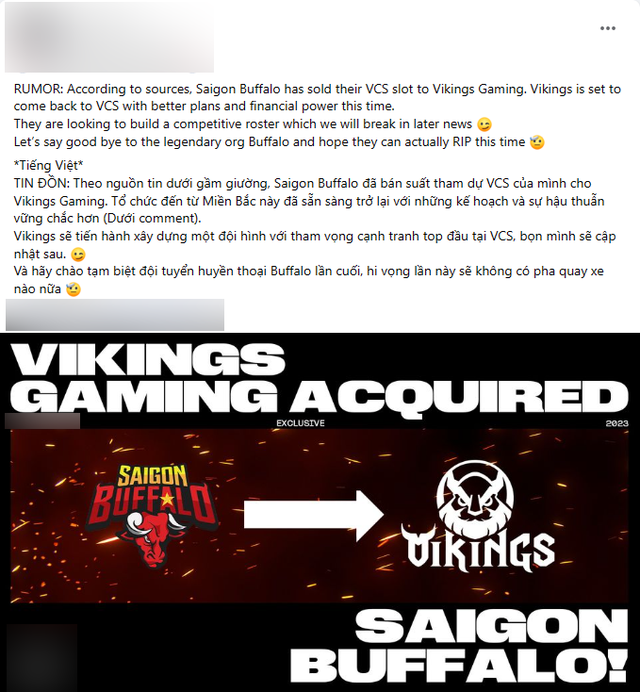 There was information that Vikings Gaming acquired SGB
Recently, SofM's fan page had a status line full of meaning: "Youth live to the fullest with the so-called passion". This immediately made the Vietnamese League of Legends audience "uplifted". According to many speculations, this is most likely a "hidden" signal that SofM will return to his greatest passion – professional League of Legends in the near future. But with a long break from being a player, SofM may appear as a coach of a certain VCS team in 2024.

SofM posted a hidden status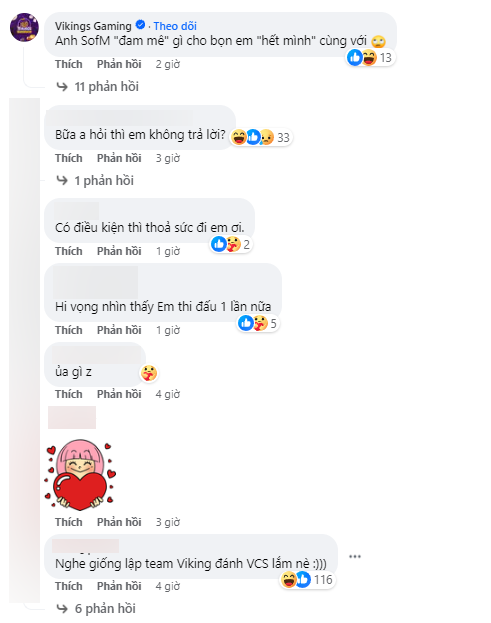 The VCS audience was extremely excited
If SofM really returns to the professional arena and participates in VCS, 2024 will be one of the most worth-watching years of the tournament. Of course, it will be difficult to expect SofM to compete as a player. But as long as SofM is the coach, this can also be a real turning point and will help VCS become more watchable and attractive as well as greatly improve its expertise.