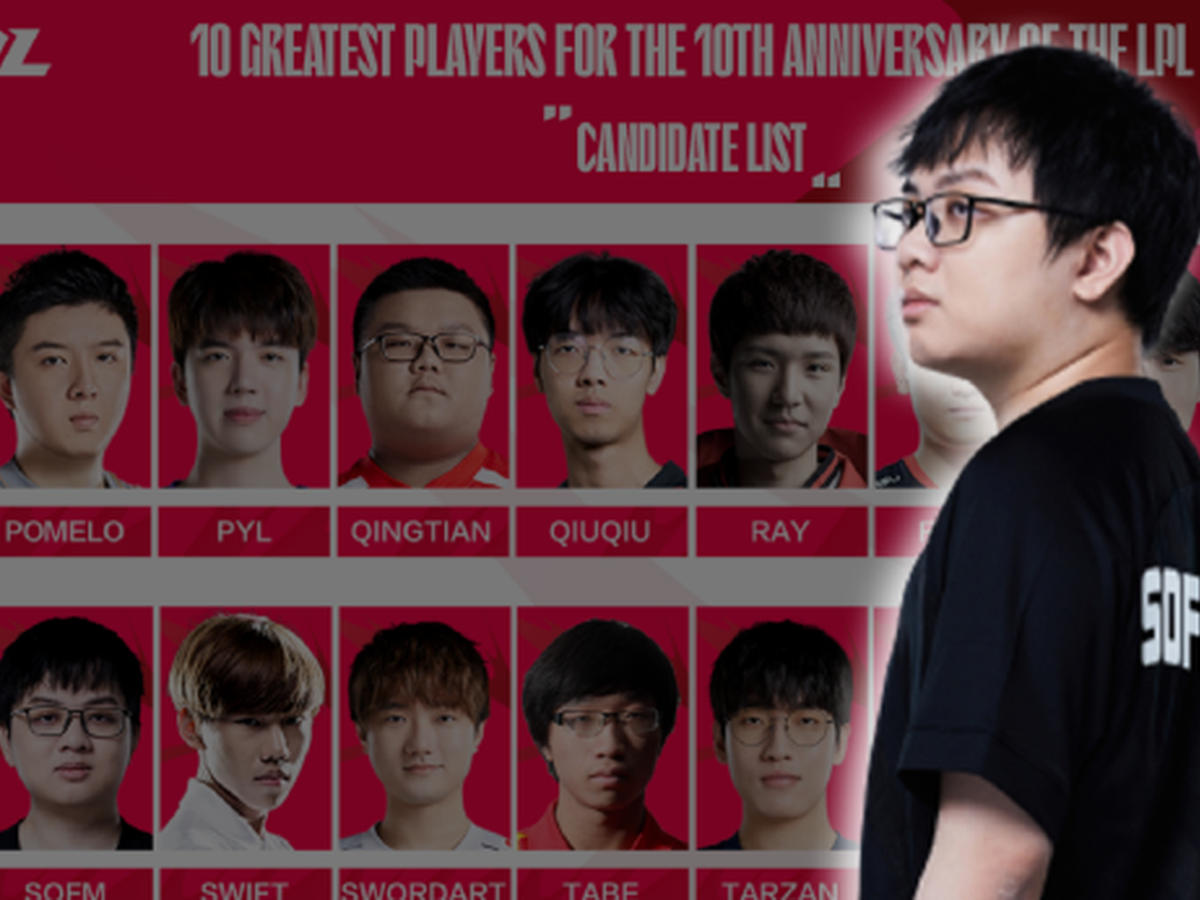 Perhaps the community also knows, up to now, the LPL has gone through 10 years since its inception until it developed into one of the two biggest leagues in the village of League of Legends. Not only in terms of scale, but LPL teams have also won a lot of glory in the international arena (MSI and Worlds). Of course, the biggest contribution to that achievement, certainly, must be attributed to the players.
The LPL has been 10 years since its debut – source: Weibo
Recently, according to some information from the LoL community of billions of people, there will be a public vote for the Top 10 best players of all time in the LPL region to celebrate the 10th anniversary of the tournament. Of course, since the LPL was born and developed, the number of players is extremely large and there are names that are considered iconic. They may be playing, resting or retired but certainly, without these people there would be no LPL.
There is some information that the LPL side will hold a vote for the 10 best players of all time in the tournament – source: Weibo
Notably, SofM also had the honor of participating in the above voting list. In fact, it's understandable that SofM is one of the top junglers here, and together with Suning (a fairly average team) rose to the runner-up position at Worlds 2020. Moreover, SofM He is also one of the pioneers in the "predator and control" Jungle gameplay. SofM's gameplay also inspired players like Tian and Canyon. He also, along with TheShy, Faker, Uzi and MadLife, was "divine" by the LPL audience.
SofM was also included in the voting list – source: Twitter LPL
However, the possibility of SofM being voted is not high when the LPL has a lot of good Forests. In particular, names like Clearlove, Mlxg, Tian or Jiejie are brighter. In addition, many viewers also showed their favor to Doinb when commenting that the former World Championship 2019 champion was always a prominent factor both inside and outside of the competition. It is also said that LPL's attraction is also a big part of Doinb's merit.
Doinb is highly appreciated by the international community – source: Weibo
Right now, maybe only 2 players can be voted in each position. And so, many famous faces will have to give up the playing field to famous colleagues and contribute more. But surely, the names participating in the voting list all deserve to be the representatives of a powerful LPL in the history of world League of Legends so far.