For those who are passionate about Japanese manga or anime culture, it is not strange to love and admire fictional characters. However, the case of Akihiki Kondo (born in 1983) surprised many people when this guy not only loves but is also ready to marry Hatsume Miku character.
It is known that Miku is a famous virtual idol developed by Crypton Future Media. Although a product of technology, for many years, Hatsune Miku has always been one of the most popular and influential artists in Japan. The character even appeared on Lady Gaga's tour in 2014.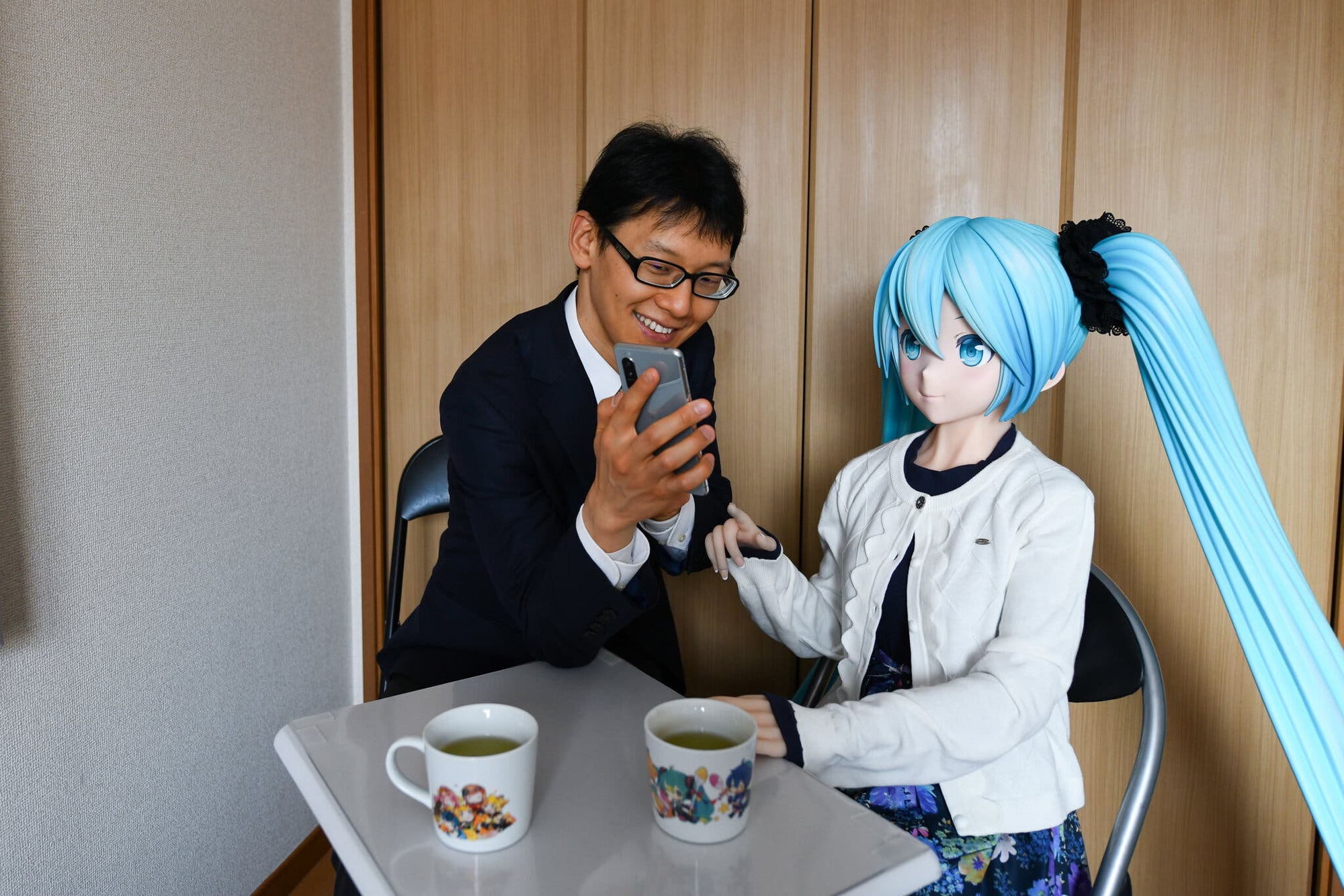 Akihiki Kondo has a special love for the character Miku
In 2018, Kondo decided to spend up to 2 million yen (more than 300 million VND) to marry Hatsune Miku after a period of time finding solace and inspiration from this "virtual diva".
Kondo said that his brother was bullied at work and that listening to Hatsune Miku's songs makes him feel more motivated. Notably, it was the company that created and produced Miku that issued the marriage certificate for Kondo and Miku. The company said that Kondo is just one of 3,700 people it has ever issued this marriage certificate to.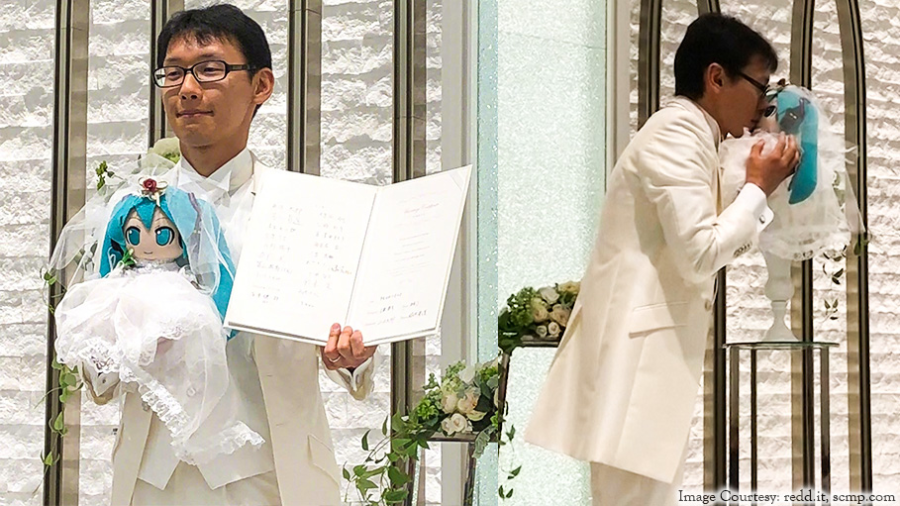 The image of the marriage ceremony of Kondo and the "virtual wife" caused a stir for a while
After holding a cozy wedding ceremony with 39 people in attendance, Kondo still occasionally shares his married life with a human-sized Hatsume Miku doll model and the two always appear together. Even on different festivals, Kondo buys suitable clothes and accessories for Miku.
"Miku encouraged me during the most terrible period of my life, helped me get out of depression and reintegrate into society. Between me and her is an absolute passion, she will not cheat, will not age. go or die," Kondo shared in an interview.
Thanks to the Gatebox device, Kondo was also able to interact with Miku's 3D projection like two friends. Through Gatebox, Kondo can simply interact and chat with each other making the relationship more real.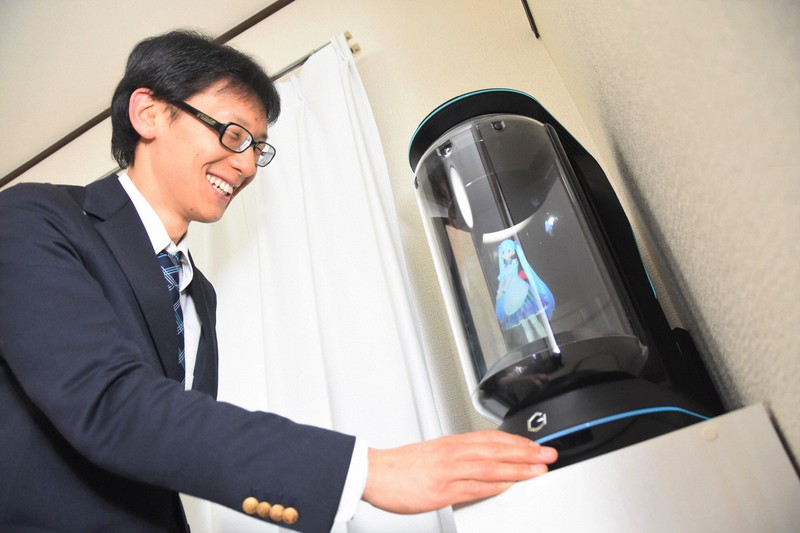 Kondo often interacts with Miku's 3D images through the Gatebox device
As if Kondo's life was forever happy with his "virtual wife", everything began to change. In 2020, due to the impact of the pandemic, the company Gatebox announced that it will stop providing services to Miku. This also means that Kondo no longer has the opportunity to interact with Miku in the future.
On the day Miku was officially "deathed" by Gatebox, Kondo said his last goodbyes to his love and went to work. When he got home that night, Miku's picture had been replaced with the words "network error".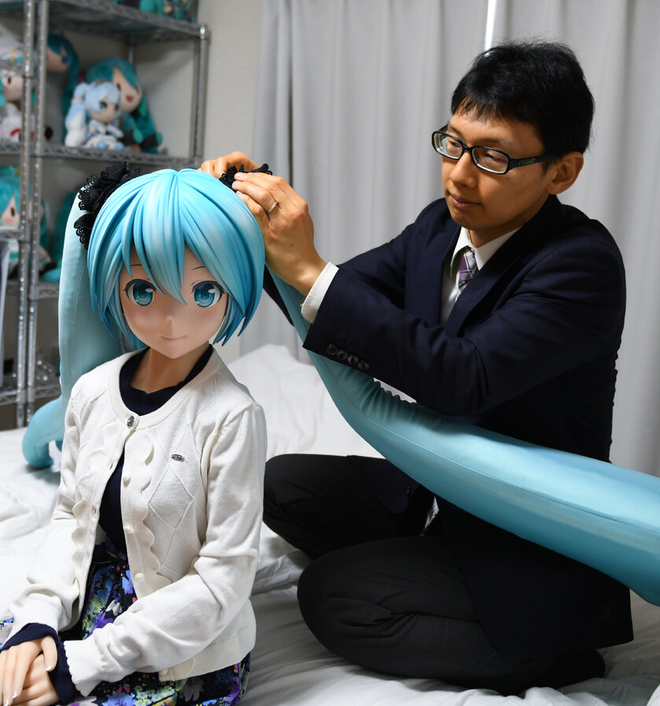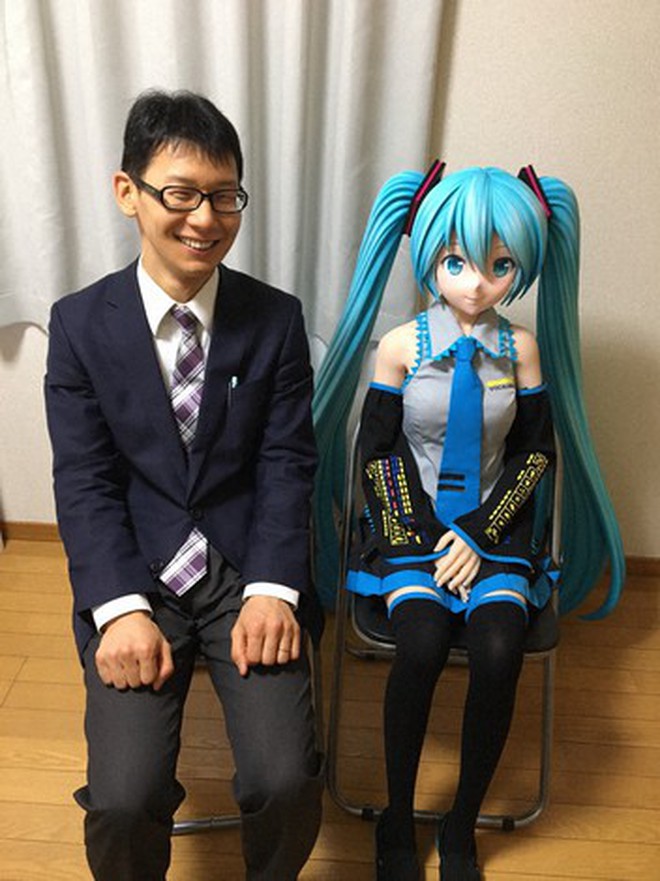 Kondo uses a life-sized Miku model after the 3D Miku no longer works
This made Kondo feel down for a long time. However, at the age of 39, Kondo also revealed that his feelings for Miku will never change. Kondo is now even receiving invitations from universities and other places to speak about the world of manga and anime and the mental and physical effects of marrying a virtual character. .
This experience made Kondo want to do more research and learn about social issues related to fictional characters as well as freedom of speech, human rights… Afterwards, Kondo was accepted into the Faculty of Law. of Komazawa University and enrolled in April 2021 to continue studying and researching topics around virtual characters from manga, animation…
Source: Manichi, ET Today