When it comes to the League of Legends gaming community, including streamers or KOLs, there are always many tragic stories associated with the "national" game. These stories can be happy and sad memories, or "unprecedented" records and achievements. It can be mentioned that gamers waited 6 years just to take a photo in the Store with the same general Amumu or male streamer Tyler1 climbing the Challenger rank with all 5 positions in a League of Legends team.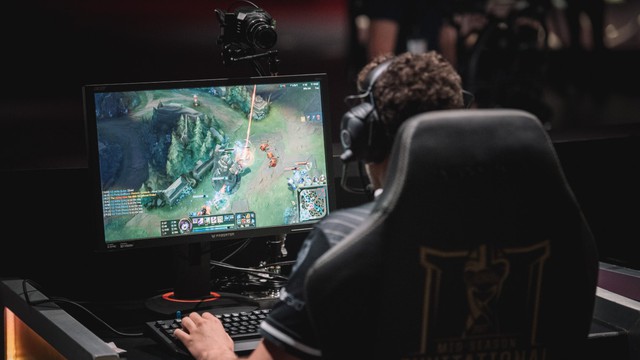 In the world of League of Legends gamers, there is no shortage of "difficult" achievements or records.
But in terms of patience, perhaps many gamers have to respect the streamer named Polypuff. To the gaming community, this guy is not completely unfamiliar as he often creates extremely "difficult" challenges for himself to create content when he goes on air. A while ago, Polypuff took on the challenge of "moving between two ancient stone platforms without touching the grass". "Grass" here is the green streaks scattered across the map. But his recent challenge is even more difficult and shows the… "freedom" of the male streamer.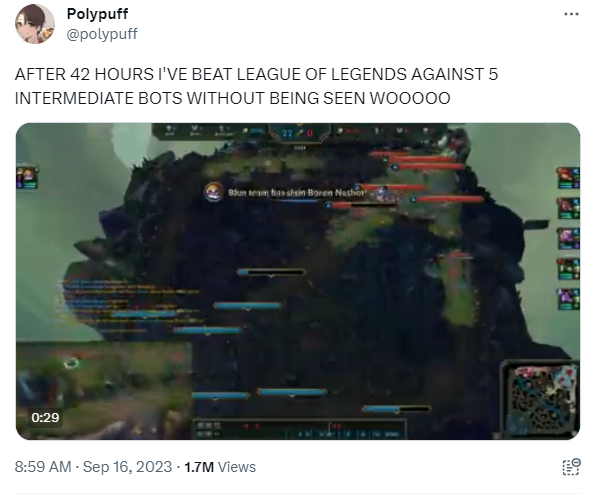 Polypuff spent more than 40 hours just to do the challenge of "winning the match without ever revealing his vision".
Accordingly, Polypuff spent more than 42 hours playing with bots in League of Legends just to complete the challenge called "Do not reveal visibility on the map and win the game". The general he uses is Heimerdinger. According to Polypuff, he does this challenge and after a certain period of time will watch the replay to make sure he is still following his goal. The male streamer also shared some tips, including: Do not attack the Messenger, before the enemy champion is defeated, move away to avoid revealing vision. In addition, he must carefully watch each wave of soldiers to move, both having soldier stats and not revealing vision.
The clip summarizes Polypuff's process of completing the challenge
But of course, there are still many "accidents" during the challenge. For example, in one clip, Polypuff revealed his vision after only 5 minutes but did not know it and played for an hour. This makes him have to start from the beginning. Witnessing the male streamer's achievements, many people had to "shake their heads and stick out their tongues". There were many comments below his post, but in general they were just admiration mixed with confusion that Polypuff had to "torture" like that.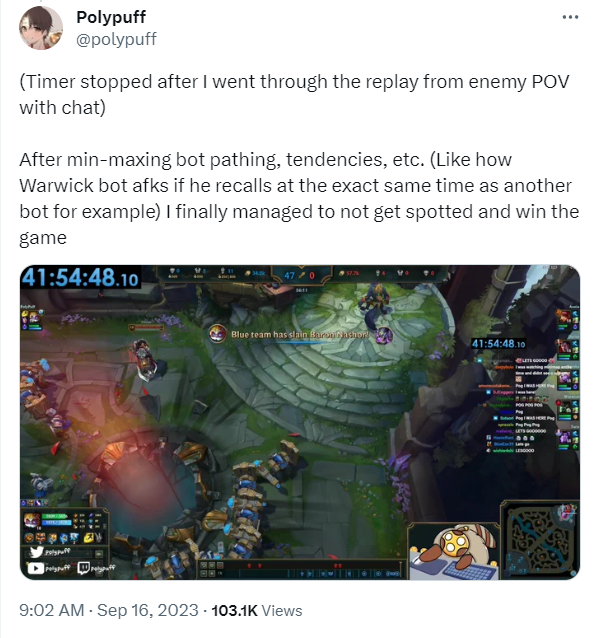 The male streamer had to take advantage of all the tricks to complete the challenge and complete it in nearly 42 hours

Polypuff admitted that he applied his knowledge but still had to watch replays regularly and there was one case when he had done a challenge for 60 minutes and discovered that his vision was revealed from the 5th minute.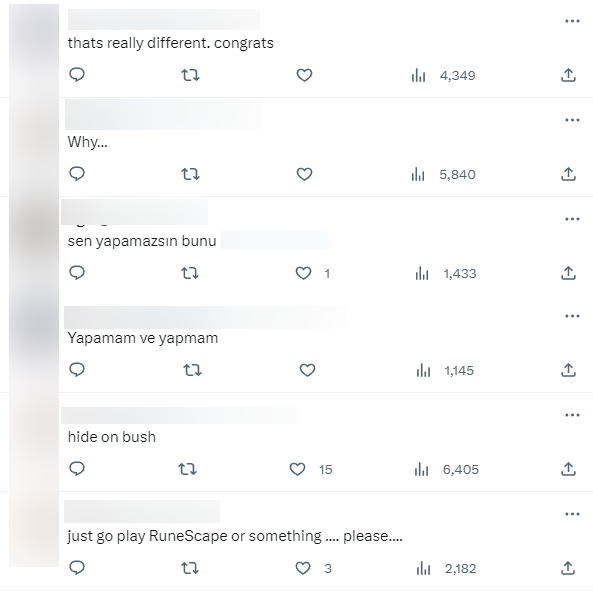 The community also has to "give in" to the guy's "free time".
Anyway, this will also be another "unprecedented" record in the flow of League of Legends. As for Polypuff himself, perhaps just challenging himself and overcoming it is an achievement for this creative male streamer.