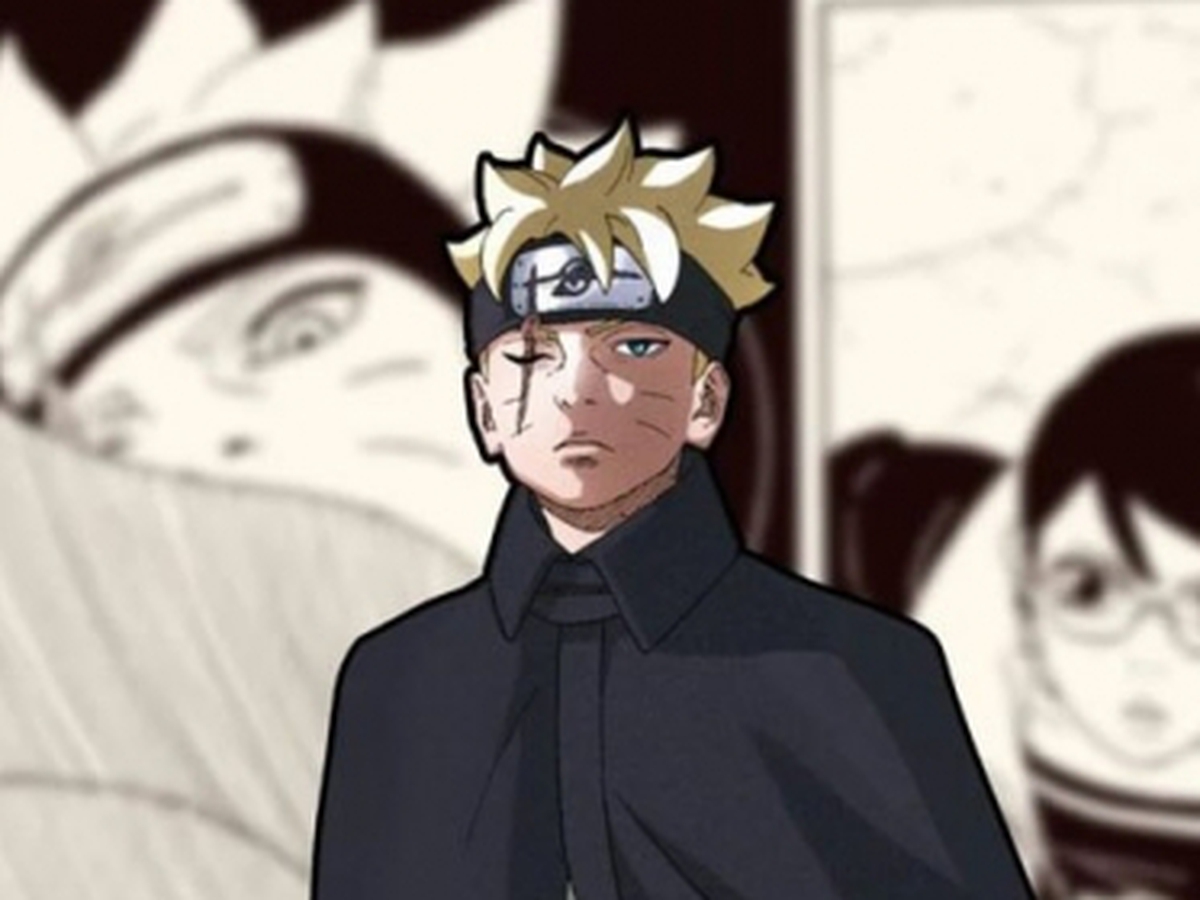 V Jump magazine is slated to release on August 20, 2023. Along with the release of that issue, the first chapter of Boruto: Two Blue Vortex will premiere. And new information about chapter 81 of Boruto manga is finally available after a long break of 3 months.
Because the time in the story has passed a few more years (timeskip), the characters have matured, so their appearance has also changed. Previously, Sarada and Boruto's new visual design was revealed, surprising all fans. Now, the same goes for the new episodes of the Boruto manga.
Let's take a look at the new information in chapter 81 Boruto
Boruto chapter 80 is the key to turning the whole story upside down. The chapter begins with Eida lying to Shikamaru that Boruto murdered his father, Naruto's Seventh Hokage. Then changing the scene to Mitsuki and Sarada, Sasuke's daughter convinces Mitsuki to stop hunting Boruto. All the shinobi received notice from Shikamaru that the Seventh Hokage was killed by Boruto.
This news caused Konoha to shake and become chaotic, all chasing Boruto. This gives Kawaki the perfect chance to finish off Boruto since no one will interfere. Chapter 80 ends with Boruto determined to prove everyone wrong when he returns to the village.
Going to Boruto chapter 81, or Boruto: Two Blue Vortex chapter 1, the opening quote of the chapter after the timeskip is: "In the village of Konoha, which experienced a 'great flood' in the past. In front of the Hokage's room, Sarada with a displeased expression…"
Sarada stands in the Hokage's room, she argues with Shikamaru about Boruto's innocence. Shikamaru wears the Hokage robe, confirming that he is the Eighth Hokage after news of Naruto's death. Sarada tells Shikamaru that he is not her role model, that person is the Seventh Hokage.
After that, the manga switched to Kawaki with a new look after the timeskip. He was standing in the confined Naruto and Hinata dimension, where time stopped because Naruto and Hinata didn't age.
Sumire, who grew up in her new form, talks to Eida and Daemon about the possibility of reversing "rewrite history", but Eida refuses. Eida is curious how Sarada and Sumire still retain their memories, even after she has rewritten history.
Eida wondered about Sumire and Sarada's case
Mitsuki's new form is also shown, with him and Kawaki standing together on a roof. Mitsuki still "hates" Boruto and will instantly kill him if he appears in the village. It seems Kawaki has inherited some of Otsutsuki's powers so he can fly.
Himawari's new look
Chocho and Himawari are training together, they have also been upgraded quite a bit after the time of skipping. Himawari still believes that Boruto is somehow not the bad guy and deep down in her heart she has the feeling that Naruto is still alive but hiding somewhere.
Finally, Code entered Konoha with his mini Ten-Tails array and attacked the village. Sarada tries to stop them, but they keep reincarnating. One interesting thing about Code is that his left eye has the same scar as Boruto's. Out of nowhere, Boruto appeared and stomped on Code's face.
The chapter ends with Sarada confused and shocked to see Boruto again after a long time. Kawaki also approaches Boruto and taunts that he is finally out of his hole.
The series is set to continue without any interruption and will release chapter 82, i.e. chapter 2 of Two Blue Vortex, on September 20, 2023.