How will the battle between Gojo and Sakuna continue in Jujutsu Kaisen chapter 232? Check out the spoiler with Game8Z.
Chapter 231 ends with Gojo's extremely confident declaration that he will destroy Sukuna before Mahoraga's 3 turns are over. So will Gojo succeed in defeating Sukuna or will Sukuna successfully summon Mahoraga to reverse the situation? Let's check out the spoiler of chapter 232 with Game8Z.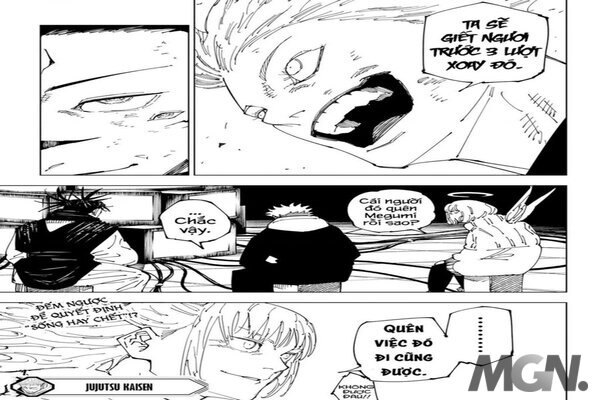 Spoiler Chapter 232 Jujutsu Kaisen
Chapter 232 opens with Mahoraga's wheel turning for a second spin, with only 2 more left before Mahoraga's adaptive wheel turns for the final round.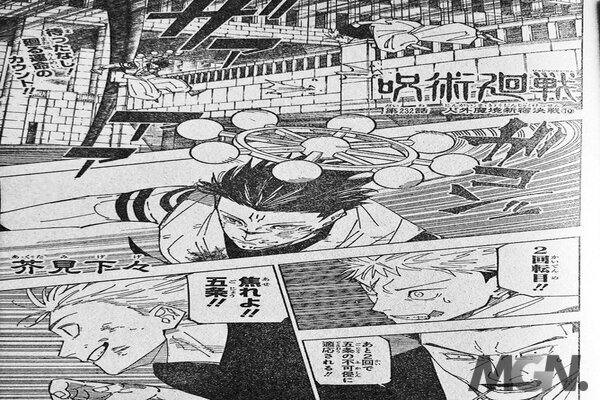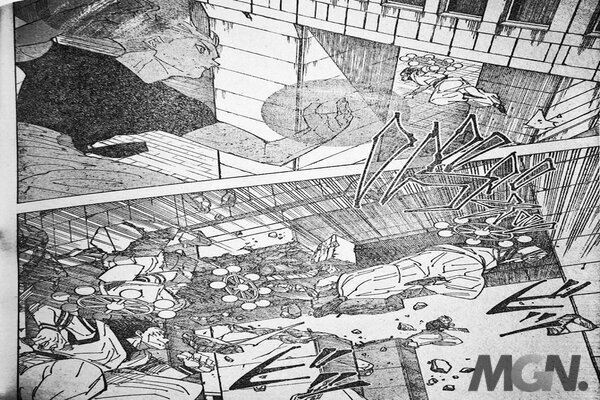 Gojo begins an attack with Erase: Blue creates Blue orbs that move around Sukuna, destroying everything it touches. Gojo then suddenly moved into the blind spot and kicked Sukuna in the stomach.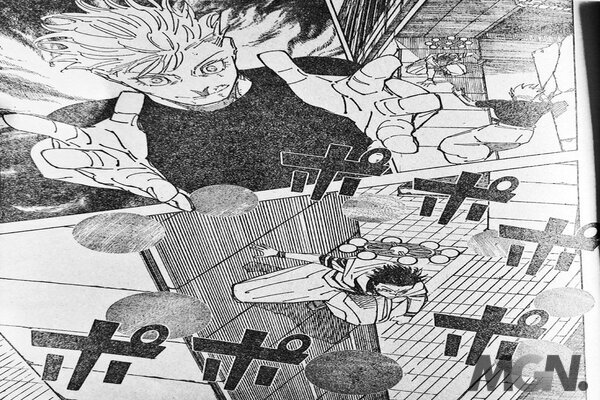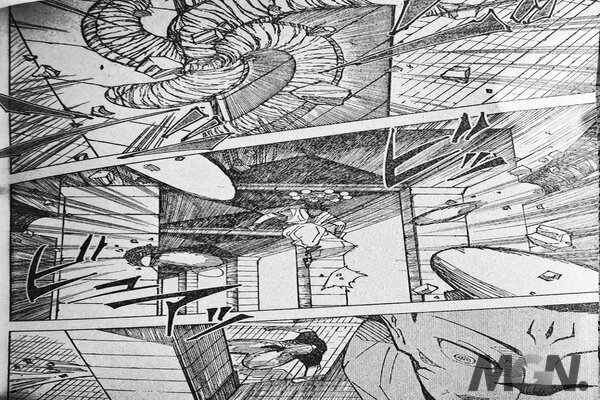 The wheel spins for the 3rd time, there's one last spin. Yuji questions whether the wheel adapts to the technique if it is possible after using it for a while or by performing the attack twice. Kashimo said any possibility is possible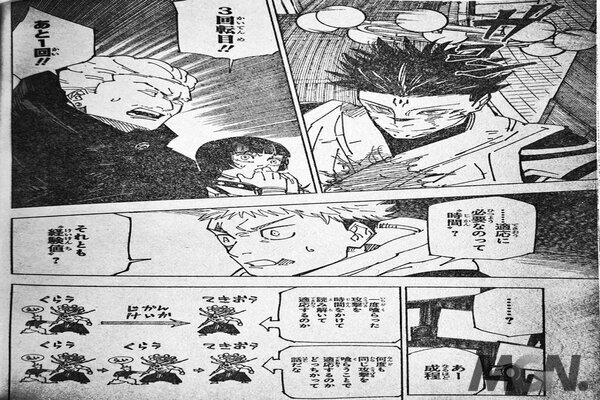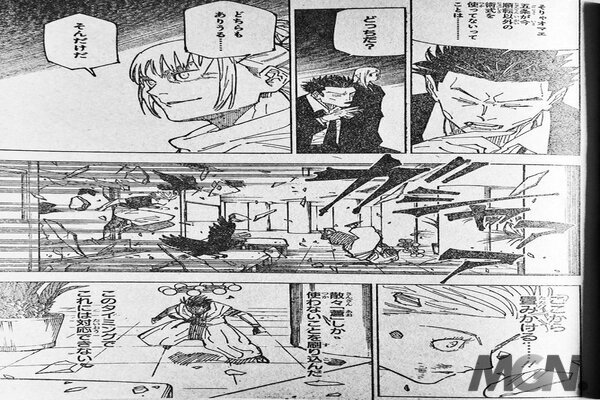 Gojo intends to surprise Sukuna by giving him the impression that he will only use Erase: Blue but he suddenly attacks the empty spot with Reverse: Red.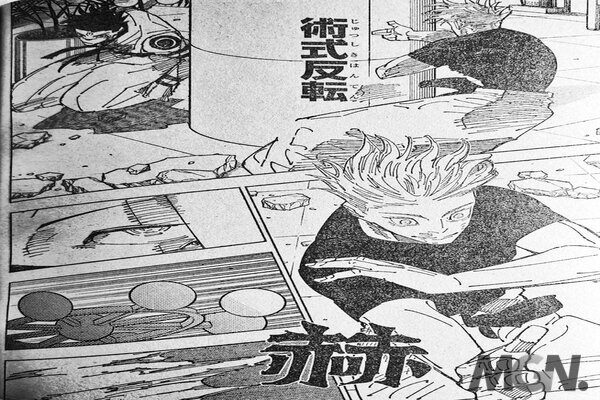 Sukuna seems to have taken a precaution when Reverse: Red doesn't do too much damage when Sukuna has used Domain Amplification at the right time (The wheels have turned dark). But he can't completely disable Reversal: Red because it's enhanced by infinity.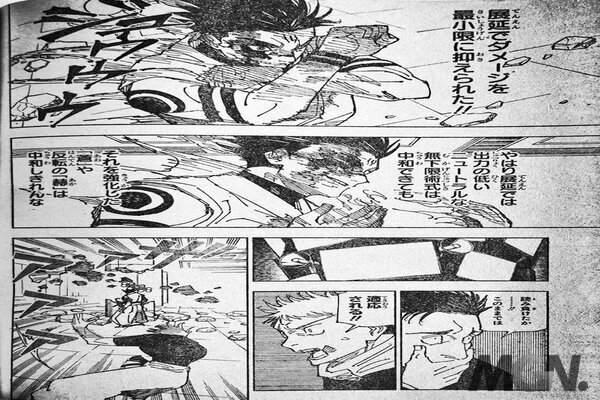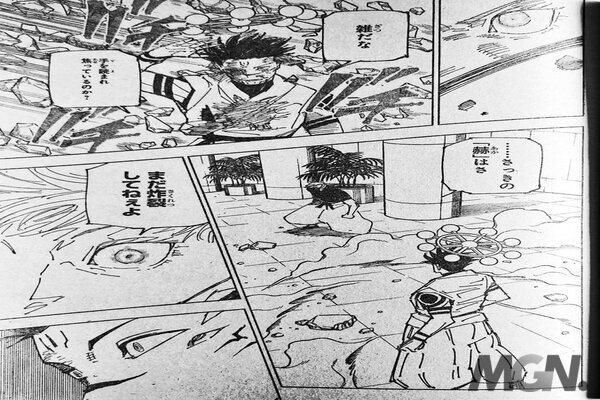 But suddenly Gojo's attack did not disappear, it circled around the building and suddenly returned to attack Sakuna.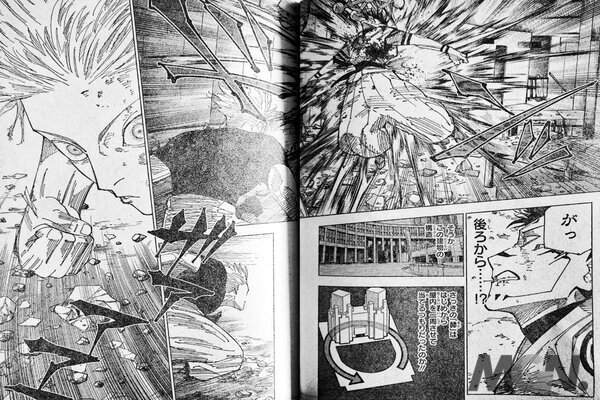 Gojo delivers a powerful blow to Sakuna's face that severely injures Sakuna and nearly defeats him.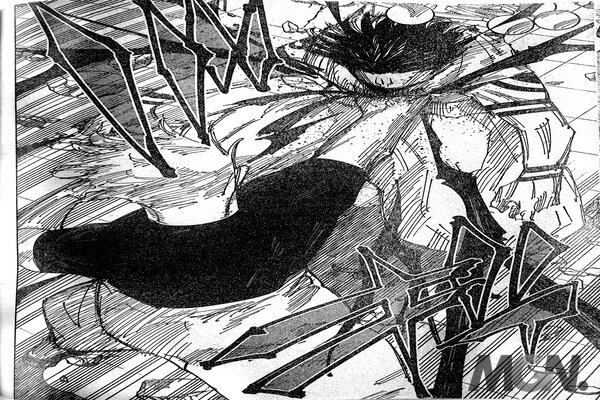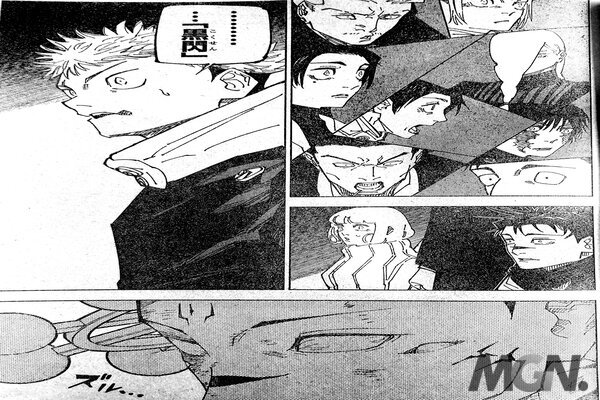 Sakuna collapsed causing the Mahoraga wheel to fall off her head, but before it hit the ground the wheel suddenly spun for a fourth time and dragged Gojo into the darkness.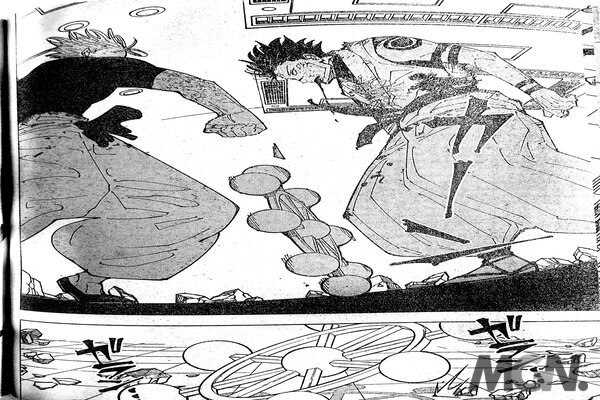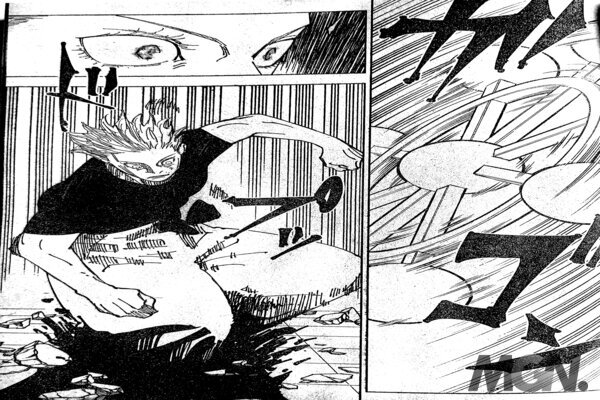 The final scene is where Yuta and Yuji scream "Sensei" when Mahoraga emerges from the darkness and stabs Gojo.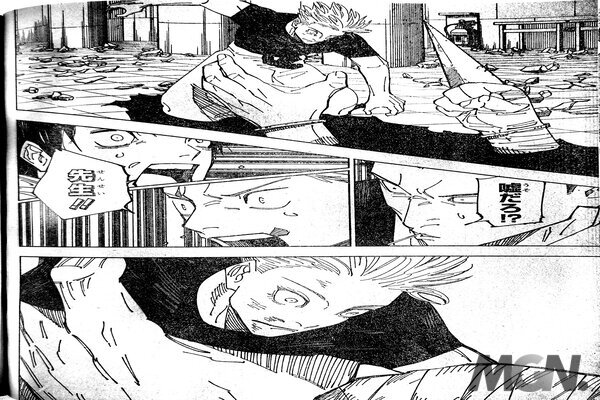 To be able to update more news and spoilers about Jujutsu Kaisen's manga in the future, remember to follow Game8Z.
Related Posts
Jujutsu Kaisen Season 2: Why are the Jujutsu magicians in Tokyo and Kyoto so different? In addition to 'teacher 5' in Jujutsu Kaisen, there is another talented Gojo in the Anime Jujutsu Kaisen universe: Thanks to Toji's personality, the Zenin family was able to last until Maki Spoiler Jujutsu Kaisen chap 231: Gojo discovered the point Mahoraga's weakness, but forgot to save his student Megumi