An alleged Blitzcrank outfit "pay-to-win" when the opponent has avoided but still gets pulled.
In the history of the birth and development of League of Legends, Riot has released many skins with all kinds of designs, themes and prices. Among them, there are expensive skins but are criticized by the League of Legends community because in addition to being expensive, they have no use. Meanwhile, there are skins that are a bit cheaper, but are beautiful and even considered "increase morale, strength or advantage for gamers". Typical examples include Cowboy Lucian or Super Vayne… and they are called skins. "pay-to-win" of League of Legends village.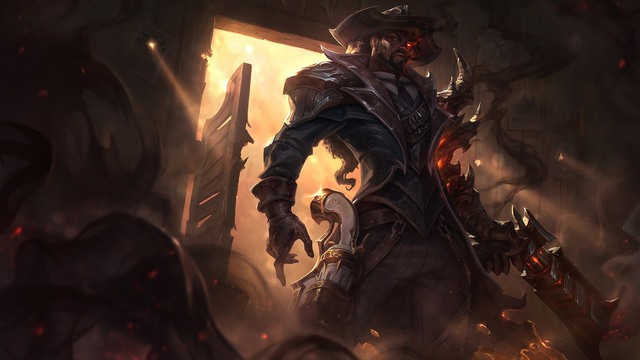 Skins like Lucian Cowboy are said to increase the user's morale
Recently, the community discovered another costume worthy of being included on the list "pay-to-win" that Riot once released. Specifically, it's the outfit "Blitz will always be with Crank" belongs to the Magic Planet skin line released in 2021, on the occasion of April Fools' Day. This is a day often used for people to tease and joke with each other, and Riot often releases clothing lines with bold elements. "comedy" on these days. But with what's happening with the Miraculous Planet Blitzcrank skin, it's clear to the League of Legends community "can't laugh".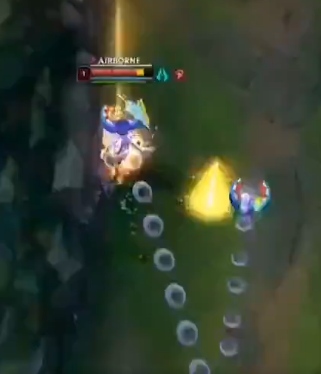 More specific images for the pulling phase "impossible" by Blitzcrank
Accordingly, Riot employee Riot Kassadin discovered a serious error in this skin line. When Blitzcrank uses the above skin, the hit-box (skill range) of Q – Rocket Hand will be extremely "magical". Even, according to the clip posted by Riot Kassadin, even though the opponent's Aphelios Flashed to a position completely opposite to the pull range, Aphelios was still hit by Blitzcrank's move.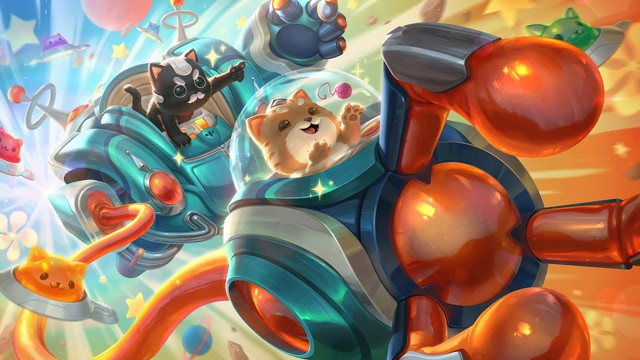 The Miraculous Planet Blitzcrank skin was released in 2021
Right below Riot Kassadin's post, the League of Legends community was also extremely surprised by Blitzcrank's hit-box in this situation. Someone called right away "This is a pay-to-win skin" by Blitzcrank. Meanwhile, many other opinions believe that there may be an error in Blitzcrank's skill code (from the start of use to the moment it hits the target), causing a conflict with Aphelios's Flash in this situation. there.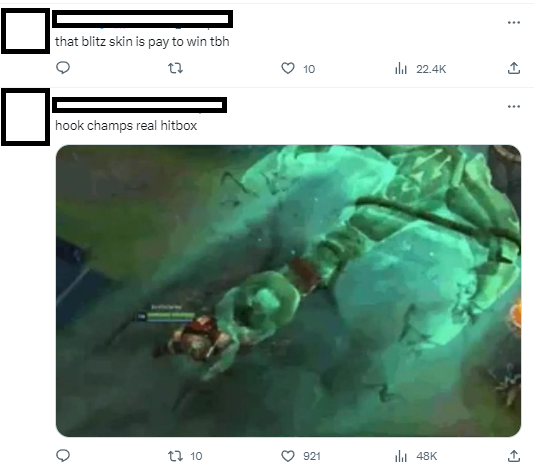 The community was stunned by the pull "virtual" by Blitzcrank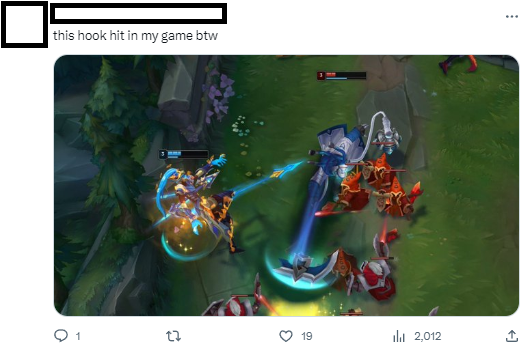 Another case
Despite posting the clip, Riot representatives did not respond to any comments from the League of Legends community surrounding Blitzcrank's outfit. But perhaps, this publisher must quickly make corrections, especially when Magic Planet Blitzcrank is also a favorite skin of many players for this general with pulling skills.