This unreleased title has become a bigger investment game than Red Dead Redemption 2, Cyberpunk 2077, and Grand Theft Auto 5 combined.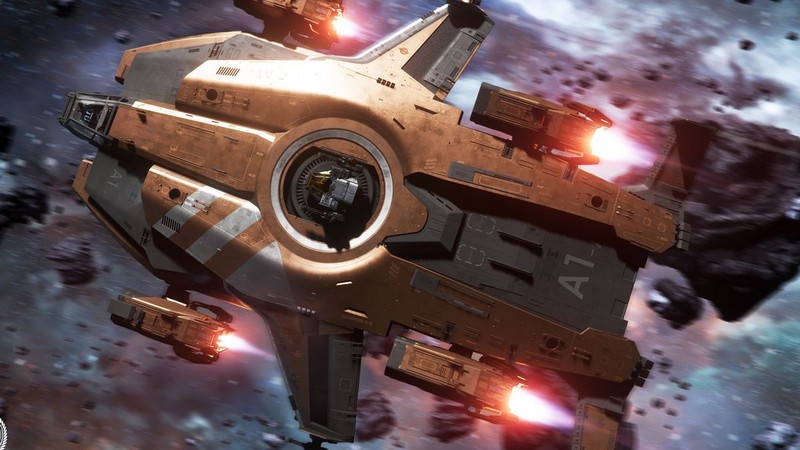 ​
Star Citizen currently has the largest investment fund ever in the history of the gaming industry. Currently, the amount of money poured into this game has exceeded the total investment of super products such as Red Dead Redemption 2, Grand Theft Auto 5 and Cyberpunk 2077. This is the latest in a long series of records that Star Citizen has set up. Star Citizen launched an initial Kickstarter campaign with a relatively modest goal of $2 million. The game was introduced as the spiritual successor of Wing Commander under the direction of Chris Roberts. For a variety of reasons, the development of Star Citizen and the Squadron 42 single-player campaign has been going on for over a decade. However, the production of the game has not stopped as the developer continues to receive funding from various sources.​
In September 2022, Star Citizen's crowdfunding budget finally crossed the $500 million mark. That amount has now grown to nearly $600 million, although the game still doesn't have an official release date. For comparison, the investment budget for Grand Theft Auto 5 is around $137 million, Red Dead Redemption 2 is $170 million and Cyberpunk 2077 is around $174 million. This means that Star Citizen's budget has outstripped three of the most expensive video games of the past decade. Even before hitting the $500 million mark, Star Citizen was the most expensive video game ever made. The only game before that was BioWare's Star Wars: The Old Republic with an estimated investment of around $200 million. The first version of Star Citizen has been out since 2013. Since then, the developer has gradually updated the game and added new content and charged with the ability to buy new ships. Star Citizen's latest update was released in March. The game's price tag will most likely continue to rise as more updates are released. Whether players can get their hands on the full version of Star Citizen is still an open question.​