Doraemon the robot cat has just appeared in a strange and spooky appearance, making fans both 'scared' and excited.
Doraemon is one of the light classics, a manga/anime created by Hiroshi Fujimoto, pen name Fujiko F. Fujio. The main character is a blue robot cat and his journey to 'help' his best friend Nobita grow up.
But recently, Junji Ito – a famous horror mangaka, has collaborated with Fujiko F. Fujio's Doraemon, bringing a very scary new perspective to this classic comic.
>>SEE MORE: WHO destroys the childhood of many generations: Doraemon gives the audience "goosebumps"
The new manga is a collection of 15 stories, published by Tentōmushi Comics and titled Zokuzoku Bururu Horror-Hen (scary horror version), scheduled to be released on August 28, 2023.
This new Doraemon manga is the 7th part of the Totteoki Doremon series. Selected chapters include stories about futuristic gadgets gone wrong and now possibly some kind of evil robot.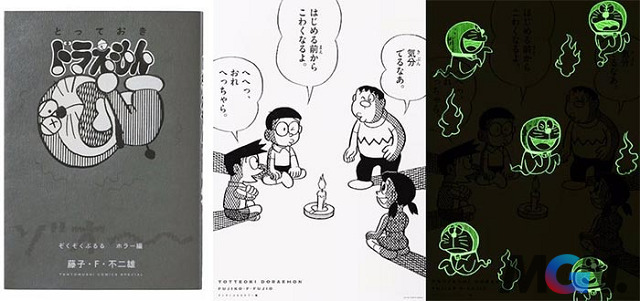 The manga was released in standard and special editions, which included a glow-in-the-dark poster and an illustration of a ghostly Doremon.
Get ready for the upcoming Holloween season, Doraemon with his 'weird' appearance promises to bring fans many surprises.
Finally, to not miss out on good content surrounding famous series, remember to follow Game8Z regularly!