Valve celebrates Steam's 20th birthday with deep discounts on some of the platform's top titles.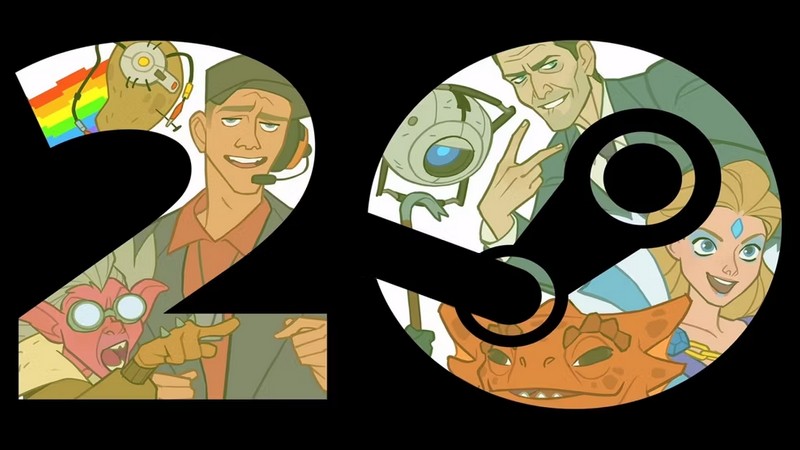 ​
To celebrate Steam's 20th anniversary, Valve is offering special prices on some of the platform's best games over the years. Valve has also changed the store interface to look like it did in 2003 with a green background, yellow buttons, and a summary of what happened on and off the platform during each year of operation. Just two days before the start of the promotion, some Steam users received 20 Years of Service badges. This is a thank you from Valve to the first people to use its client application. In 2003, Steam was the client used to run Counter-Strike before becoming the famous PC game store it is today. Since then, Steam has changed the green background to a blue pattern and launched products like the Steam Deck, headset, and Valve Index VR virtual reality device. To commemorate the event, Valve took users down memory lane with a special website and discounts on several featured titles.​
From today through Tuesday, September 19, the Steam 20th Anniversary Sale will deeply discount all Valve titles and some of the platform's best-selling games from 2003 to 2023. One of the games on the deeply discounted list is Half-Life 2 along with the Episode One and Episode Two DLCs ($0.99 USD each). Games from the Counter-Strike, Portal, and Left 4 Dead series are all available for $0.99 USD. Additionally, games like Resident Evil: Village, Valheim, and Mass Effect: Legendary Edition are all discounted to under $20 USD. This offer gives PC gamers the opportunity to own some of the best-selling games at an affordable price.​