Recently, on MXH suddenly spread information about Do Mixi's income (Phung Thanh Do, born in 1989). According to the post shared by the forums, a close brother of the male streamer revealed that Do Mixi's total monthly income can be calculated by breathing, 1 million VND each.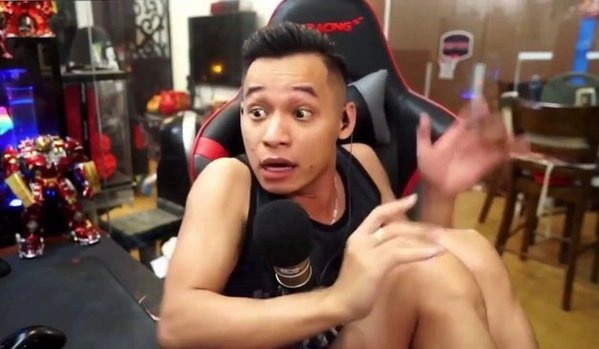 Immediately, the information was widely shared by netizens, many people even worked hard to calculate the exact number. Specifically, the normal breathing rate of an adult reaches 16-20 times/minute. Each day has 1440 minutes, equivalent to 23040 – 28800 breaths. If Do Mixi earns 1 million per breath, the male streamer will earn about 23-29 billion VND/day.
Perhaps, it's just a joke, but so far, Do Mixi's income has always attracted the attention of the people. For his part, Do Mixi often teases fans.
"Most of you who are interested in following my stream already know my income, I get 7-8 million a month, enough to support my family. That's fun!" – Team Mixi once announced at an event in early 2022.
However, fans of Do Mixi and netizens do not believe in this number and often use it to mock male streamers. Because Do Mixi is likened to a "giant" of the streamer village with a fortune many people dream of such as a 7-storey house in Hanoi, a 4-wheeler vehicle and a growing business.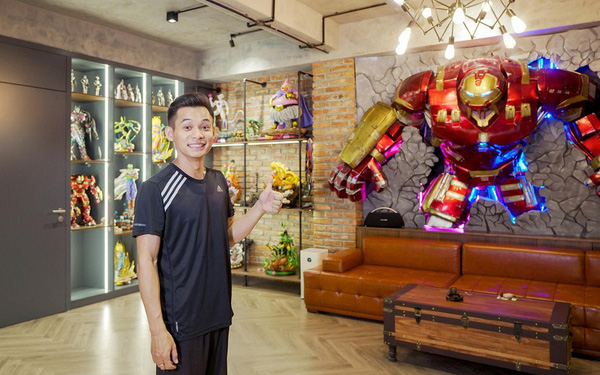 Inside Do Mixi's 7-storey house
In fact, Do Mixi's income is said to come from many different sources such as YouTube channel 6.72 million subscribers, donations, advertising, business, …
According to the Social Blade statistics page, Do Mixi's YouTube channel can earn 9.9k – 158.2k USD per month (equivalent to 232 million – 3.7 billion VND). However, this calculation is only given in the form of an estimate, there is an extremely large fluctuation range and the income from YouTuber of Vietnamese channel owners is still a mystery and there is no formula to measure it correctly. Exactly.
Regarding donation, male streamer currently has 4 donation channels. In December 2020, Do Mixi announced that he had collected 400 million VND thanks to donations. At the end of 2022, Team Mixi received a 100 million VND donation from a fan. And according to the annual practice, all donations in December are used to carry out charity projects aimed at difficult circumstances.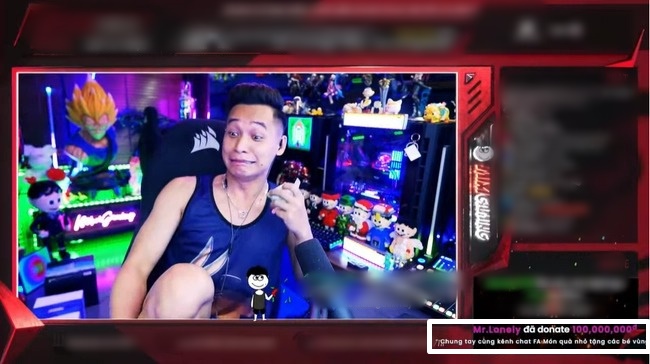 Mixi Team's expression when donated 100 million dong
In terms of business, in addition to the family's own brands, Do Mixi also cooperates with two close friends, Xemesis and PewPew, to open a restaurant. Currently, the restaurant of 3 streamers has 3 establishments, stretching from South to North.
(Synthetic)