Recently, Alien: Blackout – a role-playing masterpiece in the horror and fantasy genre was suddenly announced by the manufacturer to be discontinued. It is known that this is a simulation game from the famous Alien series. Here, players will be able to transform into crew members, escape and survive against the hunts of the Xenomorph species. With 7 difficult levels, the game has successfully created a "chilling" experience, attracting millions of players after nearly 4 years of launch.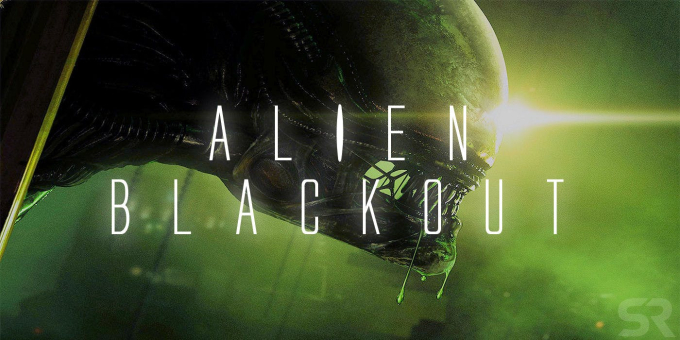 Alien: Blackout is a horror game loved by the gaming community.
As a flagship product of 505 Go Inc, the development journey of Alien: Blackout is about to officially end. Specifically, the game will "evaporate" from both Android and iOS platforms on October 31. This move has surprised fans of the Alien series. Even now, the reason for the death of this game is still a mystery.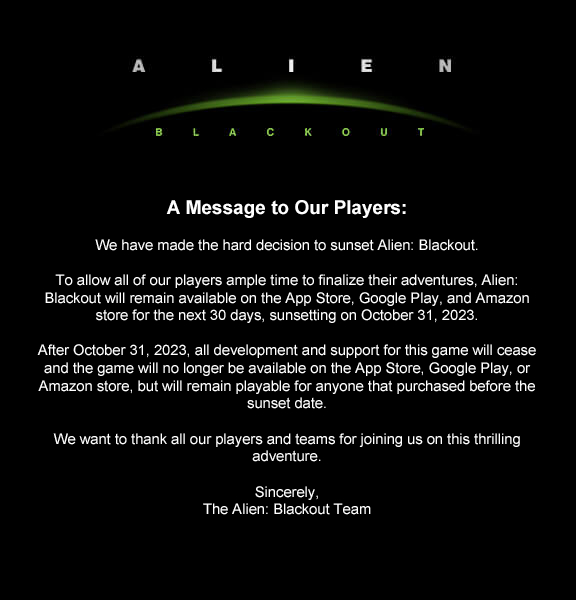 Official announcement about the discontinuation of Alien: Blackout from the game development team.
Alien: Blackout has been bought by 505 Go Inc and has invested heavily since 2022. However, after more than a year of fighting, it seems that the game is no longer suitable for the development plan and is gradually being "neglected". compared to fellow Marvel puzzle quest. It is known that this publisher is focusing on building F2P (Free to play) games – an orientation completely opposite to the original gameplay of Alien: Blackout. There is a high possibility that termination is a difficult decision in the context of game franchises that are facing many fluctuations.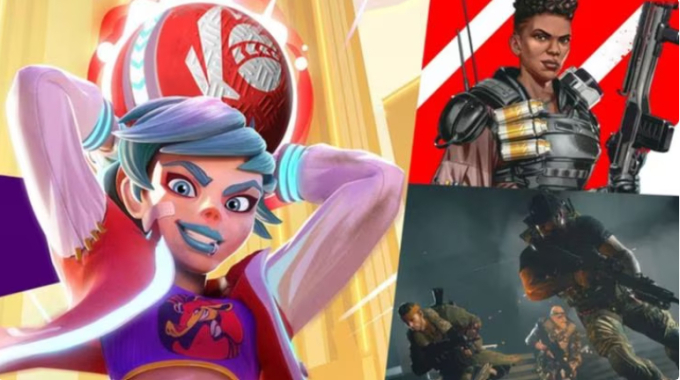 Many other games have also suffered the same fate of death over the past long time.
Alien: Blackout not only brings a fascinating experience, but is also a memorable milestone on the development journey of the adapted horror game series. Although 505 Go Inc has its own reasons and new direction for the future, the unclear cause of death has made the player community feel disappointed and regretful.