On November 2, the first match of the 2023 World Finals (CKTG) knockout round will officially take place with the encounter between NRG and Weibo Gaming (WBG). So as soon as the Swiss round ended, teams like T1, Gen.G… quickly set out for Busan (place of the qualifying round) to have the best preparation.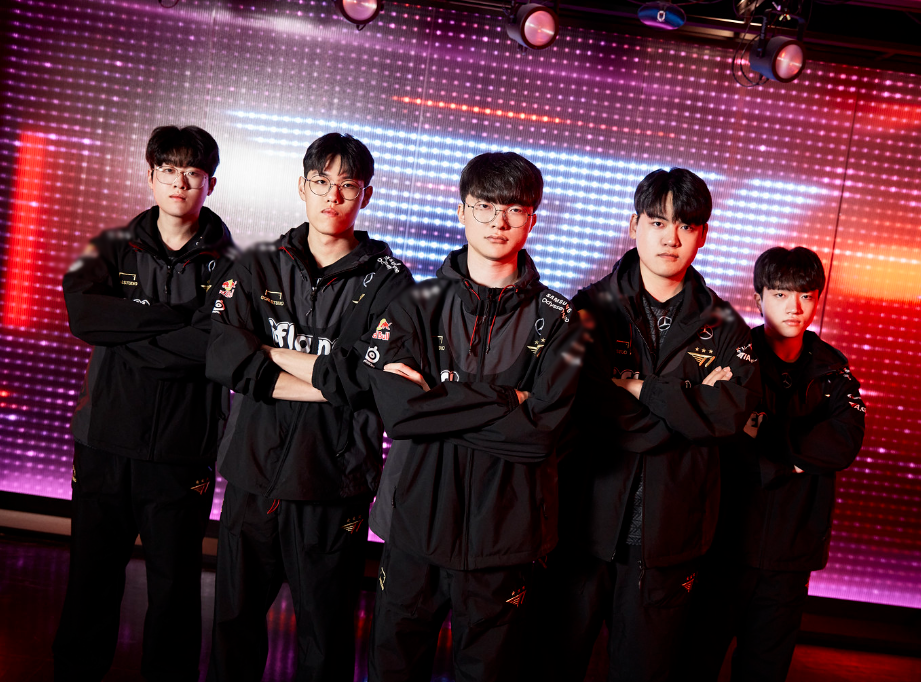 T1 quickly arrived at the qualifying venue to have more time to prepare
However, an unexpected incident happened to T1 when this team was unable to practice or play ranked games in the past two days. According to T1's manager, the reason for this is that the hotel where the Organizing Committee designated had network connection problems. Even though this happened in the past two days, T1's training environment still did not improve even though they contacted the tournament organizers.
What's more worth mentioning here is that T1 is not the only team having network connection problems. Immediately after the T1 manager posted the post, Gen.G's Mid Lane star – Chovy shared it again and expressed his agreement. Most likely, Gen.G and possibly other teams cannot practice or play solo queue for the same reason.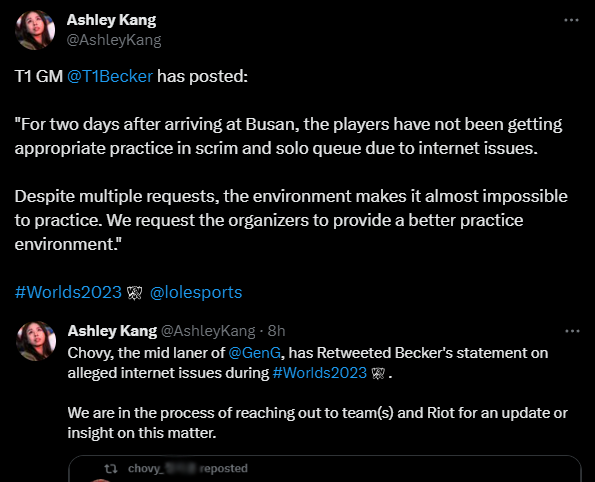 T1's manager revealed that they were unable to practice for the past 2 days due to network connection problems, Chovy also agreed with this.
Also according to the revelation from journalist Quest of Inven Global, this problem is actually not new at Worlds 2023. The hotel where the Organizing Committee of Worlds 2023 designated fell into a state of "loss of life" during the round. Start-up and Swiss phase. Therefore, many teams had to extend their stay at their original hotel to have a better training environment.

Network connection problems seem to have existed at Worlds 2023 right from the Play-In Round, Swiss
Since its inception, World Championship 2023 has done very well in ensuring professional quality and audience excitement for the tournament. The Swiss format has given every match great significance and significantly increased audience interest. However, the above network connection problem is an unfortunate minus point of Worlds 2023.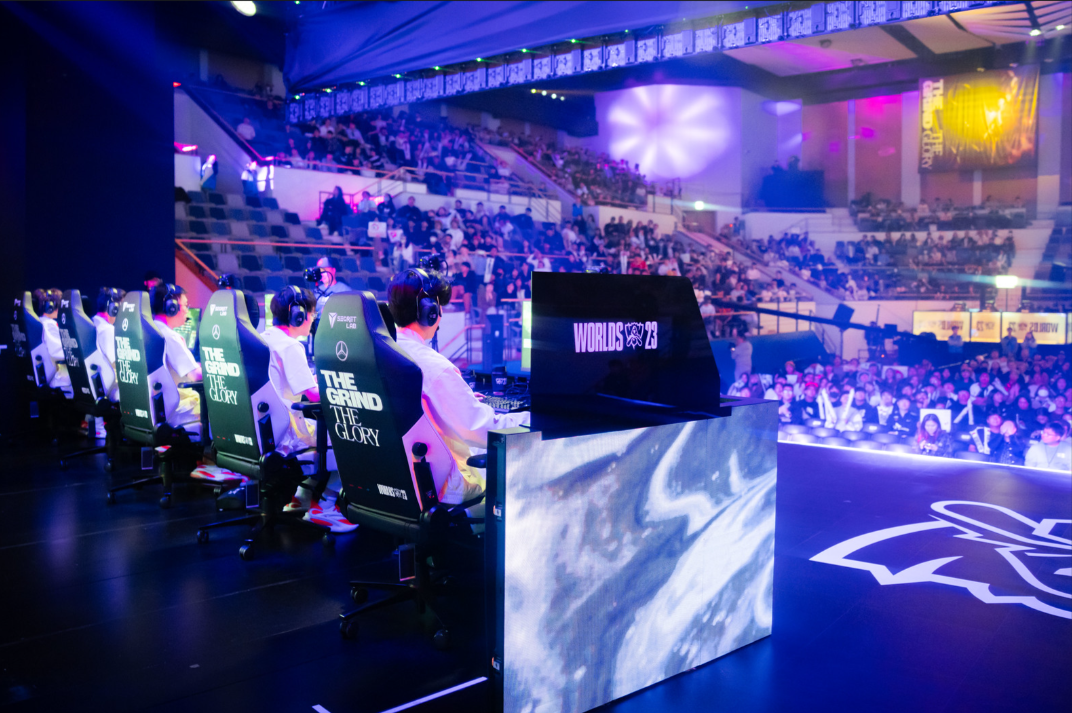 The network connection problem that many teams are experiencing is an unfortunate minus point of Worlds 2023
It is important to know that there are only a few days left until the 2023 World Championship knockout round will officially take place. It would be a great pity if the teams' performance results were affected because they could not practice for the above reasons. Hopefully the tournament organizers will quickly resolve this issue to help the teams have the best training environment in the near future.