From the past until now, in the village of League of Legends, T1 has always been considered the name of the guarantee for the viewership of the LCK as well as the League of Legends. No matter who the opponent is, as long as T1 and Faker participate in the competition, that match will almost certainly be in the top of the most watched matches of the tournament.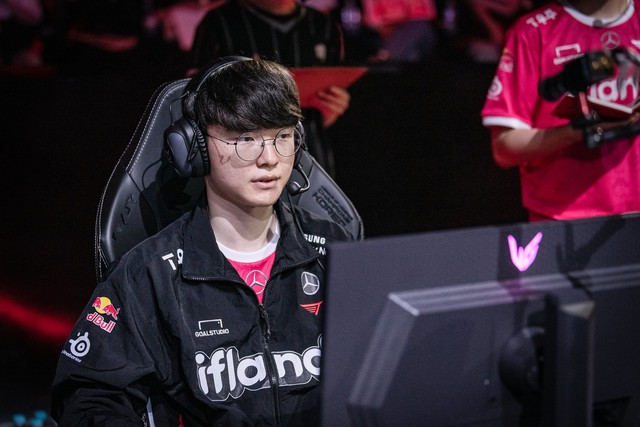 Faker is the name that guarantees the views of LCK and League of Legends
Even the matches where Faker may not play, but if it is tied to T1 and is more or less related to Faker, then that match will also attract a higher viewership than the "nail" matches. Typically, the first match that Faker had to take a break from last summer – the first leg between T1 and DRX in the group stage.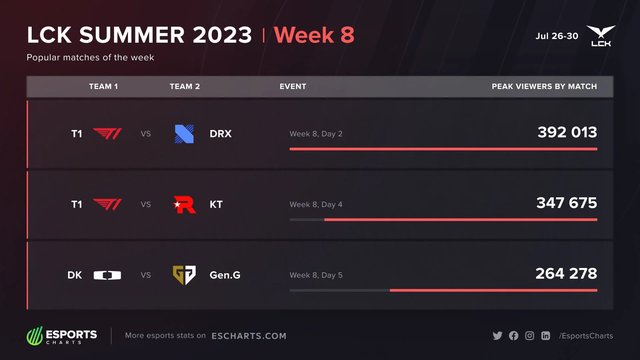 The match T1 – DRX right after Faker had just rested was even higher than the "nail" match Gen.G – DK
Of course, this is completely understandable. Faker is the "Immortal Demon King" of League of Legends in particular and Esports in general. His influence is unquestionable and even Faker's opponents have to admit this. Therefore, it is natural that matches with Faker's presence receive high viewership. Even if Faker himself is no longer the "biggest" factor on the team, he is still an extremely effective "view fishing rod".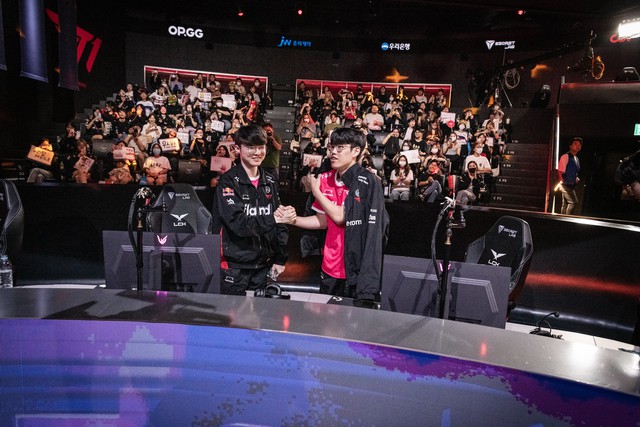 Faker's influence is undeniable
However, in August, T1 and Faker not only finished second in the LCK Summer 2023. Even in the statistics of the views of the eSports tournaments in August, the match T1 – Gen.G still lost one match. another match. Specifically, with a viewership of up to 1,984,604, the match between Alter Ego and RRG within the framework of the MPL Indonesia season 12 is the Esports event with the highest viewership. The match of the game Mobile Legends is about 400k higher than the match T1 – Gen.G (with 1,528,729 views).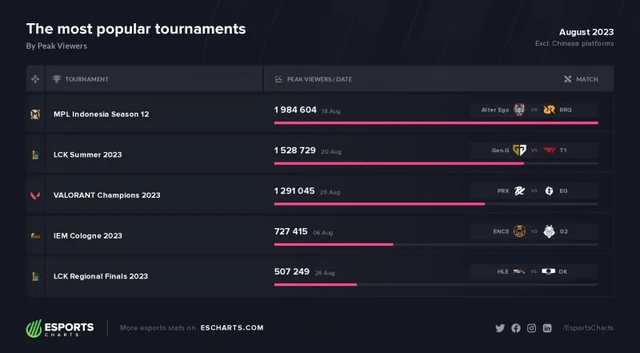 But T1 had to finish second in terms of views when losing the match of the Mobile Legends game
In some Southeast Asian and Asian countries, Mobile Legends is a very popular game. Furthermore, the match between T1 – Gen.G took place quicker than fans expected. Perhaps those are two of the reasons why the 2023 LCK Summer Finals only ranked second among the highest-viewed Esports events in August 2023.