In the confrontation in the 6th week of the group stage of the LCK Summer 2023, T1 lost to Dplus KIA (DK). It can be said that this is a result that is not unexpected by many people when T1 is currently without the captain and also the leader of the team – Faker. DK itself is also full of seasoned names. However, the performance of the two teams is the most discussed thing after this match.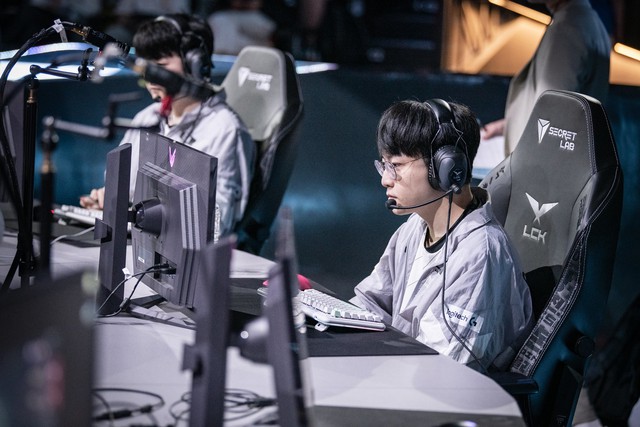 DK is clearly rated higher than T1 in the last confrontation
After the game, the DK players left their own fans unhappy if not disappointed. However, for T1 fans, despite the defeat, it was clear that the players left a remarkable performance. In both games, T1 showed two different playstyles. And even, according to many viewers, T1 could have even won if it weren't for the rudimentary mistakes from Poby's side or from the pick and ban stage.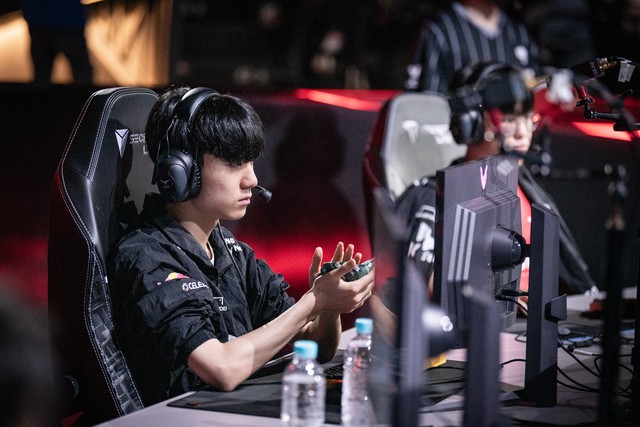 If Poby doesn't make mistakes then T1 can win
One of the biggest differences in the first game between T1 and DK compared to the previous defeats was the initiative of the T1 players. In the first two minutes of the first game, T1's bot lane Keria and Gumayusi created a duel against DK's Deft – Bible. Worth mentioning, this is a winning situation for T1. Only a pity that the first victory network did not belong to Gumayusi . Also, in the middle of the match, Zeus had a solo kill with Rumble. These are pictures that show that the T1 players are really confident going into this match.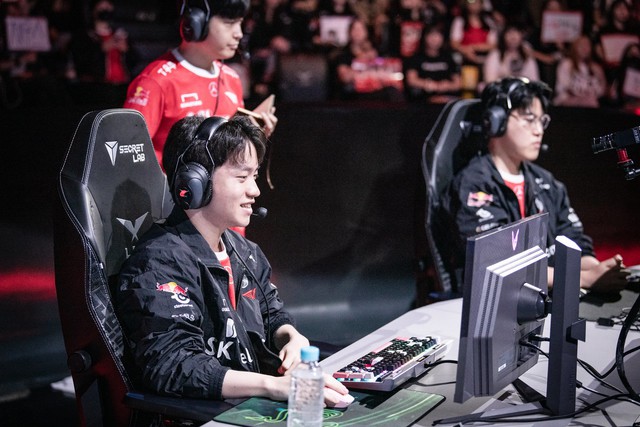 It is undeniable that the T1 players have worked hard and improved a lot in terms of gameplay compared to previous defeats.
Even when the opponent has a Renekton (the current strongest Top lane champion) reaching the threshold of strength, T1 still knows how to isolate and defeat this champion. Of course, it is impossible not to mention a Gumayusi who showed his worth after many matches that were somewhat eclipsed by T1's defeat as well as the absence of Faker's command.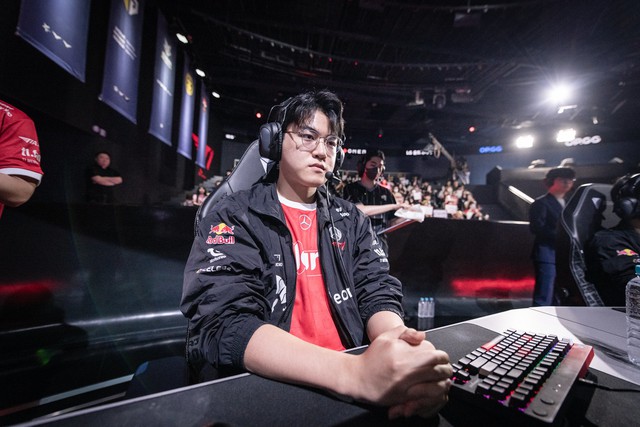 Gumayusi also somewhat regained his form
Keria herself also admits that the team has worked hard and improved a lot compared to the previous weeks of competition. Of course, Faker's presence is always the most important. But T1 is also showing adaptation and with the rest of the teams, T1 is definitely still an extremely powerful force if they keep the focus like in the last match against DK.