During the brief interview before parting with MSI 2023, "sorry" was the thing that jungler T1 said the most.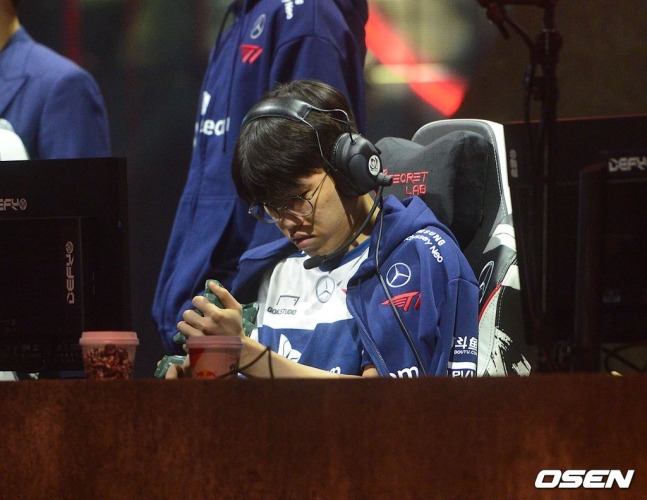 T1 lost to Bilibili Gaming 1-3 at the 2023 Mid-Season Invitational (MSI) Split Final and stopped in the top 3 of the biggest tournaments since the beginning of the year. T1 bowed to receive bitter results as a championship candidate because they could not find a way to restrain the power of Elk and his teammates on the Copper Box Arena, London. Despite trying his best and only sleeping about four hours a day during the MSI 2023 tour, Oner, T1's jungler, sincerely apologized to the fans. After the unsatisfactory performance in the first half of the season, Oner is committed to fixing it in future tournaments.
"From the very beginning of the tournament, many people had high expectations for us as a title contender. There were a lot of people cheering for me, so I practiced harder," the T1 player told OSEN. "I am very confident because I think the performance of the whole team is very high. I'm very sorry for the bad results and sorry to let the fans down after the expectations were set." Regarding the weak defeat against BLG, Oner frankly did not shy away from mentioning it. "I think BLG is getting stronger and their level has improved significantly since the match against Gen.G. I think it's a strong team but it's also a pity that we could have done better in that game. But I still think, 'I'm wrong, I can do it!' Most of all, we lost because we played faster than the opponent."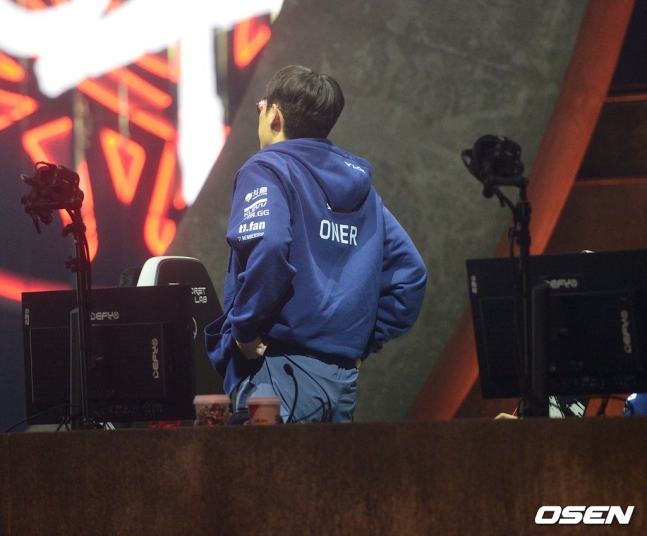 ​
"It wasn't easy to end game 4 like that in a situation where we attacked the Elder Dragon first. The most important moment is the first encounter (near Dragon's cave). I did the same and placed a bet but the connection (with my teammates) was not smooth. The moment I lost game 1 was the most regrettable," explained Oner. "I thought I did a good job of understanding the meta and aligning champion ranks before entering the tournament, but I seem to have done a lot of bad in some parts that made my teammates feel uncomfortable."
In the heavy atmosphere at the Cooper Box Arena when the last representative of the LCK also fell from his horse at MSI 2023, Oner ended the quick interview with an apology and a promise to the fans. "I apologize for the lack of good results in the matches at MSI, including this one, and for the joy of all of you. I tried to show my confidence at MSI but sorry for the bad results. I will come back and prepare well for Summer to make up for this disappointment. I want to bring smiles to my fans. Thank you all for your support" – T1's jungler concluded.