No need to do anything, Riot and the League of Legends community will help T1 "flex" its influence in the world of League of Legends.
The year 2023 has many important events for the Esports community in general and League of Legends in particular. If ASIAD is an event that encapsulates the Asian League of Legends community, then fans of the "national" game around the world will pay more attention to the 2023 World Finals tournament. This is the first year The World Championship will have many changes in format. At the same time, famous names are also expected to deliver many eye-catching performances.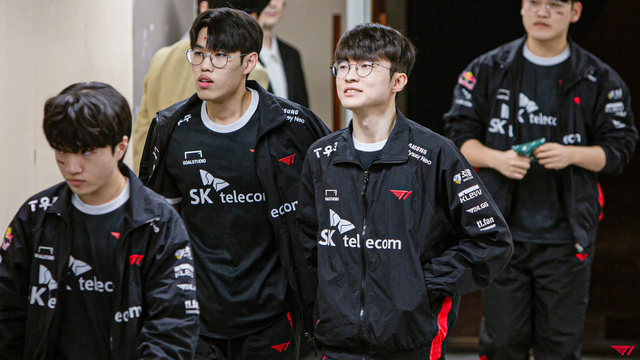 Worlds 2023 is very close
Recently, to warm up the atmosphere of Worlds 2023, Riot posted a question: "What is the most anticipated match at the upcoming Worlds 2023?".
This topic immediately attracted the attention and interaction of a large number of League of Legends audiences. Because, participating in Worlds 2023 are all "tough" names in the League of Legends industry. In particular, teams like T1, Gen.G, or JD Gaming, Bilibili Gaming… with extremely high levels of players, promise to bring fiery matches like they showed at MSI 2023 back in the day. midyear.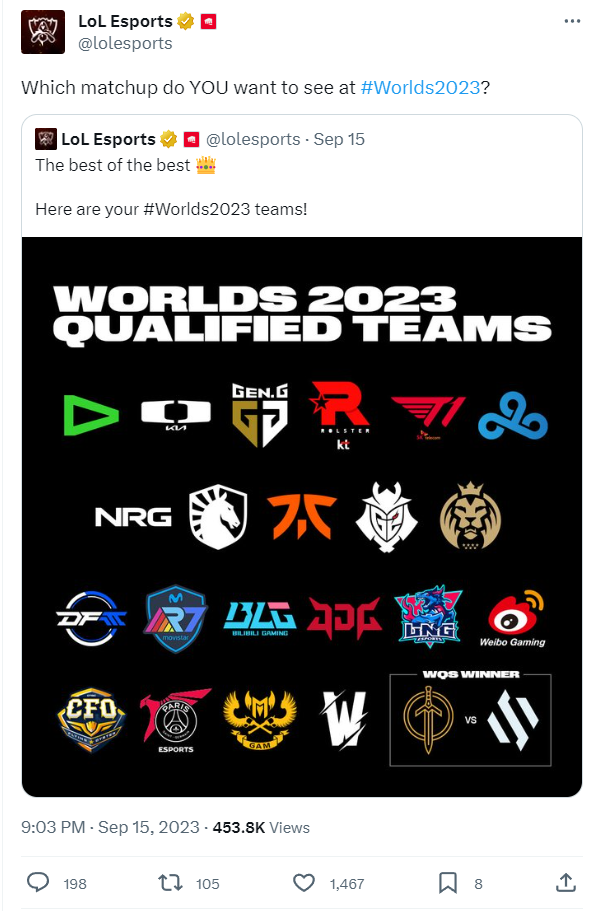 Riot surveys the most anticipated matches at Worlds 2023
However, it is not the reigning LCK champion Gen.G, or JDG – the number 1 candidate for the 2023 World Championship, but T1 that owns the most anticipated matches at the upcoming 2023 World Championship. next. People are looking forward to the fateful confrontation G2 Esports – T1 to take place even though at the present time, names like Jankos, Wunder, and Perkz are no longer wearing the "world circus" shirt.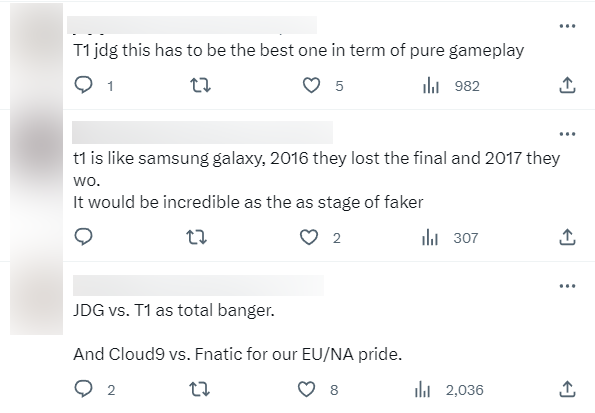 T1 is mentioned in many comments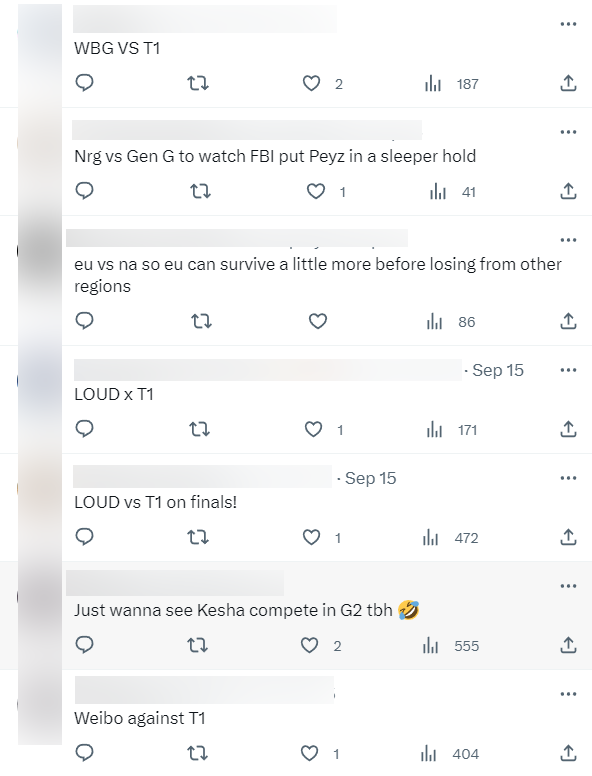 Clearly, T1's attraction and influence are undeniable
In addition, another match is also expected, which is T1 and a team that will attend the 2023 World Championship final. According to the argument, many viewers expect T1 to take revenge and Faker to bring home the championship trophy. Worlds for the 4th time (and possibly the last) in a great career.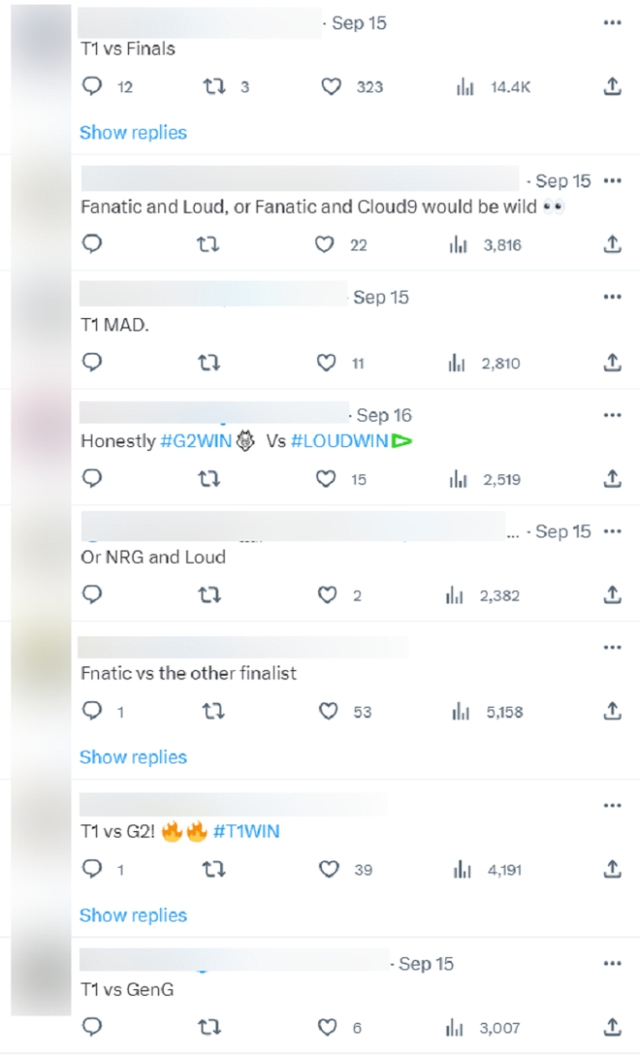 Many opinions also hope that T1 will reach the finals of Worlds 2023
Of course, this is just a survey in the League of Legends community and for the matches to come true, we still have to see the results of fate as well as the performance of the players. T1 themselves also have to work hard because to win the championship, they must first appear in the grand final of the 2023 World Championship.