If you have to find the opponent that really makes T1 fans most worried at Worlds 2023, it must definitely be JD Gaming. The reason is because JDG is even stronger than Gen.G or Bilibili Gaming, opponents that have caused many difficulties for T1. The LPL representative is also considered to have a better chance of winning the championship than Gen.G, which was eliminated before. Therefore, the match between T1 – JDG is considered an early Semi-final and whichever team wins is considered to be able to put a hand on the 2023 World Championship.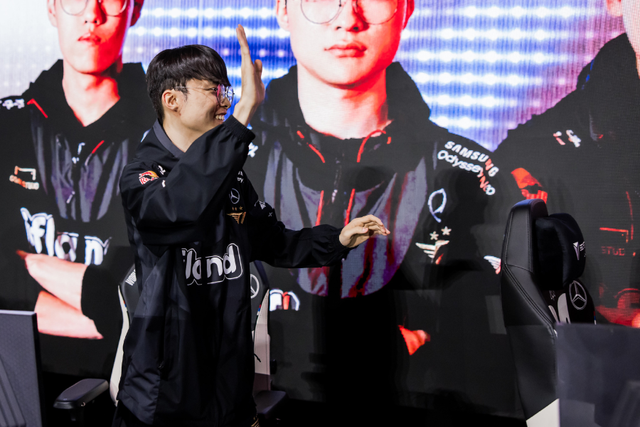 T1 had a match that was initially predicted to be extremely difficult against JDG
But once T1 had its "passive" "LPL's Slayer" activated, perhaps the LPL teams really felt worried. And then, JDG also followed in the footsteps of BLG and LNG before, they completely failed at the hands of Faker and his teammates. Although throughout the games, except for game 1, JDG caused T1 many difficulties. But what JDG brought was just an honorable win in a match where they were rated much higher, with a star quality that could be said to be equal or better than T1.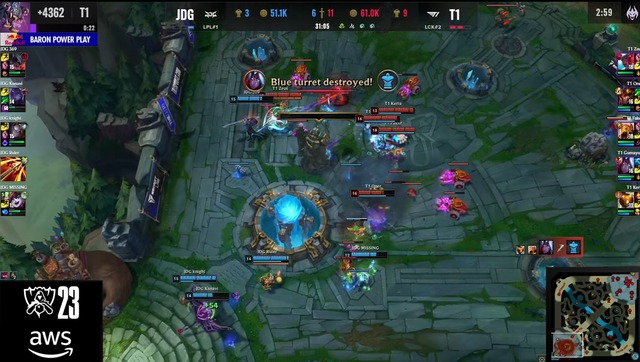 But it was T1 who won the final match
In particular, Faker's handling of Shurima Suffle in the pivotal third game made the LoL audience explode with excitement. On every forum, this situation was reposted dozens of times by fans. In particular, many viewers also affirmed: "This action must be included in textbooks if you want to develop League of Legends. Faker will forever be GOAT (Greatest of all times = greatest person of all time) even though What was the result of the match?

"Fate rejected JDG, when Faker played for T1"

"Faker is the GOAT"

"Faker has kept Flash phase – that ultimate move for Ruler for 5 years. That's called "reciprocity""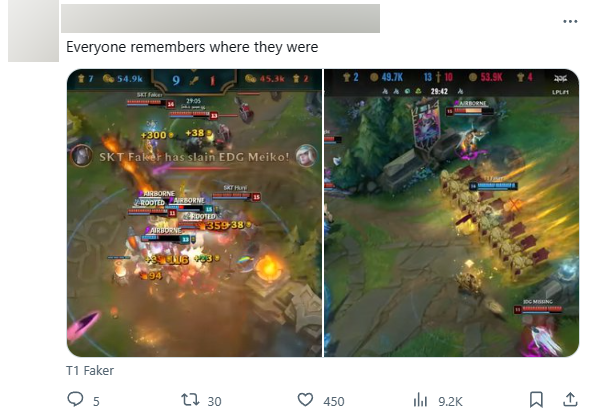 "Everyone remembers what this situation was like in the past."
"Put that tackle in the textbook!!! He's the GOAT, always!!!"
In particular, it seems that Faker's perfect handling also contributed to clearly raising T1's spirit. They handled game 4 neatly and brought home a 3-1 final victory. This can be said to be an unexpected score before the Semi-Final match took place.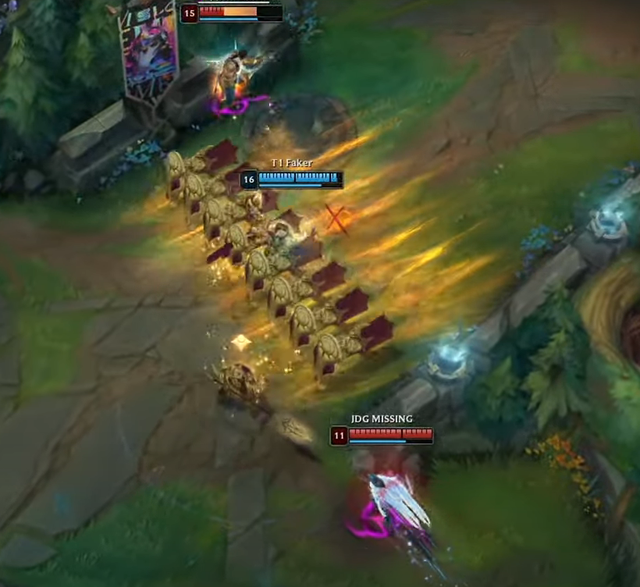 Faker's "miraculous" Shurima Suffle in game 3
With this victory, T1 officially entered the final against Weibo Gaming. It will also be a tense epic battle, but it will also be T1's last opponent before becoming the greatest champion in League of Legends history.