On the afternoon of August 19 (Vietnam time), the final of the losing bracket of the LCK Summer 2023 took place extremely dramatic between T1 and KT Rolster. This is both a rematch between the two teams in the LCK Summer 2023 playoffs, and has a very important nature. The winning team will have the opportunity to continue to compete for the title of champion, and also get an early ticket to the 2023 World Finals. The losing team will have to be relegated to the regional qualifiers and take more time.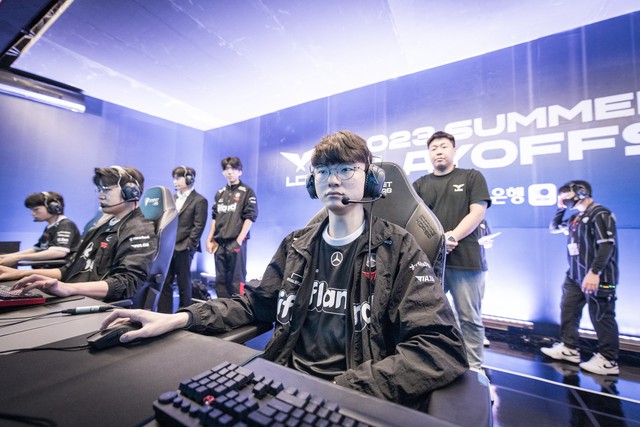 The highly anticipated T1 – KT battle
Thought T1 could win easily after the first 2 games destroyed, but KT woke up in time. Game 3 and 4 marked the shine of Bdd, Kiin and especially Aiming. KT's AD carry continued to shine in game 5 but he was overshadowed by Gumayusi in the late game. Not only corrected the Oner, but Gumayusi shot all of them, destroyed all the targets in front of him and made a great contribution to the victory for T1. With this victory, T1 paid both capital and profit for the two group stage losses and won the right to the grand final as well as the second place to represent the LCK at Worlds 2023.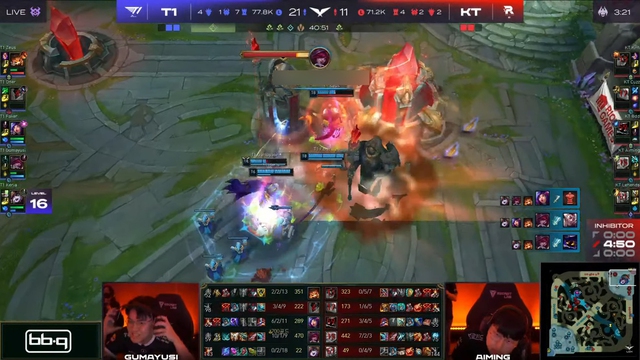 T1 won hard
But obviously, it is impossible not to mention Faker's great contribution when he was the premise for two important early victories. Faker's extremely magical handling of Azir made the community admiring unceasingly. Even when KT used up to 3 members with a lot of control skills like Rakan, Viego and Annie (game 2), they couldn't defeat Faker's Azir.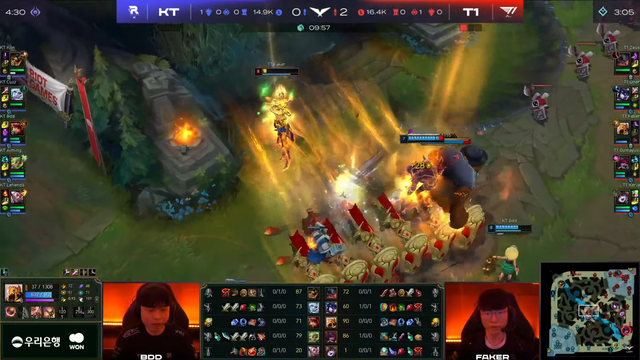 Faker has 2 games using the best Azir
Witnessing Faker controlling a difficult champion like Azir, many people joked that they should … immediately check Faker's hand injury. Some viewers even joked: "It's impossible for someone who has just suffered an arm injury to be able to "dance" so smoothly. Check Faker's injury quickly." Even, many people think that KT stopped the match twice to check if Faker used the tool or not.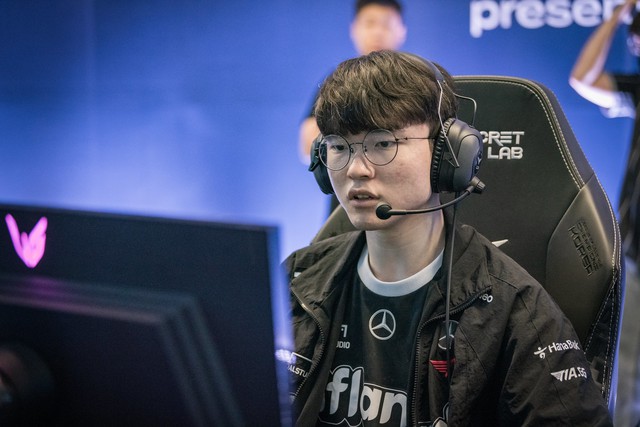 Some fans even asked to check if Faker was really injured
Although the victory was difficult, it was completely worth the efforts of the T1 players. There is still the final match with Gen.G ahead, but perhaps now, T1 fans are extremely satisfied with the performance of the players, especially the two pillars Faker and Gumayusi who shined in the full victory. this hardship.