The power of Kai'Sa in the "new" Star Guardian lineup
In season 8.5, Kai'Sa received a new system called Quick Draw. Basically, this system helps Kai'Sa activate enhanced attacks from skills more often. Furthermore, the bonus attack from the Quick Draw still gives Kai'Sa mana. Combined with the Star Guardian, this unit will possess extremely large damage.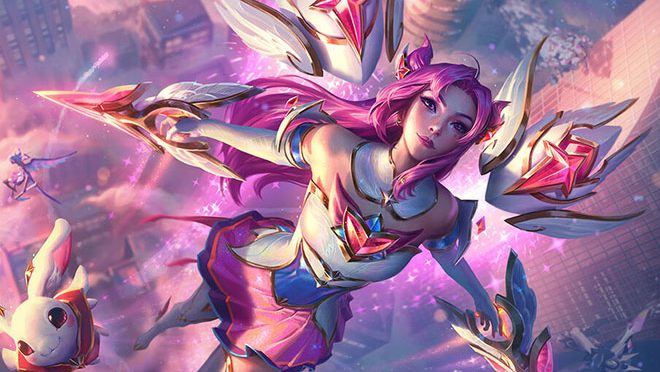 Kai'Sa has returned to the meta powerfully in patch 13.6b – source: Riot Games
Moreover, the appearance of Nilah in this squad also solves the weakness of the lack of recovery from the Gladiator and Guard generals. In short, the lineup of Star Guardians – Quick Draw Guns at the moment is proving quite comprehensive from the ability to deal damage to resistance.
Build a squad around Kai'Sa
In the early game, Lucian is a very important champion that players need to invest in. This is the character that holds the perfect equipment for Kai'Sa at a later stage. With the front row position, players can choose flexibly between Gladiators and Guardians to ensure stamina.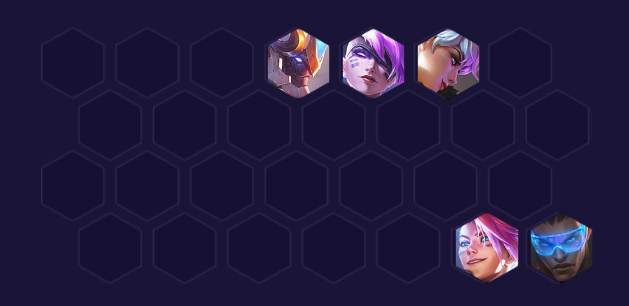 Lucian is an important player in the early game that players should invest in – source: LoLChess
Going into the mid game, Kai'Sa will be brought on to replace Lucian. Nilah and Riven are also champions that need to be added at this time. After reaching level 7, players should stop buying experience and rotate the Shop to find a way to upgrade 3-gold staples to 3 stars.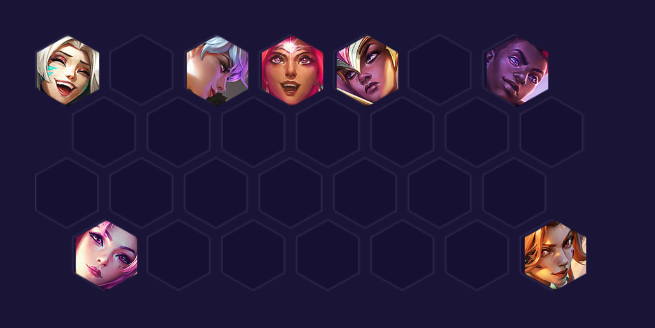 Squads at level 7 help players keep health to upgrade their mains to 3 stars – source: LoLChess
With the late game phase, the player will add 2 units Ekko and Miss Fortune to the squad. Ekko will complete the milestone of 4 Star Guardians, 2 Guardians to ensure the best possible formation. Miss Fortune plays a secondary role and adds a large amount of magic damage to the squad.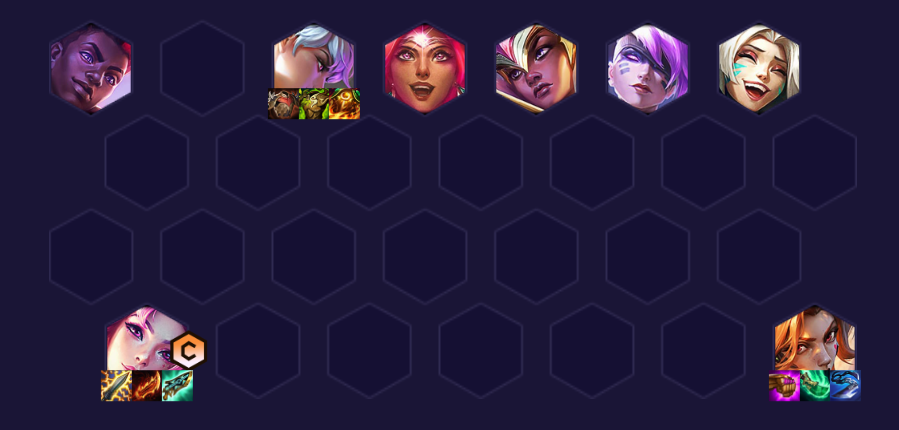 The complete late-game lineup that players should aim for – source: LoLChess
Regarding the Tech Core selection, the Gemstone Glove is a very powerful upgrade when it comes to helping Kai'Sa and Miss Fortune deal extremely good damage. In addition, Kai'Sa's Electrostatic Scattering upgrade or the Foreign Rabbit from Miss Fortune are all Hero Cores that should be selected. In terms of equipment, Kai'Sa desperately needs Statikk Electric Knife and Guinsoo's Rage Blade.
Conclude
After the 13.6b update, the roster around Kai'Sa is gradually returning as the Hackers meta becomes weaker. Even in the upcoming version 13.7, the Quick Draw system is also increased in strength. Therefore, the formation of Star Guardians – Quick Draw proved to be an effective ranking solution for a long time to come.