The Role of Shen and LeBlanc
With the loss of a hacker unit called Zed, the old Laser Military Police gameplay is no longer so effective in the current Tactics Arena season 8.5. Instead, many players choose to add the Shen – LeBlanc duo to refresh this lineup. They will activate the Hacker system and make it easier for Warwick to reach the opponent's backline.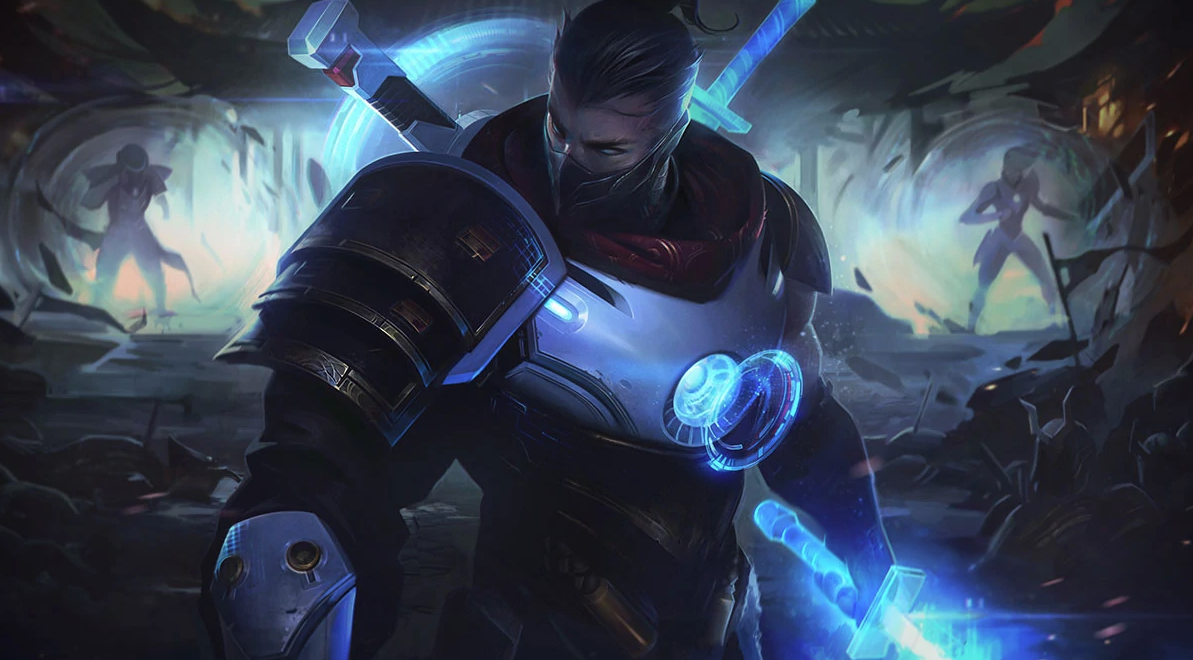 Shen is an extremely resistant chess piece in season 8.5 – source: Riot Games
Not stopping there, the deletion of Sejuani also made the front row of the Laser Military Police clan quite thin. At that time, Shen is the perfect choice to add rigidity, creating conditions for the main players in the squad to deal damage. Not to mention that LeBlanc also activated the 2 ADMIN mark and brought strong stats to the squad.
Building a "new" Laser Military Police squad
In the early stages of the game, players still start with the familiar trio including Yasuo, Renekton, and Ashe. At level 4, Blitzcrank or Lee Sin will be suitable options to activate 2 Gladiators. You can also test the 2 ADMIN effect from this point on with Camille (if available).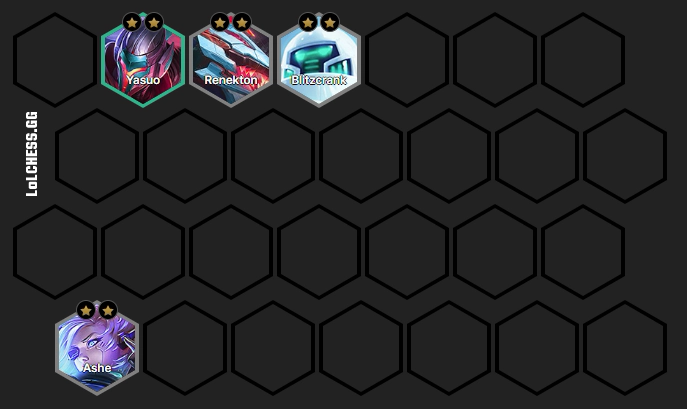 The starting lineup players should aim for – source: LoLChess
In the mid game, Shen and LeBlanc will be the necessary additions to the squad. Players can let Yasuo stand in the Hacker's box so that this character deals damage to the opponent's backline. If you're lucky enough, Twisted Fate is also a strong choice at level 7 to add ranged damage.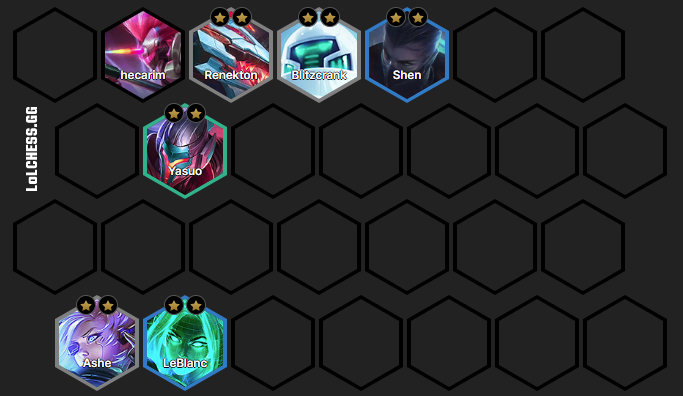 Shen – LeBlanc are very strong mid game champions that players should buy – source: LoLChess
Entering the late game, players need to find a way to own and upgrade Warwick to 2 stars as soon as possible. If possible, Mordekaiser would be a good choice to activate the 5th Laser Military Police mark. In case of reaching level 9, the player can add Ultimate Ezreal or Sivir to activate the milestone 3 Infinity Squad.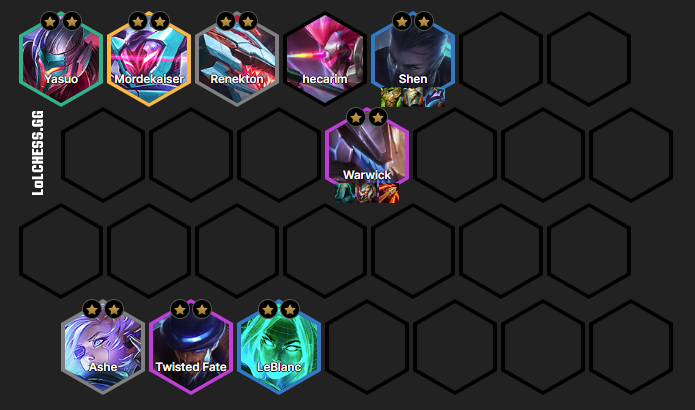 Complete lineup at level 8, players can add Ultimate Ezreal if level 9 – source: LoLChess
In terms of Tech Core, this squad really needs to upgrade the Heart of the Military Police Laser to reach the 6 champion mark. In addition, the Hero Cores of Warwick or Twisted Fate are suitable for this lineup. With item selection, Warwick needs Alchemy Towel, Giant Power to deal effective damage. Magical items should be stacked on Mordekaiser.
Conclude
The Shen – LeBlanc duo in season 8.5 solved many of the problems faced by the Laser Military Police. If players choose this lineup to climb the ranks, these two extremely strong generals should not be ignored.