In update 4.3b, Wild Rift continues to surprise fans by bringing more new skins. The most prominent of them, must mention the mischievous cat Yummi. Belonging to the top of the most unique generals, Yummi's "change of skin" has attracted the attention of netizens. However, contrary to usual, this debut of the cat shows the opposite reaction between Vietnamese players and the international community.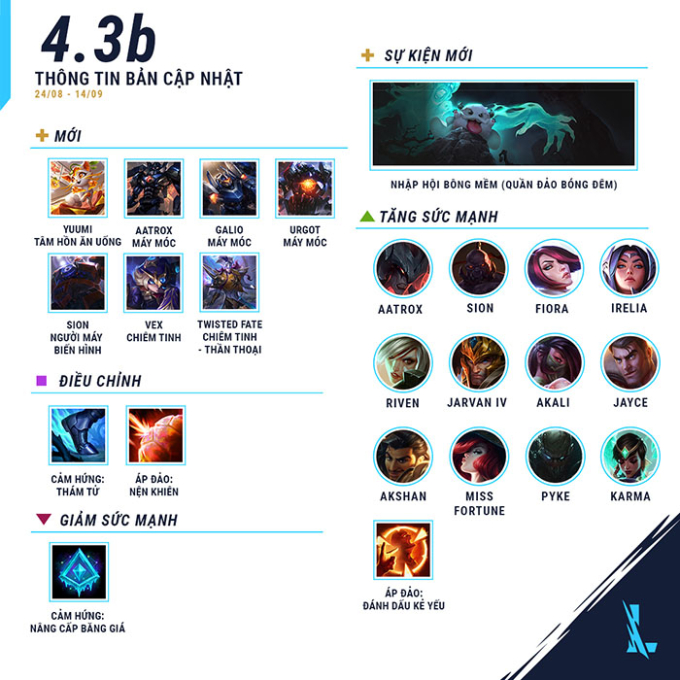 Besides Yummi, update 4.3b also brings a lot of beautiful skins.
Specifically, Yummi Soul of Eating will be the focus in version 4.3b. This is the next skin of Wild Pass, scheduled to be released at 07:01 on August 31 (Vietnam time). According to many general reviews, the Eating Soul is one of the most beautiful skins this cat has ever owned in the League of Legends universe. From color, design, expression to skill effects, it is easy for players to "fall in love" at first sight.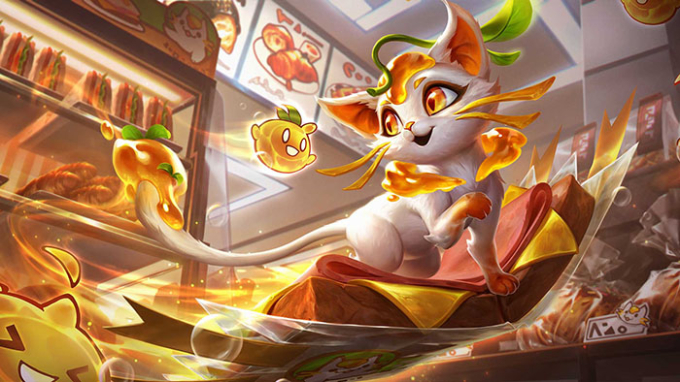 Yummi Soul of Food makes a strong impression with its ingenious design and eye-catching colors.
Since its debut, this outfit has made the international community praise it on various forums. Before that, Wild Rift's exclusive products also received many similar reactions, so it is not difficult for Yummi Soul Eater to quickly win the hearts of players.
However, contrary to the world, the Vietnamese Wild Rift community does not seem to care too much about this cat's makeover. Although it has been introduced directly on the official fanpage, it is easy to see that Vietnamese gamers still have a lot of indifference and superficiality.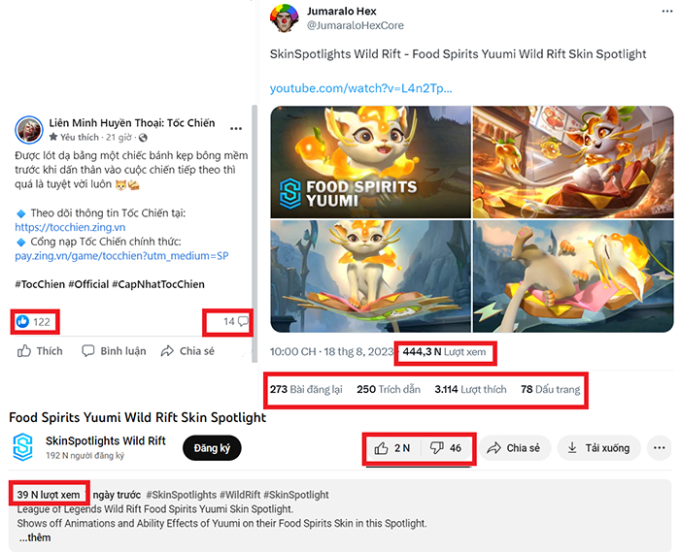 It seems Yummi is not attracting the attention of the domestic gaming community.
The "flat" views and superficial comments have proven Yummi's loss in the Vietnamese market. Even many players do not care but also talk about other costumes right at the introduction of this cat. Is this general suffering from unwarranted injustice at the present time?

Yummi is being "beautiful butter" by many Vietnamese gamers.
Despite being a globally popular general, Yummi in Vietnam is labeled as bad. There are many reasons for this situation. Partly because her skill set is too annoying, on the other hand, this champion has often been used by gamers to "break the game" in the past. It can be affirmed that even "changing clothes", it is difficult for the cat to gain attention because of previous prejudices.