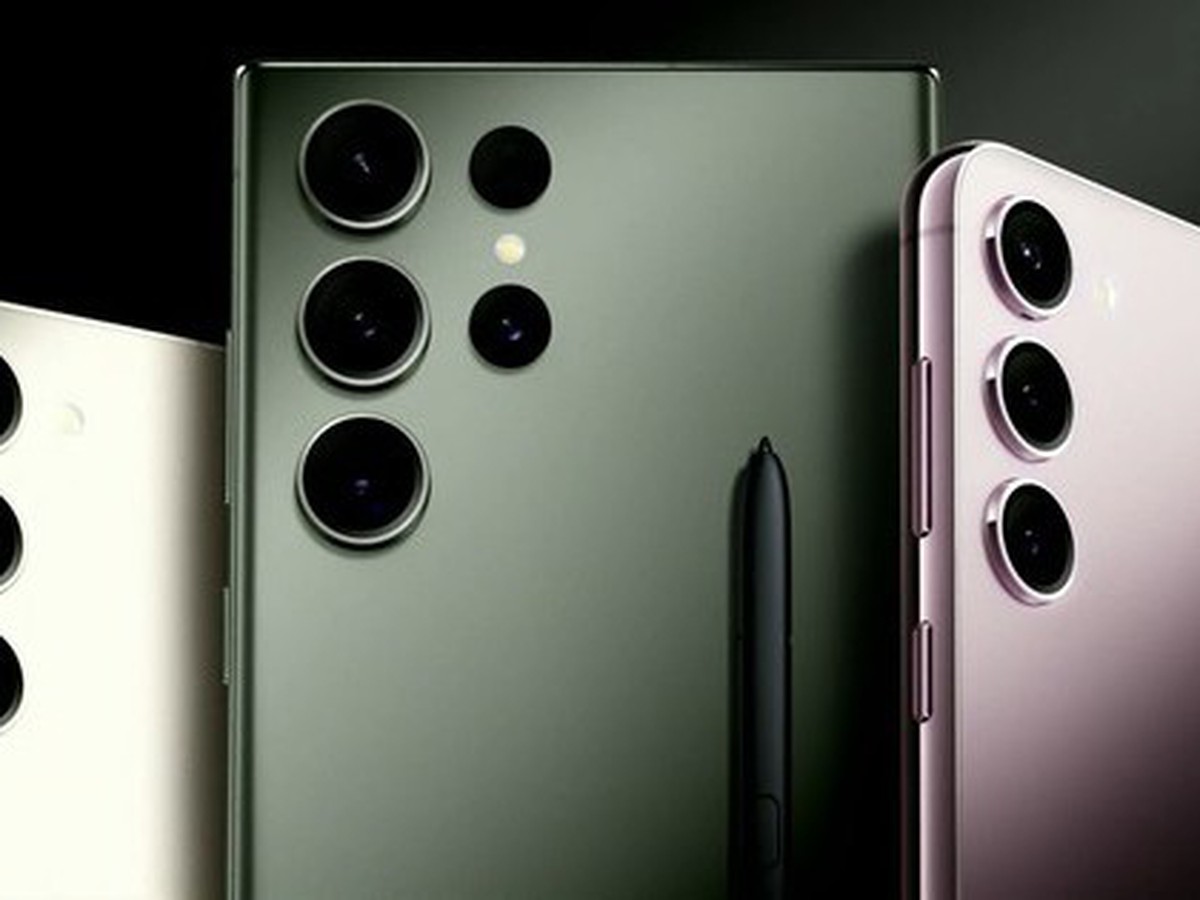 Following the Galaxy S22 series, Samsung's new flagship Galaxy S23 Ultra has just been officially announced, bringing many outstanding improvements in camera and performance.
Opening the event, a representative of Samsung thanked and shared about what Samsung is aiming for, what it has achieved in the past time. The Galaxy S series over the past decade has redefined smartphones, breaking the boundaries of old technology. This year's S series will continue that "power" with a professional camera set, delivering great photos in all lighting conditions with powerful, energy-saving performance.
Design with subtle changes, more use of recycled materials and software upgrades help Galaxy S23 Ultra stand out from the old version. But, the biggest upgrade is in the main camera with a completely new sensor, exclusively for this super product.
Opening the event, a representative of Samsung thanked and shared about what Samsung is aiming for, what it has achieved in the past time.
Galaxy S22 Ultra still uses the high-end square design style of the Note series. Combine the powerful S Pen with the flagship camera and ultimate entertainment experience of the S series.
All 3 models of this year's S series will have a more uniform design.
The images in today's presentation were all recorded by the camera of the Galaxy S23 Ultra.
What Samsung wants to emphasize first is its impressive video recording capabilities. The studio also collaborates with world-renowned directors to create a Hollywood-quality film.
Behind-the-scenes images of the film were shot with the Galaxy S23 Ultra by director Na Hong-Jin.
The director insists that you can create high-quality cinematic content with the Galaxy S23 Ultra.
With the Galaxy S23 ultra's camera, you can record and share professional-grade content.
Galaxy S22 Ultra has 2 times better vibration resistance than before.
This year's Galaxy S23 Ultra has added Super HDR technology to record videos with a wider color range, more accurate colors.
Video has 12-bit dynamic range by combining information at both low and high ISOs, up 1.5x from before. This mode supports resolutions up to 4K60fps in both front and rear cameras.
This is thanks to the new sensor on the S23 series with a faster processing speed, even supporting 8K30fps resolution with a wider angle of view.
The sensor has also been upgraded to capture 2.5 times better light than before.
Next, Samsung took a closer look at the 200MP sensor of the Galaxy S23 Ultra.
After 3 years of stopping at 108MP, Samsung this year has really "played big" by upgrading the number of dots to 200MP – a superior number compared to the rest of the smartphone world.
This sensor can change the way pixels themselves behave with a new adaptive technology called Adaptive Pixel Sensor. When the light is low, the machine automatically merges 16 pixels into 1 to increase the ability to capture light to make the image brighter, more accurate color and the output resolution is 12MP.
Under normal conditions, only 4 pixels are combined to create a 50MP image for greater detail. All 200 million pixels are also utilized for more precise focusing in all lighting conditions.
Even the front-facing selfie camera delivers outstandingly high quality in low-light conditions.
Camera specifications of the new Galaxy S23 models.
Samsung then continued to introduce a new Pro Video mode, equipped with the Clean Preview interface, which removed the icons on the screen when calibrated so that users could only focus on the footage.
The Photos app now has a feature that improves Gif animations.
Astro Hyperlapse mode helps capture beautiful night videos, clearly showing the stars in the sky without you needing to manually adjust anything.
Next is the Expert RAW application with the new improved feature of Multiple Exposure and Astronomy, bringing more professional original image quality.
Samsung continues to share footage shot by the Galaxy S23 Ultra and behind-the-scenes photos where the director created the scenes in the dark with the camera.
This is the secret to turning anyone into a professional content creator.
This year's Nightography is taken to a new level by the S23 Ultra with a powerfully upgraded night video recording capability to improve noise, open shadows, chromatic aberrations and blurring.
Optical stabilization technology combines with the new Adaptive VDIS to double vibration resistance by analyzing and subdividing movements, recognizing ambient light conditions. Samsung continues to use AI to enhance video quality.
Nightography in photography features a new ISP with built-in AI to enhance details and improve colors. In particular, this year's night portrait mode will be even better with the ability to create AI depth maps, recognizing each individual object in the frame.
This year's front camera is reduced to 12MP resolution but with larger pixel size, better light capture and the ability to identify objects, hair and clothes using AI. This camera is still capable of Dual Pixel focus and also allows to adjust the color tone of selfies easily.
Next is the camera introduction of Galaxy S22 and S22+. The main sensor of the two devices still retains a resolution of 50MP. However, new features are brought to this pair.
Moving on to performance, Galaxy S23 series owns Snapdragon 8 Gen 2 exclusive version for Samsung.
The battery capacity of the S23 Ultra remains at 5000mAh, but the S23 and S23+ both increase by 200mAh, 3900mAh and 4700mAh respectively.
Heat dissipation has been improved with a larger vapor chamber, keeping performance high for longer when playing games, streaming music and watching videos.
The new CPU version has 30% more performance than last year. But the new GPU is the highlight with an improvement of up to 41%. This GPU supports Ray Tracing for a more immersive gaming experience, for smoother PC-worthy graphics.
Galaxy S23 series owns Snapdragon 8 Gen 2 exclusive version for Samsung.
Switching to the screen, all 3 machines keep the old resolution and size but improved in brightness up to 1750 nits. Adaptive mode has 3 levels of brightness and color adjustment.
The price of the Galaxy S23 series, from $799 for the standard version, $999 for the Galaxy S23+ and $1,199 for the Galaxy S23 Ultra.
And here is the listed price in Vietnam.
Next, Galaxy Book 3 Ultra was officially launched with many attractive features such as Ultra screen, powerful configuration in compact design, integrated with many connection ports.
The ultra-high-performance 13th Gen Intel Core processor combined with the NVIDIA RTX 4070 GPU delivers the ultimate in performance. Dynamic AMOLED 2X 120Hz screen first appeared on Samsung's laptop line.
The machine owns a super powerful GPU from NVIDIA.
Dynamic AMOLED 2X 120Hz screen first appeared on Samsung's laptop line.
In addition, Samsung also introduces many more exclusive features to support working for users.
Samsung introduces a new ultrabook Pro model – Galaxy Book3 Pro 360 2-in-1 design, powerful enough configuration for daily needs and also has 2X Dynamic AMOLED screen.
The event is still very long with many other new information being shared such as OneUI 5.1, new more friendly packaging or Samsung's close cooperation with Qualcomm and Google in the past and in the future. But, the biggest highlight is none other than the Galaxy S23 Ultra and its impressive camera system with excellent performance and a more refined, sharper design.
OneUI 5.1 interface on the new Galaxy S23 series.
Smartthings ecosystem is expanded, smarter and more convenient.
Samsung promises to use more recycled materials in the future.
Even the Gorilla Glass Victus 2 is made up of 22% recycled glass.
The close combination between the 3 big guys to bring the best experience to users.
New information and images about the Galaxy S23 series trio will be updated in new articles.