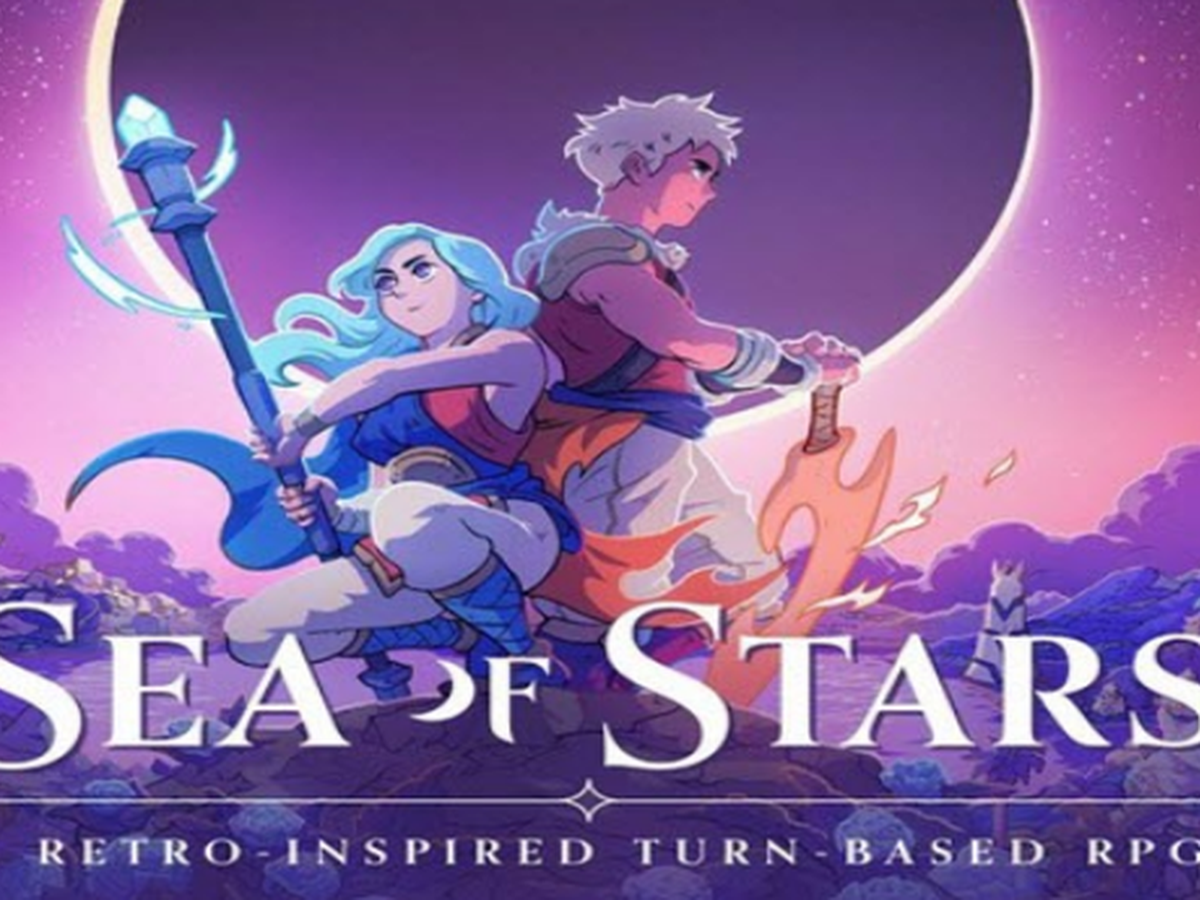 Antonblast
Antonblast is an action-packed and explosive retro arcade game that will release in 2023. It features a radical change to the classic gameplay and lovely cartoon pixel style hand-drawn graphics inspired by the Game. Boy Advance.
Anton Blast will tell the story of Dynamite Anton, a powerful and notorious Destroyer Worker. When Satan stole Anton's precious Souls collection, he was furious.
As Anton, you'll explore the vast worlds of the Burner peninsula, smashing enemies with your powers in search of lost Souls in the collection. And finally march down to Hell Heck to confront the insidious Satan.
Sea of ​​Stars
Sea of ​​Stars is a turn-based RPG inspired by the classics. With a rich inventory of characters, players are free to explore infinitely when entering the Sea of ​​Stars in every way possible.
Sea of ​​Stars players can play with 6 characters (6 members in the same party) with different gameplay in both personality and fighting style. Each character is a whole new experience, everyone is extremely powerful in their own way.
Unlike many other role-playing games that force you to ruminate quite hard to choose to unlock the true potential of your character, Sea of ​​Stars also allows you to unlock skills but the character development process is mostly like to follow and always balance with the progress of the story.
The Plucky Squire
The Plucky Squire will be the first game from a brand new studio – All Possible Futures. All Possible Futures was founded by James Turner, Pokémon designer and art director of Pokémon Sword and Shield, and Johnathan Biddle, developer of Swords of Ditto and Stealth Inc.
The Plucky Squire looks like a captivating mix between a 2D classic that combines dungeon exploration and a platformer like LittleBigPlanet, all set in both a beautiful world from Pixar and a 2D storybook. . Action, adventure, and puzzles have all been revealed in the first trailer, which will likely keep many players interested for a long time.