Grand Theft Auto (GTA) is one of the most famous game series in the video game industry, with unique and diverse versions. Below is an introduction to the three best GTA games of all time (voted by PCGamer).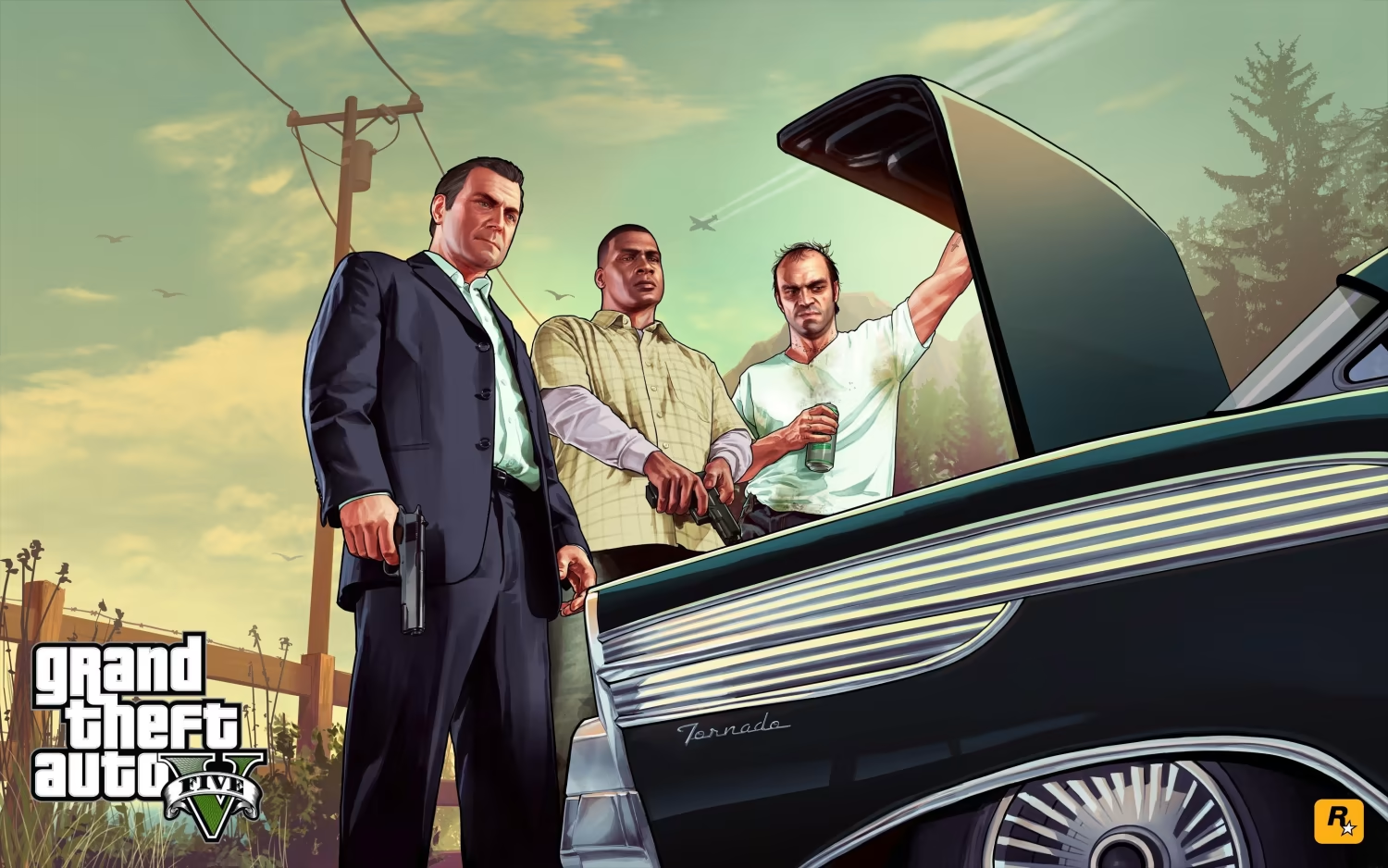 1. Grand Theft Auto V (GTA V)
Released: 2013
Platforms: PlayStation 3, Xbox 360, PlayStation 4, Xbox One, PC
GTA V was praised for its large open world, beautiful graphics, and complex story with three main characters. Players can participate in many different activities such as racing, playing golf, or even doing missions in the underworld. GTA V also has an online mode (GTA Online) that allows players to interact and perform missions together.
2. Grand Theft Auto: San Andreas
Released: 2004
Platforms: PlayStation 2, Xbox, PC, macOS, iOS, Android
San Andreas is one of the most memorable versions of the entire game series. It takes players to the fictional world of San Andreas, with a large and diverse map. The story revolves around Carl "CJ" Johnson, who returns to his hometown to deal with family problems and gets involved in the criminal world.
3. Grand Theft Auto IV (GTA IV)
Released: 2008
Platform: PlayStation 3, Xbox 360, PC
GTA IV offers a unique gaming experience with the setting of Liberty City, designed based on New York City. The story follows Niko Bellic, an immigrant from Eastern Europe, and explores heavy themes such as the criminal underworld and the American dream. Graphics and gaming mechanics are also significantly improved compared to previous versions.