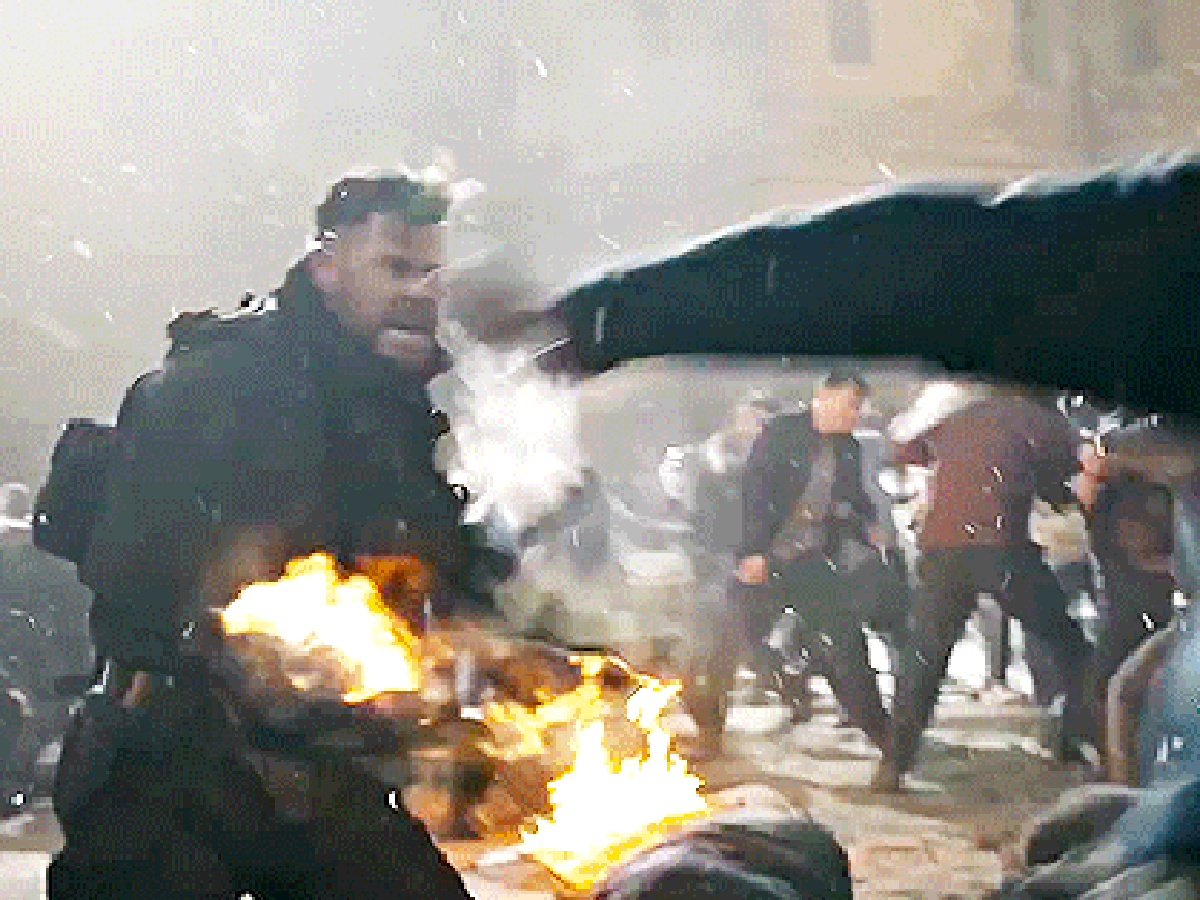 Extraction 2 (Vietnamese title: Rescue Mission 2) starring actor Chris Hemsworth is storming the global market, leading the view right after its release on June 16. Not stopping there, the heat of the episode also made many viewers look to re-watch the previous part, helping Extraction (2020) also return to the top 10 most popular movies on Netflix.
Actor Chris Hemsworth in the lead role of Extraction 2.
Extraction 2 immediately topped the list of most watched movies of Netflix worldwide after its release.
Part 2 received positive reviews from critics upon its release, scoring "fresh" at 76% on Rotten Tomatoes, higher than the previous installment's 67%. The work was praised for its action, setting and explosive techniques. In particular, in the film, there is a 21-minute battle scene that makes many viewers excited.
The series tells the story of mercenary Tyler Rakes, who is sent to carry out difficult missions. This time, he has to save a woman and two children who are being held in a modern prison, heavily guarded because of her husband, a dangerous criminal David. A relative of hers reached out to Tyler for help. They planned to just free the parents and children and not let David know.
However, David discovered Tyler's team and called on the other prisoners to attack them. In the fighting between the two sides, the mercenary defeated and killed the criminal. The group gets out safely and heads to Vienna for shelter.
Their journey does not end when Sandro (Andro Japaridze) – one of the two rescued children – informs his father's juniors about the location of the family. The boy idolized David and felt hatred for Tyler for killing him. This action not only endangers Tyler's group but also affects his loved ones.
The character of Sandro boy was complained by many viewers because of his annoying personality.
Despite receiving many compliments, Extraction 2 was still criticized because the minus point was the way the character Sandro was built. The boy in the film is the one who puts his family and Tyler Rakes' group in danger. The character was commented by the online community as one of the "most hated people" to ever appear on the screen. Here are a few highlights from the international audience.
– I'm watching Extraction 2 and really want to give Sandro a fight.
– The word "annoying" is not enough to describe this character.
– Sandro deserves to be included in the list of the most hated people on the screen with T-Bag (Prison Break), Arturo (Million Dollar Mission) or Ramsey (Game of Thrones).
– I really hate the goofy kids in the movies. It's puzzling as to why Sandro is the only one unharmed throughout the film.
Source: The Independent
While Extraction 2 continues to perform well on Netflix's charts, criticism shows how important character development is to delivering a satisfying cinematic experience to audiences.
Photo: Netflix