In the past few days, fans of the Diablo IV game have been actively discussing on many forums after the image of this game was combined with KFC. It is noteworthy that before that, Blizzard – the "father" of the game as well as the brand representative of the fast food company did not have any official announcement information. This makes the community sell credit, sell doubt.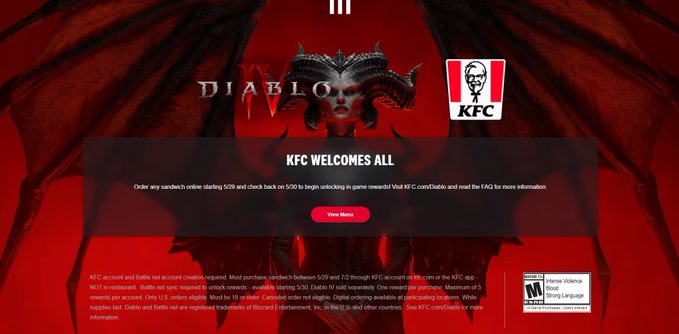 It is known that with this cooperation program, players may receive some in-game items when using the service at KFC. Besides, models of some weapons in Diablo IV themed poultry are also revealed.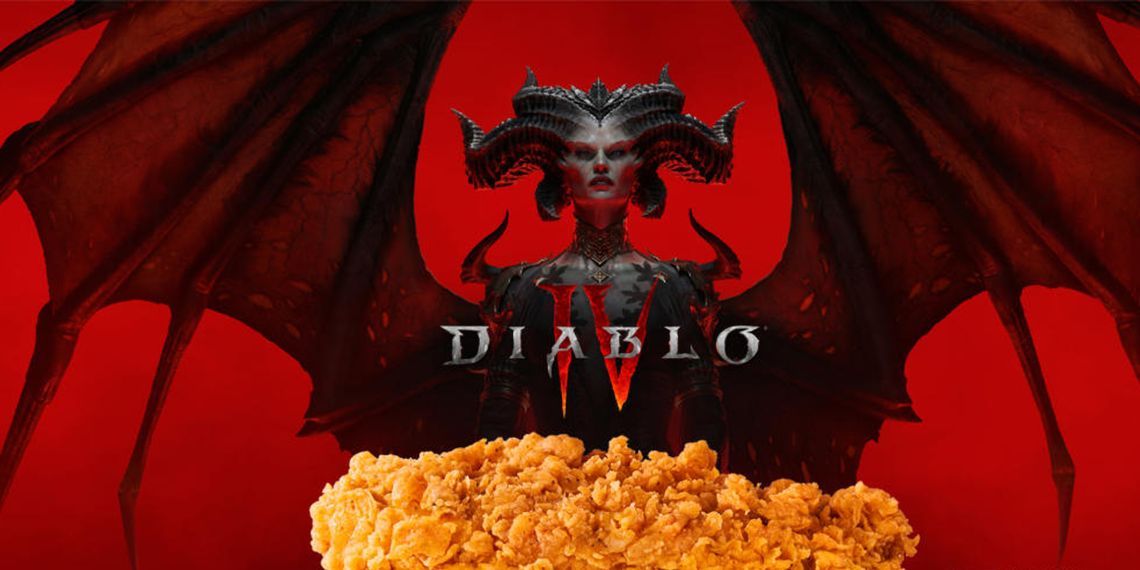 Not just a rumor, at KFC branches across the US, the restaurant has used cups and sandwich wrappers with textures associated with Blizzard's home game. The program to unlock items through food purchases at KFC is applicable to both direct purchase and online ordering. With the cheapest sandwiches costing around $5, to unlock all five Diablo IV weapons from KFC will cost fans around $25.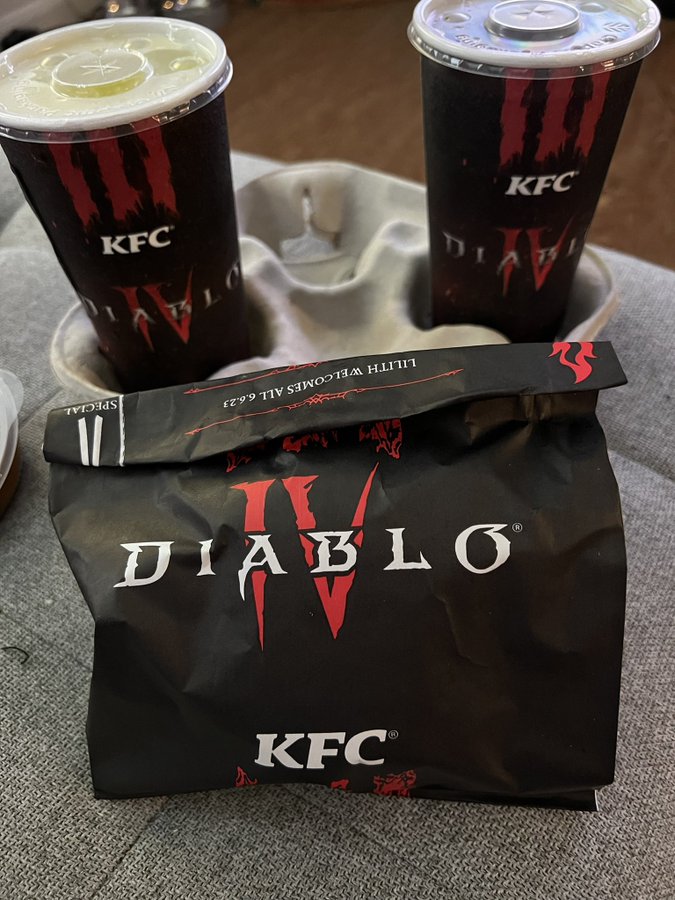 However, this program is not widely publicized. According to Diablo IV fans and Twitter users, some KFC employees aren't even sure how this promotion works. Therefore, the gaming community fervently hopes that KFC and Diablo IV can soon solve the problems so that players can receive all the long-awaited items.