Although it has been released for more than 25 years, Detective Conan is still an extremely hot manga/anime brand that is of interest to the audience. The latest developments are always constantly updated by fans, because it is one step closer to the ending. However, recently, author Gosho Aoyama's statement about Haibara and Conan's relationship has sparked a lot of debate.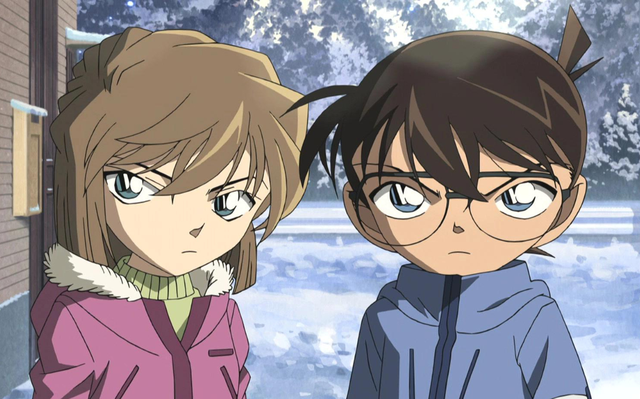 Specifically, in the Blu-ray disc of the movie Detective Conan: Black Iron Submarine, which recently set a sales record in Vietnam, the audience can clearly see a scene note. In it, Conan author Gosho Aoyama noted in the scene where Haibara holds Conan's glasses and said: "This is a scene that shows that Haibara likes Conan, so please take a closer look!".

The words on the author's pink note: "This is a scene showing that Haibara likes Conan so please take a closer look!"
In the movie, that was the moment when Conan gave his glasses to Haibara, hoping that it could help her calm down and hide from the hunt of Gin and the Black Organization. This is also one of the classic detailed scenes of this pair of characters throughout both the book and the movie. In the Encounter with the Black Gang chapter, Conan also gave his glasses to Haibara for the same reason. Therefore, the glasses can be considered Haibara's own "love token" now that her feelings have been confirmed by the author himself.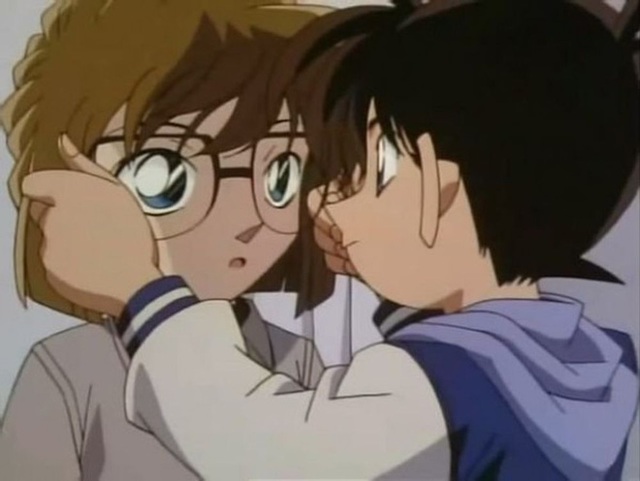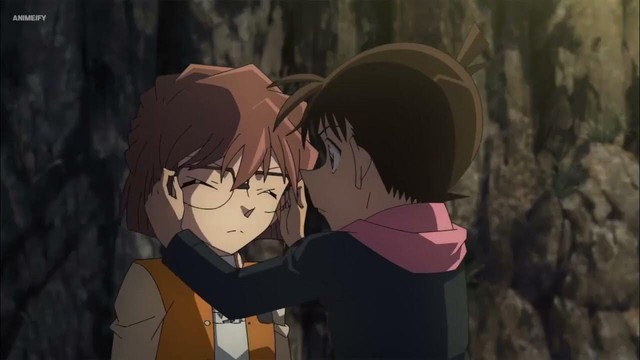 The scene where Conan gives glasses to Haibara is recreated after nearly 25 years
This information caused the Detective Conan fan community to explode. Many viewers felt dissatisfied when Haibara was constantly "paired" with Conan, leading to many controversies. On the other hand, some netizens expressed sympathy, saying that it's okay for Haibara to like Conan, as long as it doesn't affect Conan/Shinichi and Ran's relationship.
Audience comments:
– It's not important to just have a crush, one person can crush many people, if you love deeply then it doesn't count.
– Everyone in the ShinRan fandom has known about this for the past few days. And no one feels upset about this, they feel happy on the other hand.
– The author confirms that Haibara likes Conan, not that Conan likes Haibara. It was Haibara's one-sided love. How will ShinRan's love life be affected when from chapter 1 until now Shin only focuses on Ran?
– Never mind Ai and this detail, as long as the author doesn't interfere with ShinRan.
Previously in the 26th movie, Conan and Haibara had many intimate scenes, causing a lot of controversy. The climax was when Haibara "touched lips" with Conan to give him oxygen underwater, then went ashore and "returned" that kiss to Ran.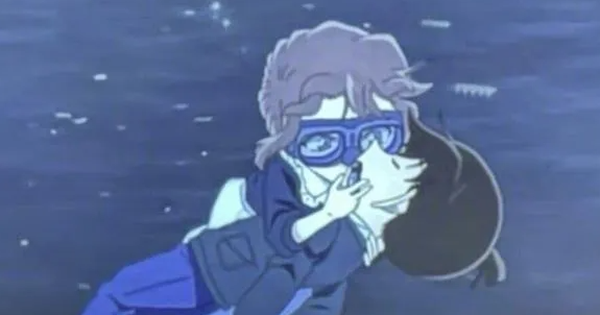 Haibara "lip-locked" Conan causing controversy
During more than two decades of the series and movies being released, the fact that Haibara has Conan's feelings has always been one of the most discussed details. There have been many times when Haibara "insinuated" or made gestures that showed that she considered her teammate more than a friend. Even so, Conan's (or Shinichi's) heart still only lies with Ran Mouri, and this is also what the author assures fans.