After many days of waiting, gamers can finally "touch" it in person Beast Tribe when the game has officially opened to welcome players 10am this morning September 14, 2023.
Possessing a novel animal role-playing element and gameplay that brings together the quintessence of hands-free strategy, this will certainly be a very interesting "rare and hard to find" experience.
Along with that, NPH Wetaps also brings many attractive events with great gifts to give new players more motivation to play the game.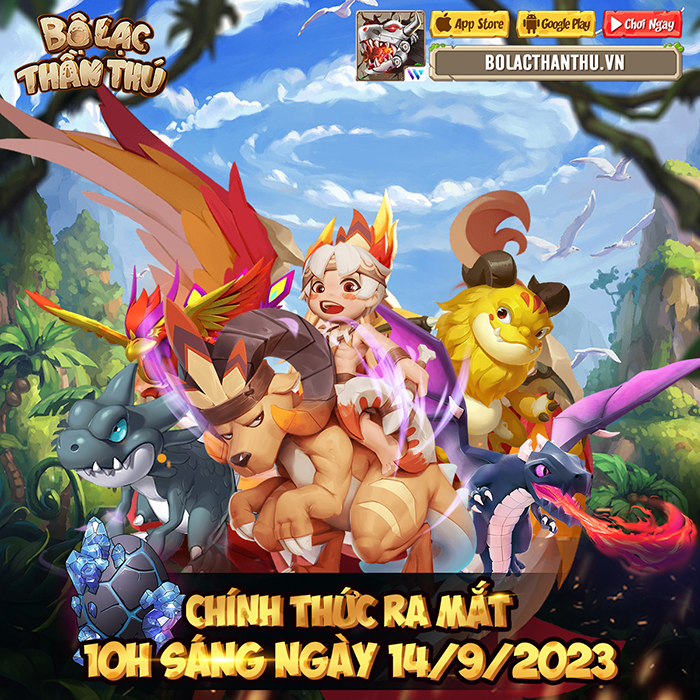 Race to Top Luc Chien to receive a super cool iPhone 14 Pro Max
Happy launch day Mobile Beast Tribe event Racing Top Force War also fired the starting gun to create a playground for gamers to compete and make a name for themselves in the exciting Tribal world.
The activity takes place within 2 weeks starting at 10am each day September 14, 2023 until the end of the day September 28, 2023 and all servers opened during this time can participate in the top race.
And what's better than playing the game and having the opportunity to receive one for yourself? iPhone 14 Pro Max 128GB extremely stylish.
Along with that are a series of valuable ingame rewards such as random Attribute Gems, Virtualization, Beast Battle Essence, Mechanical Eggs…
Therefore, this will definitely be the destination that everyone is aiming for and also the motivation for gamers to do their best to take the throne.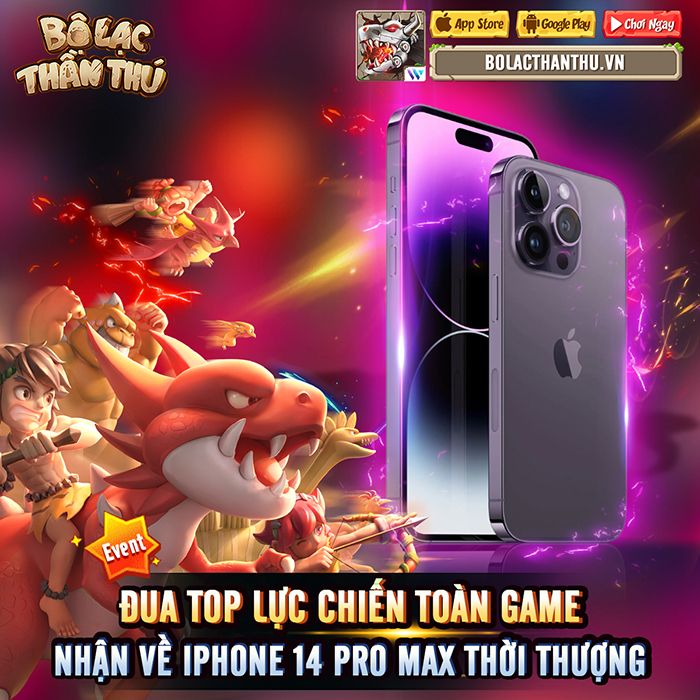 A series of exciting launch activities inside and outside the game
The Beast Tribe also offers many different Top Racing activities that take place within 7 days from when the server opens.
With many categories such as Top Increased Fighting Force Racing, Top Target Racing, Top Wing Racing, Pets, Spirits, Light Rings… there is no shortage of places for gamers to make their names in their own way.
And of course, the gifts received will also be worthy of the effort the player puts in, including many rare equipment, items, materials, and magical beasts.
Besides, gamers can participate in additional community events being held on the fanpage such as Like Fanpage activities, Hard Fan Attendance, Download games first, Vote app,… or Join Group to receive many gifts. Code contributes to game exploration.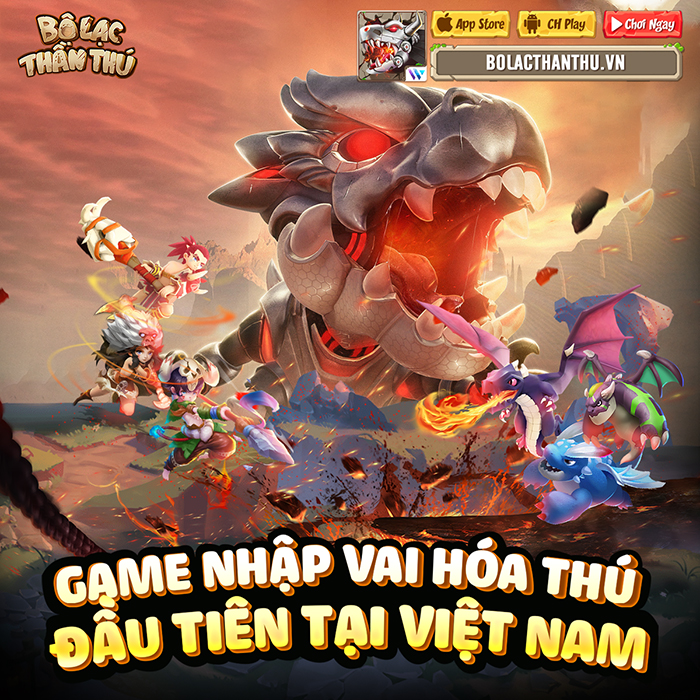 Extremely unique role-playing gameplay
For those who don't know, Beast God Tribe is a hands-free tactical pet fighting game that is considered a pioneer of the animal role-playing genre in Vietnam.
The game has a new storyline where gamers will be transformed into beasts to fight with their herd against vicious hunters.
Tactics in the game are highly emphasized with an elemental system that counters each other. Pets can be single- or dual-type, creating many mutations in team building.
Constantly challenging and constantly strengthening with a series of diverse farming activities and in-depth training features to help break through extremely cool shape-shifting beasts.
Furthermore, you can also experience interesting features that simulate the lives of animals in nature such as building herds, building nests, mating, breeding, incubating eggs, feeding, evolution…
All create a unique experience that you can only find at the Wetaps Beast Tribe.
The operating team has shown their enthusiasm in this product by not only bringing a quality game but also treating players to the fullest with many playgrounds for gamers to freely play, compete and interact with. together.
At the same time, it also brings many attractive benefits and gifts, proving that this is a paradise for farmers.
So what are you waiting for? Join the Mobile Beast Tribe to build your own powerful herd right away!
Give players a set of shared gift codes:
BOLACTHANTHU
GAMEBOLAC
GAMETHANTHU
GAMEDAUPET
GAMEHOATHU
GAMECHIENTHU
Home page https://bolacthanthu.vn/
Fanpage https://www.facebook.com/bolacthanthu.vn