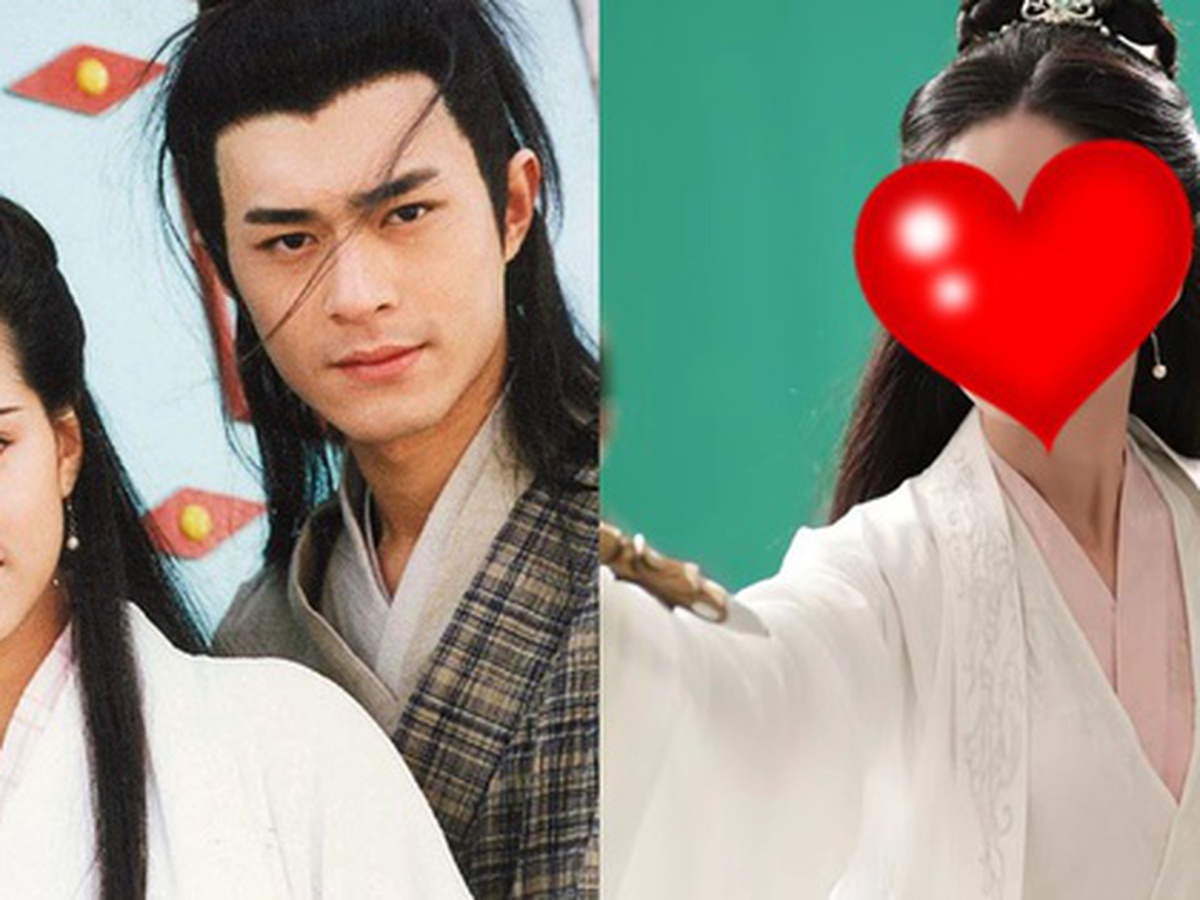 Speaking of Tieu Long Nu, besides the widely famous version by Liu Yifei in 2006, the version by senior Ly Nhuoc Dong in The Condor Heroes 1995 is still considered the classic and best. Just like her famous character Co Long, Ly Nhuoc Dong in real life also makes the audience excited many times because of her ageless beauty.
Recently, the actress born in 1966 had a "fever" re-enactment of the character Tieu Long Nu, especially when next to her this time there was another famous name of the Chinese screen.
Ly Nhuoc Dong posted a series of behind-the-scenes photos of filming a commercial for a game called The World of Swordsmanship 3, in which she was chosen to portray her most famous role – Tieu Long Nu. After posting the photo series, Ly Nhuoc Dong received many compliments for her youthful appearance and "ageless" temperament even though she is at the U60 level.
Ly Nhuoc Dong is still young and beautiful when recreating the role of Tieu Long Nu
Worth mentioning, collaborating with her in this project is actor Lu Tung Hien, portraying his classic role of Linghu Chong. Both born in 1966, Lu Tung Hien also scored points with his good form, health and almost not aging too much. The two created a surprising "double visual" that the audience did not expect, but both are famous actors in Kim Dung's film world.
Ly Nhuoc Dong and Lu Tung Hien next to other co-stars
Of course, this is not the first time Ly Nhuoc Dong has reprised the role of Tieu Long Nu. However, in this incarnation, she still surprised viewers with her appearance, received positive reviews and above all, was loved by the brand and chosen to cooperate even though she was long past her youth.
About to turn 60, Ly Nhuoc Dong still has an extremely healthy lifestyle, using a scientific diet and exercise and yoga to maintain her beauty. Many viewers recently saw the actress on the street and continuously expressed admiration for her "normal" appearance. Some opinions also say that it's okay for Ly Nhuoc Dong to go under the knife, because it's rare for anyone to have this look at the actress's current age.
Ly Nhuoc Dong recently