On May 16, Mash news agency (Russia) caused a stir in the media when reporting about a cafe with a strange drink that has never been seen – breast milk coffee.
It is a small cafe owned by a Russian businessman named Maxim Kobelev, in the city of Perm, in the Ural region, between the plains of Eastern Europe and Western Siberia.
Because it was just launched, the shop only sells about 50 cups of cappuccino every day using breast milk instead of regular milk.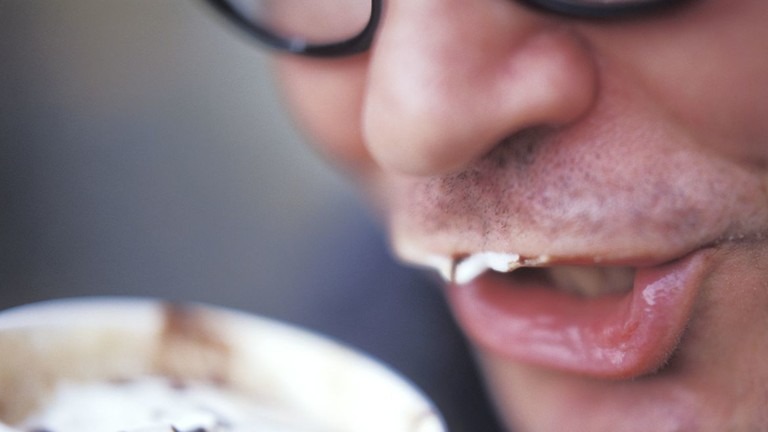 This cafe gained media attention on May 16 after Mash news agency interviewed its owner, businessman Maxim Kobelev, and one of the suppliers of the brewing ingredients. prepared for a cafe – a nursing mother (Artwork)
A reporter from Mash news agency visited the restaurant to interview the owner and a woman who is currently acting as a supplier of ingredients for the preparation – breast milk.
Mr. Maxim told Mash that currently there are about 9 nursing mothers who are supplying milk to his shop. Every day they bring about 5 liters of breast milk for the coffee shop's needs.
The business appears to be highly profitable for Mr. Maxim as the novelty drinks are sold for an unusually high price per cup of 650 rubles (approximately VND 190,000), while a regular cappuccino can cost Mr. The same size has an average price of only about 150 rubles (equivalent to 44,000 VND).
On the part of mothers who provide milk, they are paid about 1,000 rubles (equivalent to 293,000 VND) for each bag of milk. One interviewed mother said that they were able to provide all the necessary medical documents to prove their milk was safe to use.
One of the mothers told Mash's reporter that it was a big income for her. The woman also said that she has a lot of milk, so her children still eat enough but have excess milk to sell to earn extra income.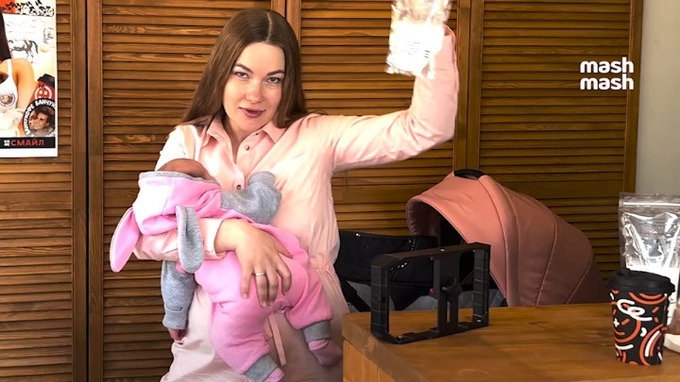 One of the bar's "suppliers" of ingredients
Mr. Maxim Kobelev is planning to expand his business model and is looking for more breastfeeding mothers to increase the amount of breast milk stored for the preparation work, to meet the increasing needs of customers.
Maxim hopes to sell 1,000 cups of the special drink a day before the end of the year. It is not clear whether he has conducted market research on whether high demand for such an exotic drink really exists in Perm, which has a population of more than 1 million.
After the information about Mr. Maxim's cafe was published in the media, it attracted great attention from the public. The video shared by Maxim's cafe on Telegram shows plastic bags believed to contain breast milk being used at the cafe, as well as the process of making this special cappuccino.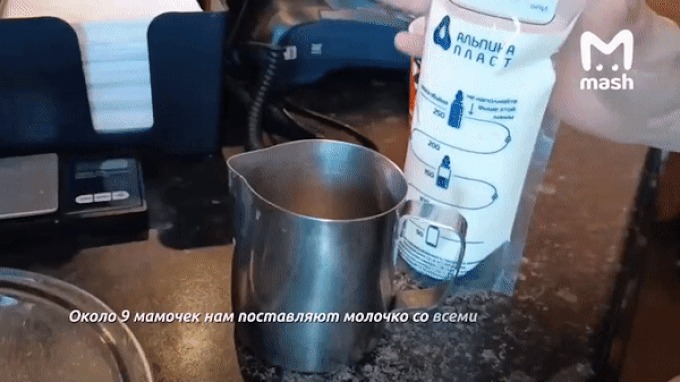 Breast milk is used to make drinks
On May 17, the representative of the Russian Consumer Supervision Agency, Mr. Rospotrebnadzor, said that the agency was conducting an inspection of Mr. Maxim's shop for drinks made from breast milk.
According to the agency, breast milk is not considered a food product in Russia and it is not possible to obtain any certificates or permits to use breast milk in cooking or preparing drinks. Therefore, it is illegal to trade in products containing breast milk.
"The sale of breast milk under the guise of being a food product is prohibited. The information about the cafe is currently being verified. Such activity goes against existing Russian law," Rospotrebnadzor said in a statement.
Source: RT