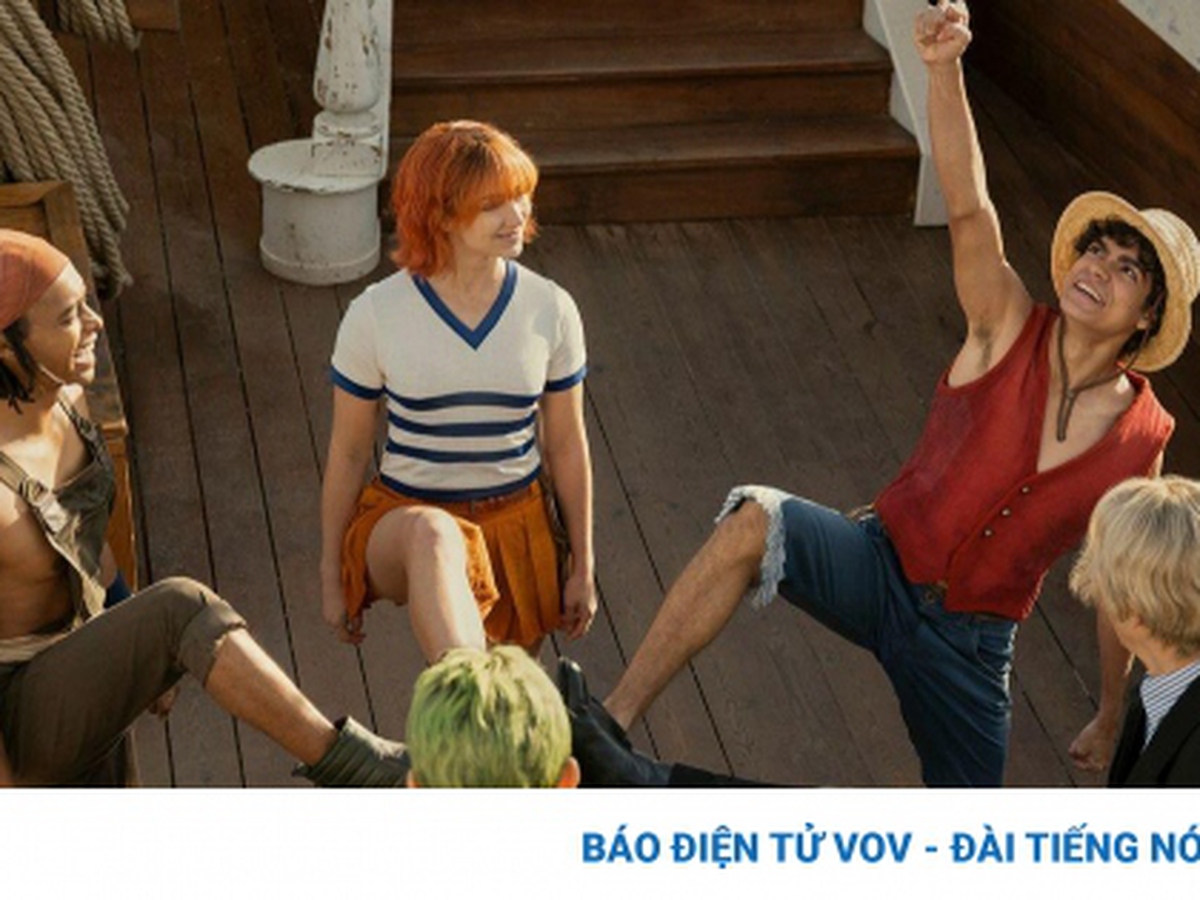 Netflix's Live-Action version adapted from the famous comic book collection "One Piece" by author Eiichiro Oda was released on August 31, bringing fans into the world of adventures. at sea with the Straw Hat pirates.
Just like how Luffy and his teammates – the Straw Hats – set sail in search of the One Piece treasure, real-life actors have brought Oda's stories to life in brighter, newer ways, all are guided by the author himself.
Author Oda admitted that he knew the adaptation might not be as accurate as the original, but actors like Iñaki Godoy (who plays Luffy) helped bring his ideas to life in an even better way. first plan.
"After the movie is released, I will definitely receive feedback like this character is missing, this scene was omitted, or this detail is different from the manga. But I'm sure those comments come from my love for the original, so I will always feel excited when I receive such feedback," Oda shared.
"There are also some points that I think will not be similar to Luffy in the manga," the author added, "But when I saw the scenes, I found Iñaki playing Luffy very well. In fact, everything turned out a lot better than I thought."
Below are the characters and actors starring in Netflix's "One Piece."
Monkey D. Luffy
The main character of the comic series, Monkey D. Luffy – is played by young actor Iñaki Godoy. Luffy is the captain of the Straw Hat pirates, determined to become Pirate King and yearning to find the world's greatest treasure – One Piece. He has an optimistic, cheerful personality and a kind heart.
Nami
Emily Rudd plays Nami, a female super thief and map maker, she is very independent. Series co-creator Matt Owens describes Nami as "like a big sister surrounded by younger brothers."
Sanji
Taz Skylar plays Sanji, a romantic and fashionable chef who dreams of going to All Blue, where fish from all four seas can be found. He works at Chef Zeff's Baratie restaurant.
Koby
Morgan Davies plays Koby, a shy and nervous young man who is initially a crew member on Captain Alvida's pirate ship Miss Love Duck. Luffy encouraged him to pursue his dream of joining the Navy, even though it was a military organization whose mission was to eliminate and destroy pirates.
Usopp
Jacob Romero plays Usopp, a natural storyteller and skilled shooter like his father. Series co-creator, Steven Maeda, shared that the character Usopp is "the most trustworthy person in the Straw Hat crew": "I clearly see his kind heart."
Zoro
Arata Mackenyu plays "pirate hunter" Zoro, who belongs to the three swords sect. He is a loyal teammate who dreams of becoming the world's greatest swordsman. Mackenyu shared: "Meeting Luffy was the best thing in Zoro's life… although, of course, he would never say it."
Vice Admiral Garp
Famous for being the one who captured the only person known as the Pirate King, Gold D. Roger, Vice Admiral Garp constantly hunted Luffy and prevented him from finding the One Piece treasure. Played by Vincent Regan ("Before We Die," "Luther: The Fallen Sun"), Garp also serves as a mentor and trainer to young marines Koby and Helmeppo.
Arlong
Arlong – a shark mermaid with a bounty of up to 20 million berries on his head, protected by the Arlong pirates. The role of Arlong – a pirate who targets humans and plans to dominate the world – is played by McKinley Belcher III.
Buggy the clown
The bizarre, red-nosed Buggy, known as the captain of the Buggy Pirates, uses the power of the Chop-chop devil fruit to separate parts of his body and control them at will. This character is played by Jeff Ward, dressed as a crazy clown and has an impulsive, aggressive temper.
Shanks
Shanks, the famous captain of the Red Hair Pirates, acts as a guide for Luffy, played by Peter Gadiot. Shanks is someone who always teaches Luffy with patience and compassion. He is wanted for a sum of billions of berries.
Dracule Mihawk
Played by Steven Ward, Mihawk is a mysterious swordsman with attractive romantic eyes, a feathered hat and a giant sword. He is known as one of the greatest swordsmen in the world – a title that Zoro has always dreamed of.
Helmeppo
As the son of Colonel Morgan Axhand, Helmeppo has a short temper and is rude as he knows that his father will always solve all his problems for him. But he will soon be forced to give up his childish personality to join the Navy. Played by Aidan Scott ("The Kissing Booth 2," "Action Point"), Helmeppo is Luffy and Koby's archrival.