With the match between T1 and Bilibili Gaming over, the next name to enter the Quarterfinals is T1 after the brilliant performance of all 5 members. BLG cannot clearly determine their fate and they will still have an extremely important match on October 29. In this decisive match, 3 names will definitely leave the tournament. Therefore, even though teams like T1 or Gen.G have progressed, the final match of the Swiss round is still very interesting.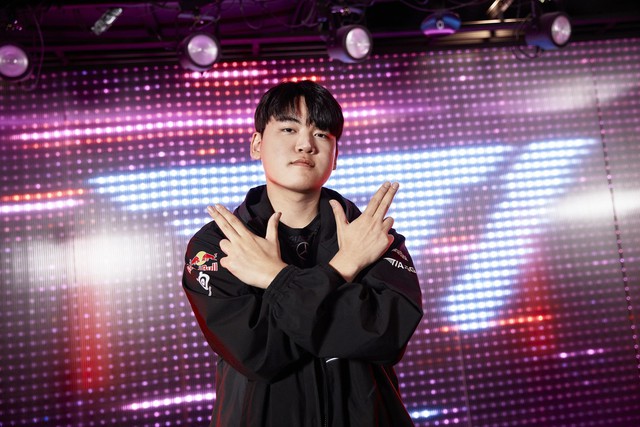 T1 overcame BLG to advance to the Quarterfinals
Recently, the results of the lottery round have also been determined. Accordingly, in the hands of the male referee who is being mentioned the most by the worldwide League of Legends community today, KT Rolster – Dplus KIA, G2 Esports – BLG and Fnatic – Weibo Gaming are the final 3 pairs of the Swiss round of the tournament. World Championship 2023 framework. All 3 matches will take place on the same day and the format is BO3. Among them, the "LCK Derby" between KT and DK is certainly of great interest, as Korea will lose a representative after this match.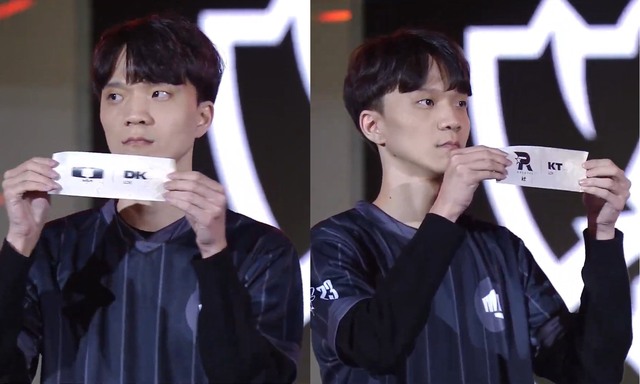 The lottery of fate brought KT to face DK again
But then the League of Legends audience realized that KT was the most "pathetic" team at Worlds 2023 when they met all the names from LPL and LCK. Accordingly, KT in turn met BLG, DK, WBG, LNG and finally returned to meet DK in the Swiss round. KT's "achievement" is even more miserable than GAM Esports even though the VCS representative had to face two LCK teams. Because GAM still has a chance to meet two Western teams and win against Team Liquid.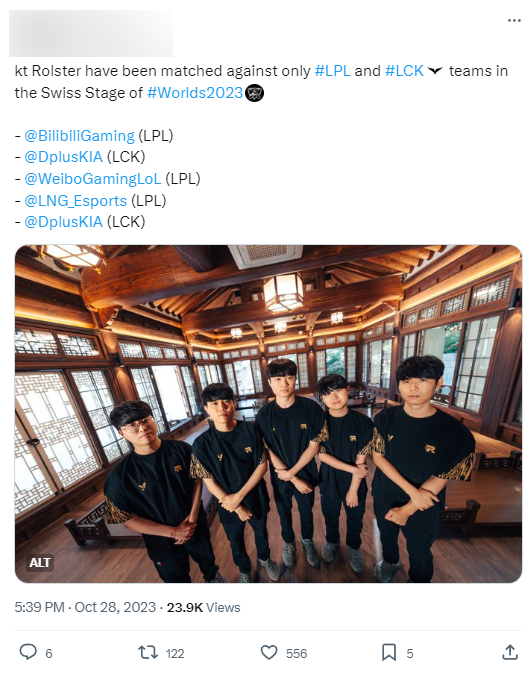 KT meets all teams from LCK and LPL at Worlds 2023
Since the start of the Swiss round, when consecutive draws brought KT to meet strong opponents, many viewers believed that it was because KT "dared" to choose T1 in the last LCK Summer playoffs. Indeed, somehow unintentionally, since the match against T1 in the playoffs, KT has only received unsatisfactory results. Even from being a candidate for the LCK championship, they had to struggle to compete for the regional qualifiers and now face the possibility of being eliminated early.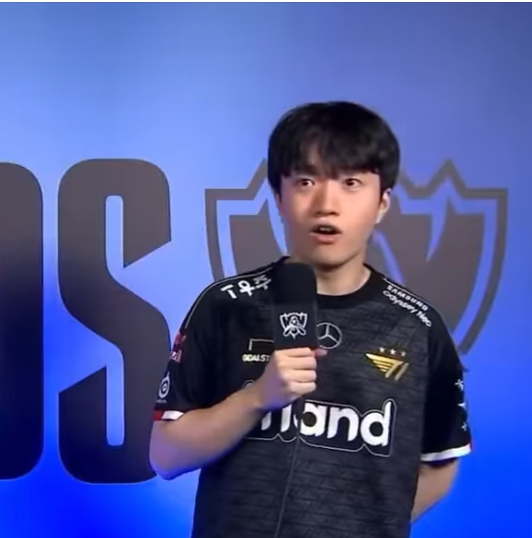 Also Keria…
…and Faker were both surprised by the draw results
But a positive side is that DRX in 2022 also had a spectacular "tower climbing" performance to win the championship. Therefore, many audiences expect KT to also be able to recreate the miracle. But first, they need to win against opponent DK in the upcoming important match before thinking about anything further.