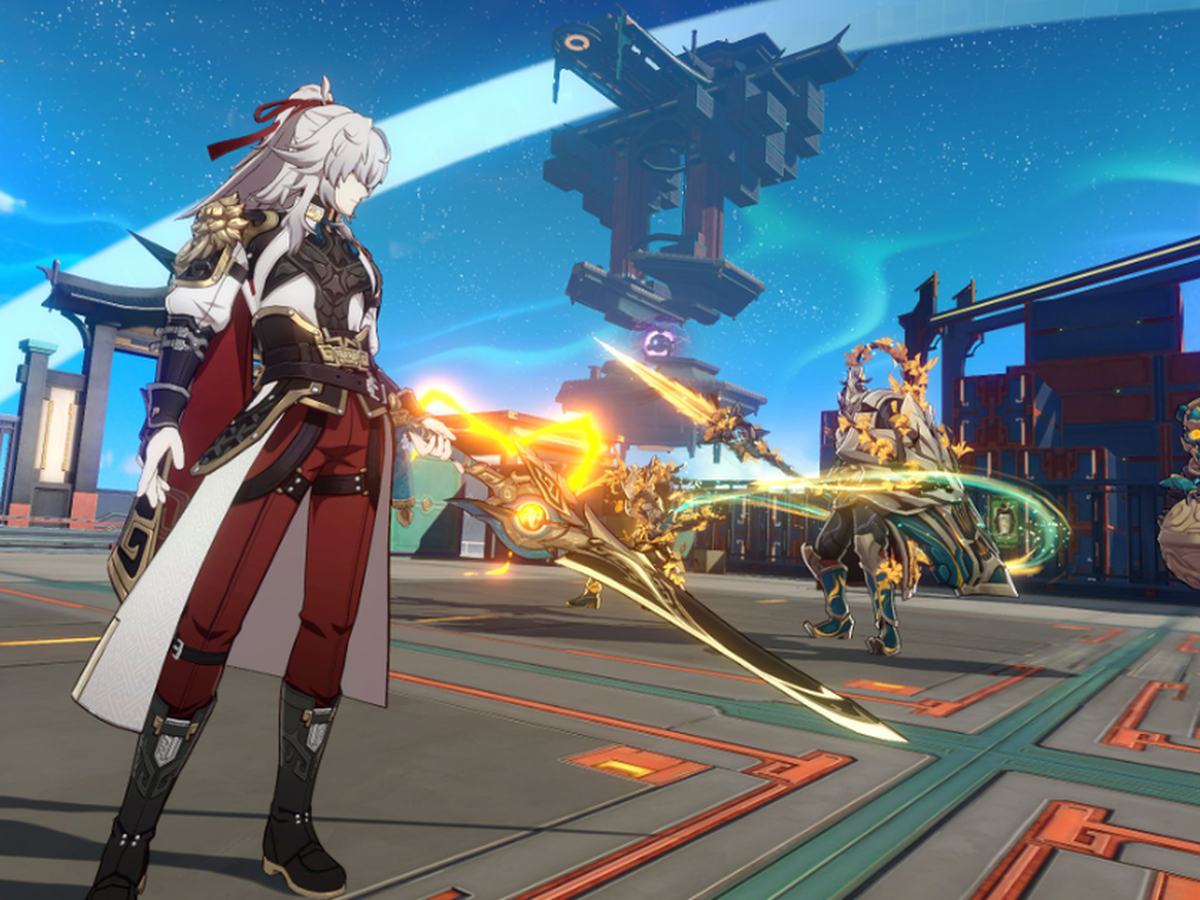 After the success of Genshin Impact, miHoYo has become one of the most anticipated developers in the past few years. After a series of successful projects, just recently, miHoYo continues to bring more exciting news to gamers when Honkai: Star Rail – the project announced from 10/2021 has officially been officially released. development to the final beta testing stage.
MiHoYo's latest blockbuster project titled Honkai: Star Rail
Presented as an award-winning space RPG, Honkai: Star Rail won't be anything like Genshin Impact. Specifically, although bringing a vast open world with many things to be explored, this is not an open world project. There are many different cities and planets, but they will not show up as a large map like Genshin Impact. Not to mention, the gameplay of Honkai: Star Rail also focuses on turn-based combat, where players have to fight dangerous robots. In other words, this project has more similarities to Pokémon, but there will be no lengthy animations.
The game will not bring an open world that is too large like Genshin Impact
The release date of Honkai: Star Rail has yet to be announced, but as revealed by the developer, this will be the final testing phase before the project officially launches. This beta will give players a chance to explore in advance the Herta Space Station and two of the game's "main destinations", Jarilo-VI and Xianzhou Luofu. In addition, this main test is also revealed to officially start on February 10. Existing players can completely register to participate in this test version right on Hoyoverse's homepage at the moment.
Honkai: Star Rail is entering its final testing phase
Although it may not bring about as successful an effect as Genshin Impact, for sure, Honkai: Star Rails will be one of the most notable names at the moment. Still inspired by Honkai Impact with some familiar characters, however, through a number of published videos, it can be seen that this project is also extremely potential with voyeuristic images and biased gameplay. strategy and thinking ability, judgment of the player.