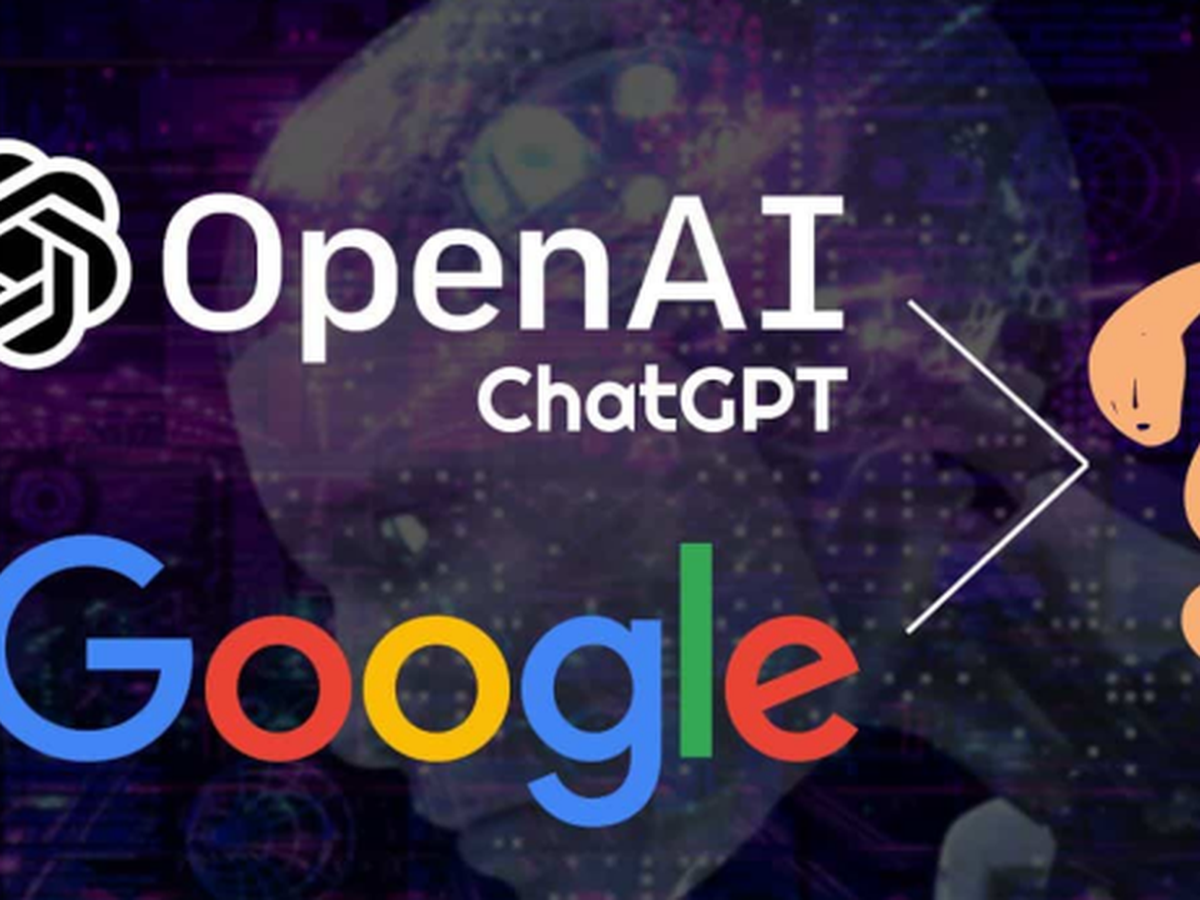 The rapid development and improvement of artificial intelligence models over the past few years has opened a new horizon for the AI-based utility market. This gives users a multitude of fresh applications that can help in many different fields with high efficiency. However, it can also push many popular services at the present time to the brink of "bankruptcy". For example, in the case of Google.
Up to now, it can be temporarily confirmed that the trend of "storming" in the global technology field in the past few months is the rapid popularity of ChatGPT, a supported natural language processing engine. by AI developed by OpenAI. ChatGPT spread so quickly that Google executives are said to have issued a "red alarm" about the growth of competitors. And in response, the company is expected to introduce more than 20 AI-related projects this year.
However, more and more experts are saying that Google will find it difficult to avoid a difficult business scenario when new AI-based services are increasingly growing, directly confronting the companies that Google has created. took many years to develop as well as build a foothold in the market. Paul Buchheit, the founder of the famous email platform Gmail, said that the advertising business on the Mountain View company's search engine was, is and will be "in serious jeopardy".
Buchheit predicts that Google's habit of searching through Google Search could be replaced by AI-based autocomplete services that are supposed to provide quick and accurate answers. That answer may also include a URL link to a web page for more information.
While AI bots like ChatGPT will still use the search engine backend at Google, the company's massive advertising business could completely collapse if the AI ​​doesn't send traffic on its own. to the search page. Buchheit compared the prospect of Google facing what happened to the thick Yellow Pages, which became obsolete very quickly with the growth of the Internet.
In a related move, Microsoft is hatching a big plan to further leverage the power of ChatGPT. Last week, the company announced a new multi-year partnership with OpenAI, which will allow ChatGPT to access Microsoft's Azure cloud servers. At the same time, Microsoft will also expand the use of ChatGPT across more of its consumer and enterprise products.