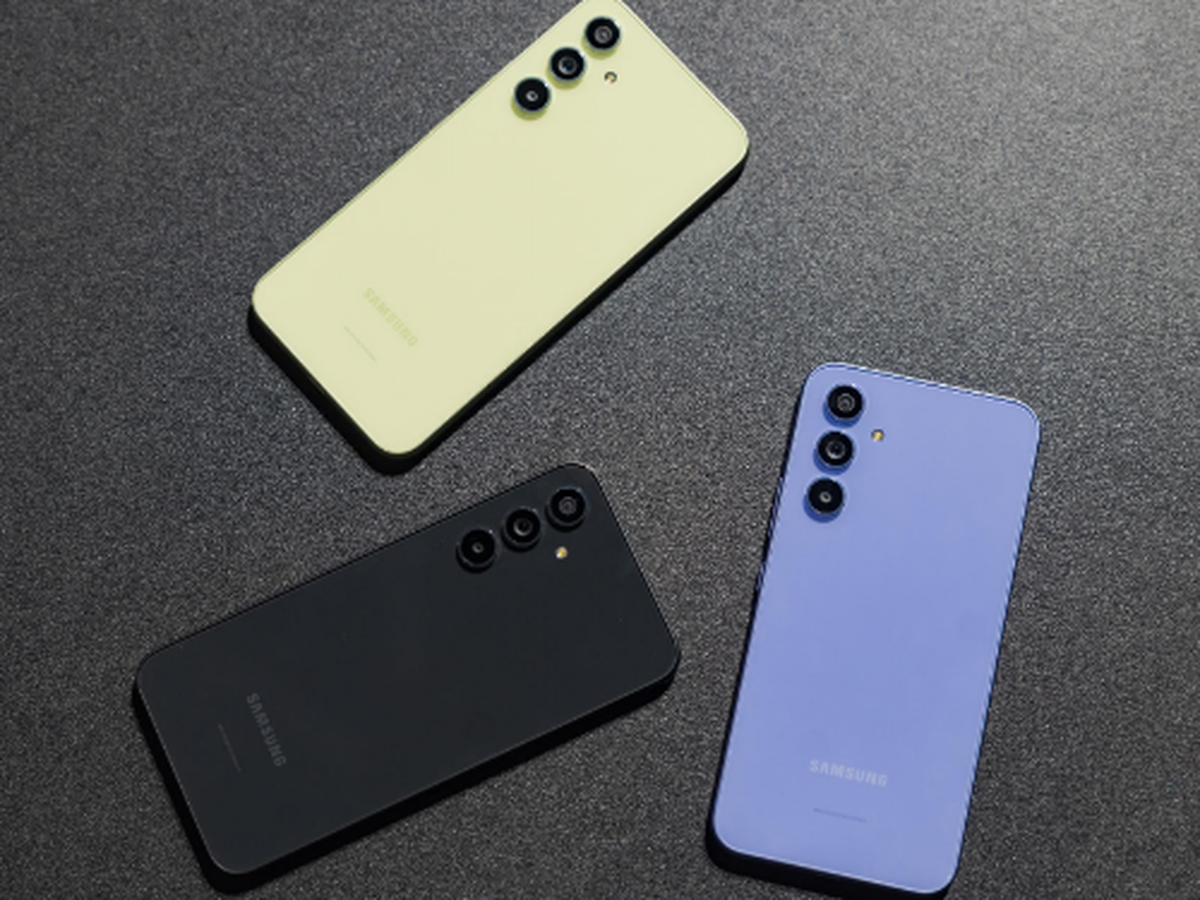 Speaking of phones that are "tailored" for the GenZ generation, it is necessary to mention the Samsung Galaxy A Series product line with a series of representative faces that have always won the trust of young people. Having such success is not only because these are smartphone models possessing many unique features, bringing outstanding new experiences, but more importantly, the spirit of listening, always understanding the same will. willing to accompany young people anytime, anywhere.
And this spirit is further reinforced even in the recent "Standing shoulder to shoulder challenge" event, when Samsung has brought to young people not only genuine "warriors" Samsung Galaxy A Series 2023. but also a series of exciting activities full of attraction.
The first impression when entering the event is the youthful, vibrant and energetic atmosphere. Inspired by the iconic letter "A" representing the product line, combined with the outstanding images of the game Lien Quan Mobile, the entire space is arranged in a sophisticated scientific manner, with separate experience area for each different purpose.
Among them, the game experience area "climbing rank A" is likened to a true arena, with trendy Samsung Galaxy A34 5Gs along with the game Lien Quan Mobile set up ready to put players in. battle at any time. There have been many gamers participating in the "challenge", along with the excitement of being accompanied by the new super product, creating an unprecedented exciting atmosphere.
Even experienced gamers like "forest god" Lai Bang or super gunner Red cannot ignore this unique interesting experience. Then, both have to admit that the ability to play games on this machine is "smooth". "The performance of this phone is very good, not much lag even with max setting. Also, I've played 4.5 games so far, but the device doesn't heat up much, doesn't cause discomfort. when playing games for as long as some other machines" – Lai Bang shared.
Besides, the photography experience area as well as other features of Samsung Galaxy A 2023 also received a lot of response from young people. Everyone has to admire the powerful light handling ability of the camera when shooting in dark conditions, along with the shimmer of portrait photos that remove the background that makes everyone excited.
And yet, the colors of the Samsung Galaxy A54 5G and Galaxy A34 5G are also considered very youthful, dynamic and trending. Not only that, but many people have taken these two machines as fashion accessories to pose for themselves unique photos, bringing laughter and excitement to heat up the vibrant atmosphere here.
Mr. Le Xuan Truong – Marketing Director of Samsung Vietnam Mobile Experience.
And finally, the central character has also appeared, the Samsung Galaxy A54 5g and Galaxy A34 5G duo. Speaking at the event, Mr. Le Xuan Truong – Marketing Director of Samsung Vietnam Mobile Experience Division shared: "GenZ needs a mobile phone that can be ready to accompany you anytime, anywhere. inspiring Samsung to create the new generation of Samsung Galaxy A Series, the comrades will always stand shoulder to shoulder with GenZ, weigh all challenges, conquer all obstacles, mark the best moments and promote all potential".
And indeed, the duo Samsung Galaxy A54 5G and Galaxy A34 5G can fully meet the spirit of "Standing shoulder to shoulder" with a series of outstanding features. These include the enhanced anti-shake feature VDIS combined with the new generation 50MP sensor with a larger size, AI-optimized for sharp night photography, worthy of the title of the leading creative warrior in the segment.
Along with that, the powerful Dimensity 1080 and Exynos 1280 processors, paired with 8G RAM, deliver leading performance, satisfying young people in all work, entertainment or gaming tasks. Not to mention the Super AMOLED FHD + 120Hz screen with 25% increased brightness, better eye protection, bringing a different vibrancy when playing action games and MOBA. Along with a 5000mAh battery, trendy 5G connectivity turns Samsung Galaxy A Series into true "warriors" who are always ready to accompany young people in every game.
Not stopping there, Samsung Galaxy A Series continues to write the dream journey for young people when officially combining with the game Lien Quan Mobile in the activities of Awesome Academy in the new season. Together with the trio of coaches Lai Bang, SGP Red and VGM Maris, the new Samsung Galaxy A Series will become companions in the journey of talent development, pursuit of passion and worthy of the title of gaming smartphone. Gen Z excellence.
Awesome Academy officially cooperates with the game Lien Quan Mobile.
Also at the event was a fiery showmatch between the two teams "shoulder to shoulder" and "weighing challenge" with the participation of guests and 3 coaches on Samsung Galaxy A34 5G and A54 5G. After intense combat, dramatic moments on stage, the convincing victory belonged to the "Weighing Challenge" team, bringing laughter and the ultimate gaming experience on this new Galaxy A duo.
Samsung Galaxy A54 5G with 3 color options: Brave Blue, Warrior Black, Elite Purple; The selling price for 128GB and 256GB versions is VND 10,490,000 and VND 11,490,000 respectively. Meanwhile, Samsung Galaxy A34 5G has 3 color options: Invincible Silver, Brave Blue, and Warrior Black, exclusively distributed at Mobile World with the price for 128GB and 256GB versions at VND 8,490,000 and VND 8,490,000 respectively. 9,490,000 VND.
Both devices are in the pre-order program from March 16 to March 31 with the offer of Buds2 headphones, 0% interest installment installment and 40% discount for Samsung Care+.Galaxy A14 LTE warranty package with Color options: Pearl White, Burgundy Red and Midnight Black have a suggested selling price for the 4/128GB version of VND 4,490,000 and VND 4,990,000 for 6/128GB. In the pre-order program, the device will be given a 15W charger, 0% interest installment installment and 40% warranty package.