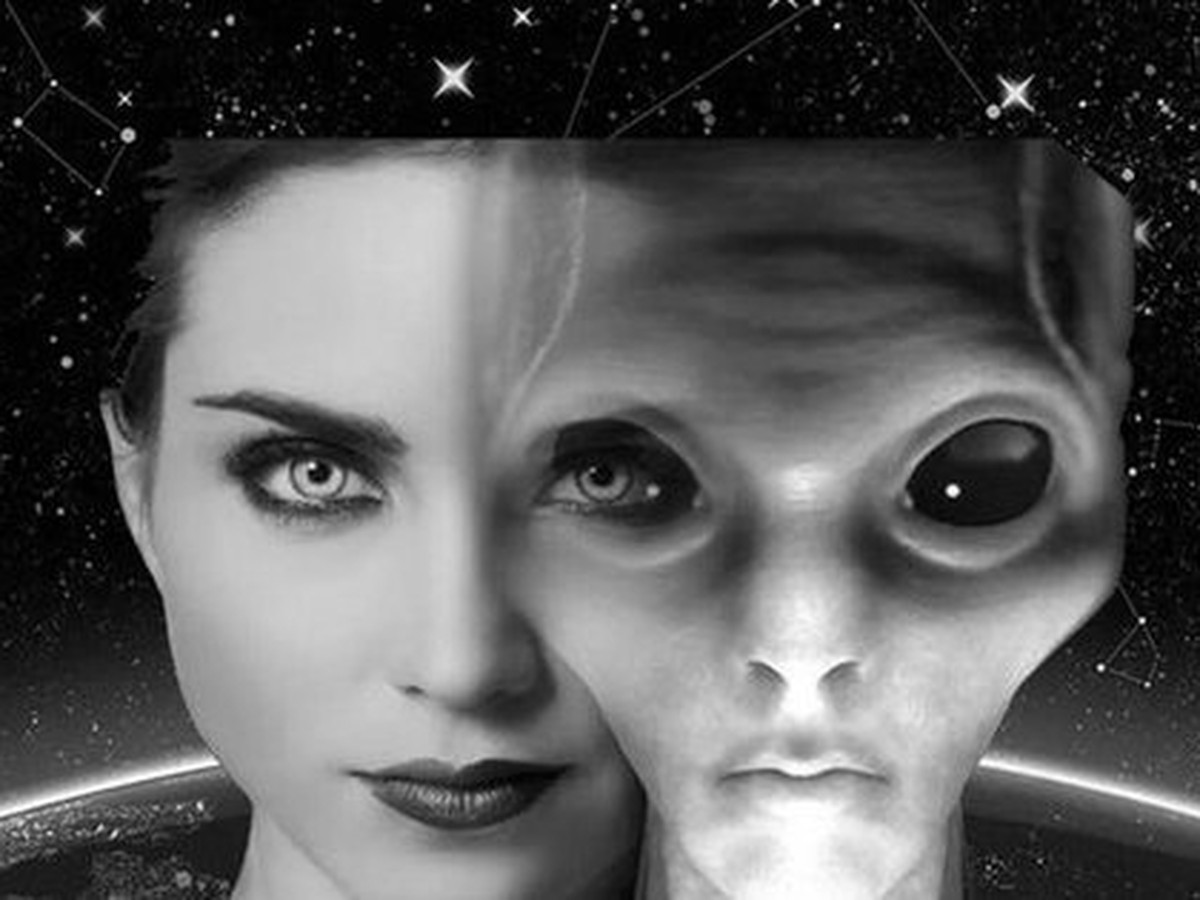 A theory that has long existed in the world of astronomy, once considered crazy and only found in science fiction movies, is increasingly proving its real point: Earth life came from space, traveling from space. arrived via "trains" of comets and asteroids when the earth was young.
Aliens may not be far away, but ourselves and all species? – Photo: WEELY WORLD NEWS
In recent years, more and more research has supported this strange hypothesis. More recently, in February 2022, work led by Dr. SAKrasnokutski from the astrophysics laboratory group of the Max Planck Institute for Astronomy and Friedrich Schiller University Jena (Jena, Germany) focused on peptides , which is a smaller version of a protein and is one of the basic building blocks needed for life to exist, to recreate a history 4 billion years ago.
According to Science Alert, they used a super-vacuum chamber with some substrates to simulate conditions in cosmic dust clouds, to show that amino ketene – a chemical precursor that makes up peptides – can be formed directly in this strange environment.
This study published in Nature Astronomy claims that 4 billion years ago, things that have been proven to be born from this cosmic "smelter" landed on Earth and seeded life.
Germs of life formed from ancient supernovas and then dropped on Earth by meteorites? – Photo: DISCOVER MAGAZINE
The material for this cosmic furnace must be an environment with diverse chemistry – something that did not exist in the early mess of the universe. The problem is solved by research published in The Astrophysical Journal in October 2022 by Japan, the US and Australia: These are supernovas from Star Population III.
Cluster III stars are the oldest group of stars in the universe, as observed by super telescopes "passing through space" into the world billions of years ago, the oldest more than 13 billion years old.
These stars, like modern stars, exploded into supernovas towards the end of their lives. It was they who "pumped" a bunch of elements into the poor early universe with only hydrogen, helium and a little lithium.
The final piece – what brought life to Earth – continues to be demonstrated by meteorites that have fallen to our world, bearing different levels of the so-called "building blocks of life".
A new breakthrough in this direction of research is also reached in 2022, in a study published in Nature Communications in April 2022. Of the three famous meteorites that fell on Murchison, Murray (Australia) and Lake Tagnish (Canada), scientists have found the most shocking thing: traces of DNA!
A piece of the famous Murchison meteorite – Photo: METEORITE TIMES MAGAZINE
The Sci-News newspaper quoted Dr. Yasuhiro Oba of Hokkaido University (Japan) as saying that they tried to find two nucleobases, purine and pyrimidine. These two types of organic molecules can be synthesized in extraterrestrial environments, so they hope to be able to identify them in these space rocks.
The results not only confirm the existence of these two nucleobases, but also a series of other nucleobases. Nucleobases are the "chemical building blocks" that make up the essential structure of life: DNA and RNA.
The team of scientists say that the discovery is not enough to be a direct statement that life on Earth – including us – came from some distant alien world, but has contributed to proving the How the basic structure of life in the universe could have been formed and how it came to Earth.