Thus, after many efforts, GAM Esports has finally completed their first goal at the World Final Playin round (CKTG) 2023. With the new format applied, it has been a long time since GAM new had the opportunity to return to the Kick-off round of an international level tournament of the League of Legends village. And in fact, their journey is not easy. GAM once fell to the bottom of disappointment when losing to LOUD and then ended their "tower climbing" journey with a victory over Team Whales in the "VCS derby" right at LoL Park.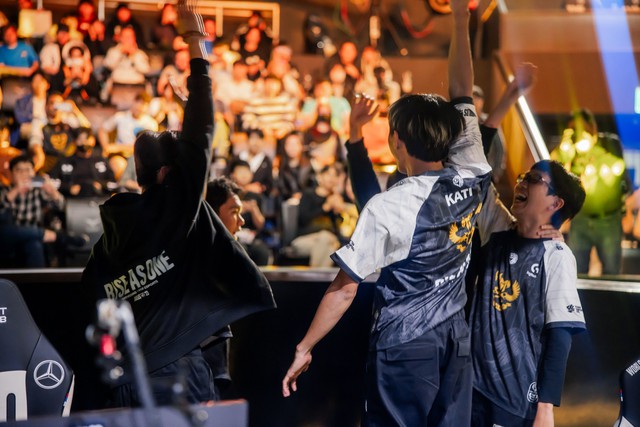 GAM accomplished its goal in the Start-up round very well
In particular, the fourth game can be seen as converging the characteristics of VCS when both representatives provided continuous, intense fighting throughout the game. However, there is one thing that surprises audiences who are not familiar with VCS's continuous combat rhythm: the soldier stats of both GAM and TW players are almost always equal or higher than the time. In particular, GAM's frequently "farmed" positions such as Kiaya, Kati or Slayder all have very good stats, even when they constantly have to lie down or get crushed.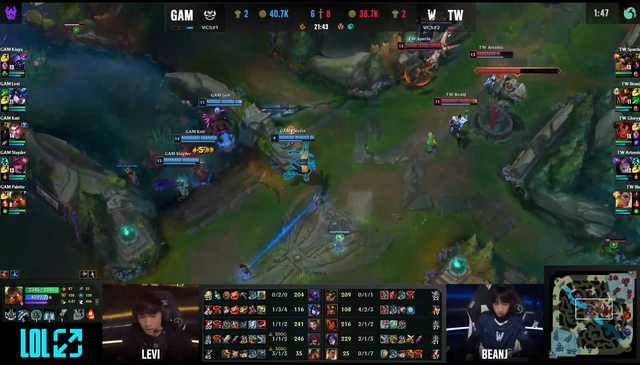 Whether fighting or lying down a lot, the main players still have very good soldier stats over time
The famous male streamer Caedrel himself was also surprised while co-streaming the match: "GAM kept fighting, and some people were defeated. But somehow they still had the same soldier stats as before. time. What happened? Are they Chovy?". Perhaps those who regularly follow League of Legends and professional tournaments know that Chovy is the player with the most effective wave clearing ability today. No matter what happens in the match, Chovy always ensures the highest number of minion stats in the match.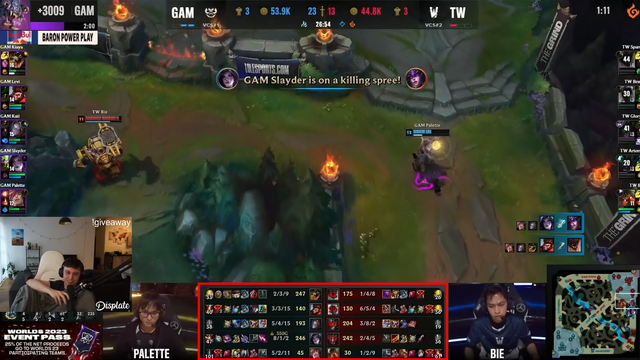 Male streamer Caedrel himself was also surprised and compared GAM "farm" players like Chovy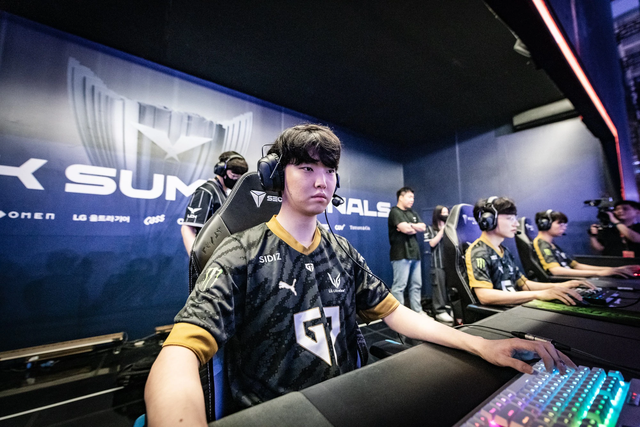 Chovy is one of the players with the best minion stats in League of Legends today
This shows that GAM not only fights well, but they also control the lane and macro very effectively, not letting any position be overwhelmed by the opponent. The players themselves also took advantage of every mistake and smallest gap that TW created to bring about favorable results. The victory for GAM was deserved, but TW was simply not as good as GAM in the confrontation.