As mentioned in the previous article, a famous female MC of Lien Quan Mobile is facing a series of "scandals". Accordingly, she fell into the center of discussion because she was accused of: "Not being truthful", "Taking advantage of famous players", "Slandering fans of a team", "Creating a clone account to cause war". "… This story arose after she participated in a program about MCs on television. Faced with waves of criticism, she is currently "missing" on platforms and "frozen" her social network accounts.
Not only that, in the post-match interview within the Winter 2023 Arena of Fame, this girl is also temporarily absent. The usual role she takes on is now arranged by the organizers for the commentator to perform online. This move from the publisher did not surprise the community. Certainly, this is only a temporary solution until there is official information from insiders.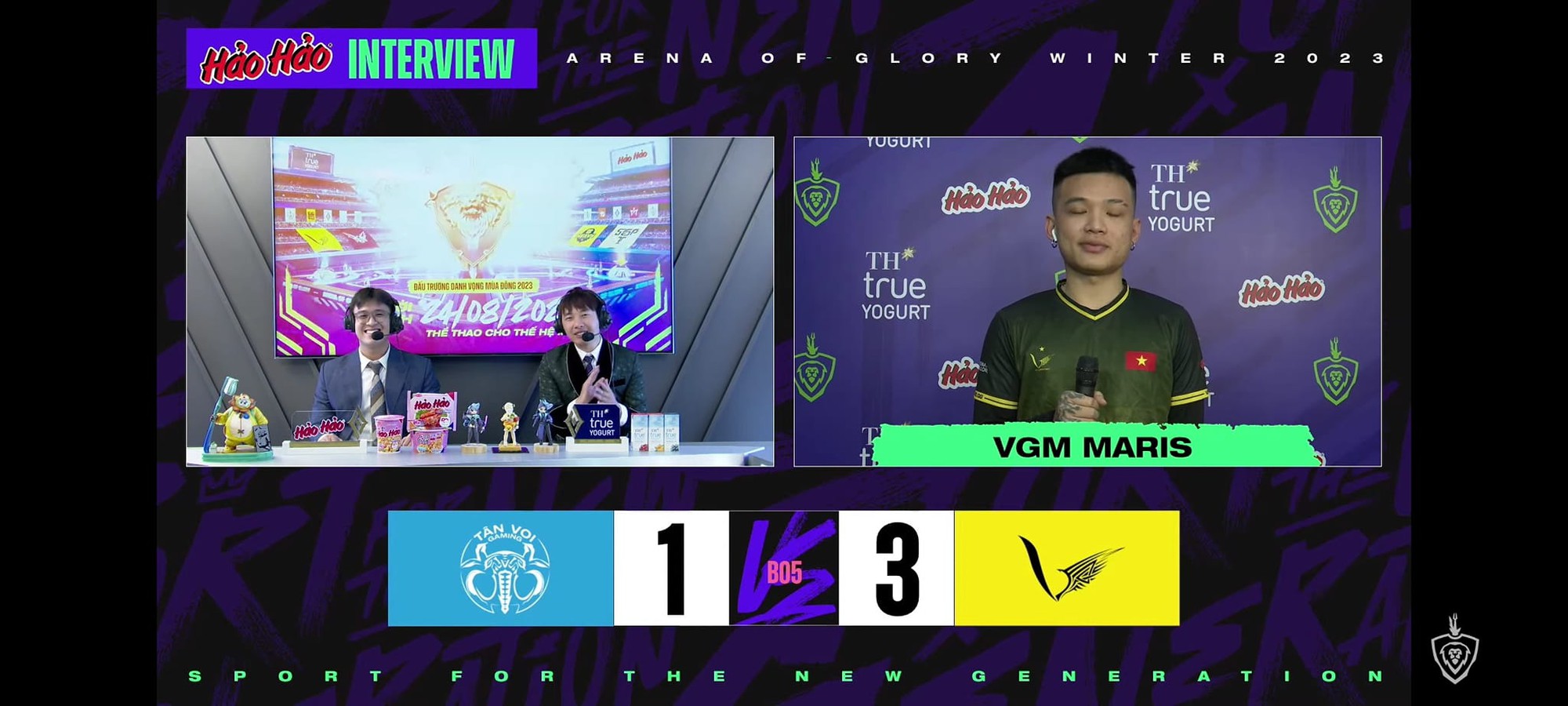 The incident was a personal "scandal" but had a major impact on reputation, confusing the work of the entire tournament. It's unclear what measures the organizers will take to save the "house chicken" or replace the female MC during this sensitive period.
For those who don't know, the female lead who is having a "transformation" is the MC who joined the gaming industry a year ago. She quickly asserted herself and became Lien Quan's charming mic. It's not difficult for many fans to recognize her. Her reputation even skyrocketed, especially after officially publicizing her love story with a famous player in the same field. This "scandal" will greatly affect the life and career of this female MC in the future.