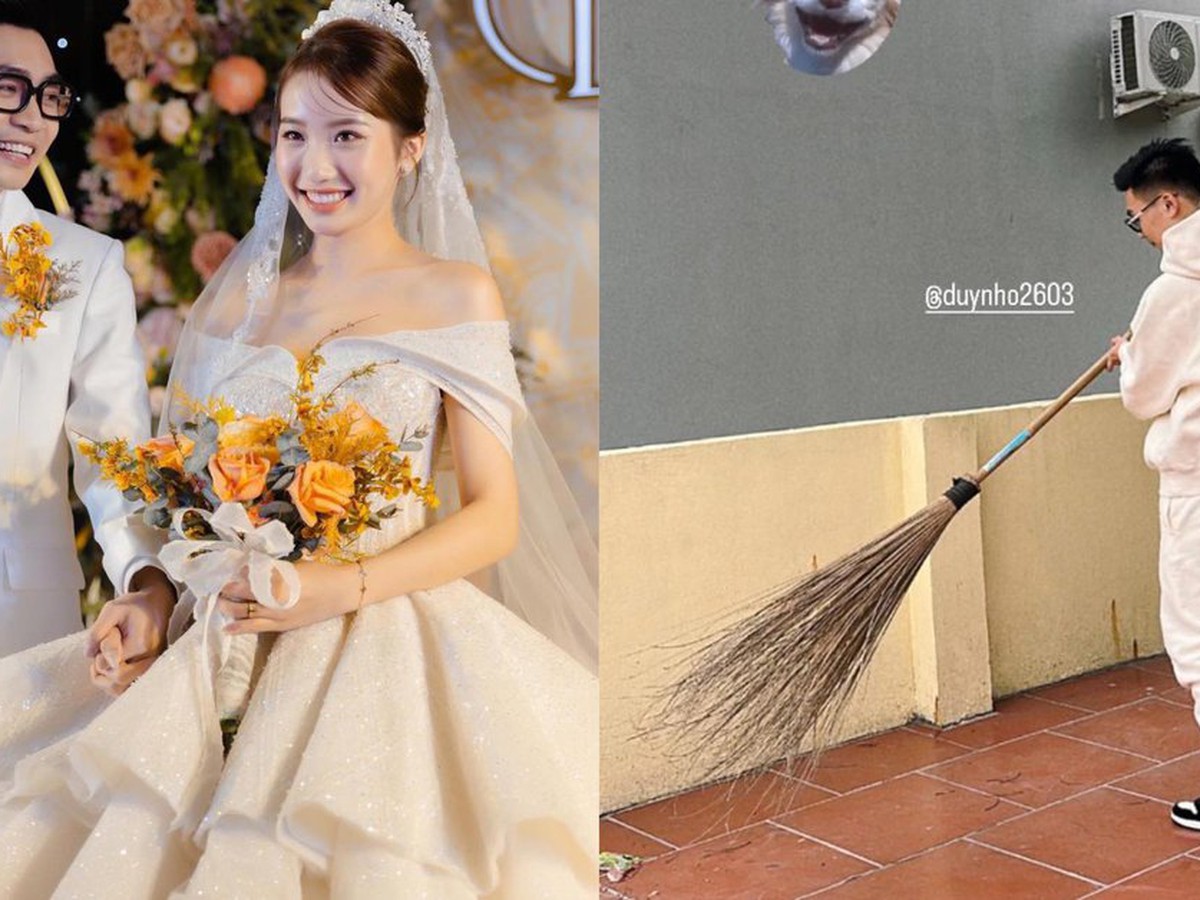 Last January, hot tiktoker Huyen 2k4 and Young Master Duy Nho Buddha officially returned to the same house in the blessing of many relatives, friends and fans. This year's Tet is also the first year that Duy Nho and Huyen 2k4 celebrate the new year together as husband and wife. This New Year, Duy Nho and his wife also went to Quang Ninh's hometown to celebrate Tet, where he looked like a grown man, the "exemplary groom" of the year when helping with household chores, holding a broom to sweep the yard very skillfully. . The husband sweeps the yard and the wife cooks, just like the model family that grandparents have always praised.
Duy Nho and Huyen 2k4 return to their hometown to celebrate Tet and help with housework – Source: FBNV
The simple image of Huyen 2k4 and Duy Nho made the audience excited because shedding the usual luxurious image, the couple returned to their hometown and also went to the kitchen to help, being very filial to their parents. In the name of being the new in-law, Duy Nho works so well, his parents-in-law must be very satisfied.
Happy couple celebrating Tet in Quang Ninh – Source: FBNV
The love story of Huyen 2k4 and Duy Nho had encountered many ups and downs before going to the last happy wedding. Many viewers also shared that, following Huyen 2k4 for a long time, they were happy to see her growing up day by day, having a loving husband. As for Duy Nho, although he is a man of few words, he has chosen to care by actions, as evidenced by the images of helping with housework in his wife's hometown. The couple's later married life will certainly receive more attention from the loving audience.
In January 2022, the couple held a happy wedding – Source: FBNV