In the match on the afternoon of July 22 in the VCS group stage, GAM Esports had a confrontation with Team Flash. In VCS Sunset 2023, TF can be said to be a "crystal" of GAM. Because, this team can play weakly against names much weaker than the defending champion VCS, but in the first leg, it was they who destroyed Levi and his teammates convincingly.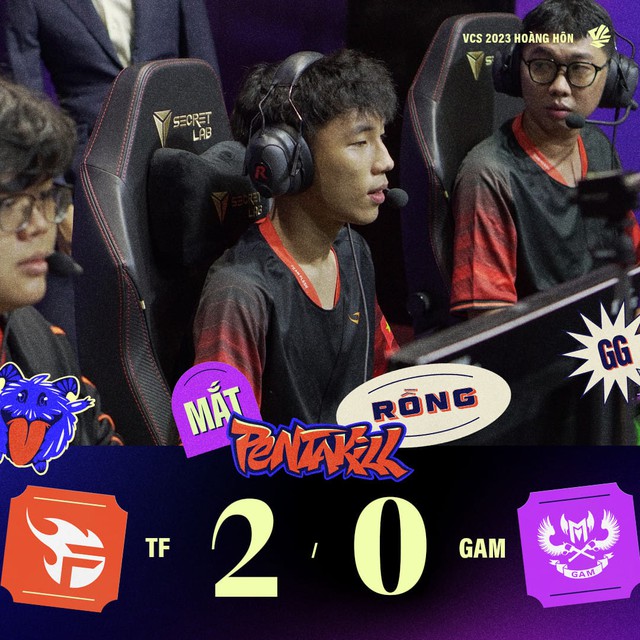 TF destroyed GAM in the first leg
And almost, the first leg result could have been repeated without the superstar moment of Slayder, Kati or the confusing errors of the TF players. Especially in the decisive game when TF can be said to be "self-defeating" when he throws away all his advantages. Jane with a lot of kills was captured again and again and then GAM regained the position and won the final victory.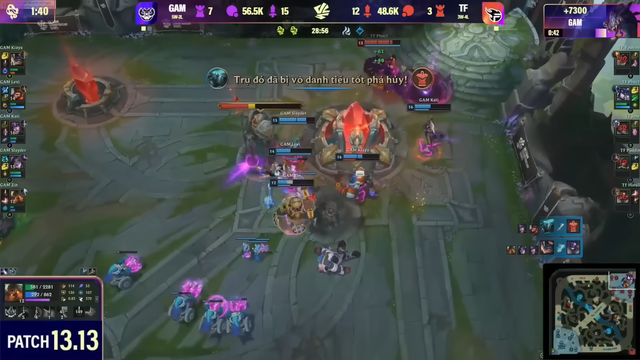 But GAM successfully avenged in the second leg
However, it can be said that both teams gave an unconvincing match. GAM only really played best in Slayder's Pentakill situation as well as keeping the gap with TF not too high throughout the early and mid game. But GAM players like Kati, Zin or Levi himself also made many mistakes. And according to some, GAM won simply because at the decisive moment, they made fewer mistakes than TF.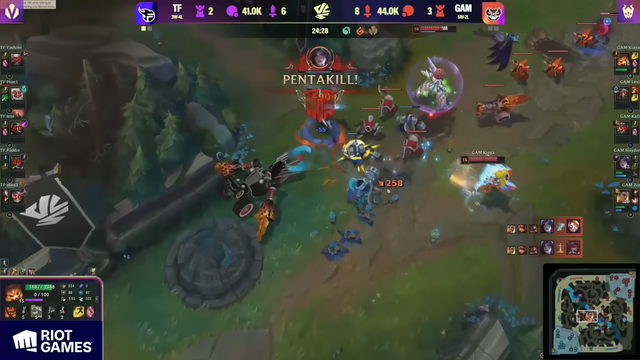 Slayder's "sad" moment
In addition, another factor was also mentioned by VCS fans: GAM (again) won thanks to the opponent's "self-destruction". This is considered one of the reasons why GAM, despite its unbeaten record at VCS Breaking Dawn 2023, played unconvincingly at MSI 2023. Some viewers even commented directly: "If GAM or VCS representatives keep winning thanks to the opponent's mistakes, it is not strange to lose another wildcard in the World Finals."
Some comments are even more negative, saying that this match both teams beat no different from "puzzle you". The players made very basic mistakes and didn't even make them once during all 3 games.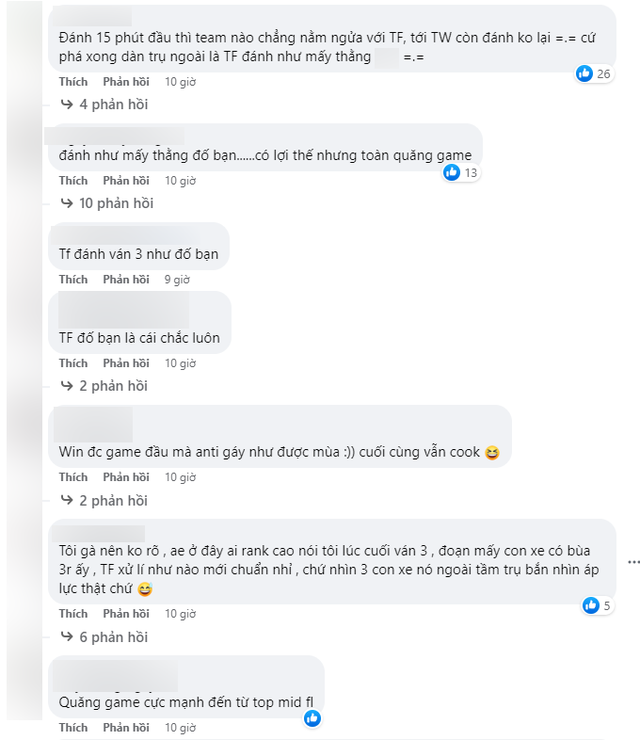 Audience reaction after watching the match between the two teams
Of course, these are just opinions from a part of the audience. But it cannot be denied: GAM has not really created peace of mind as well as trust from fans. However, the yellow-black team has successfully avenged TF and is gradually regaining the image of a champion. And certainly, the players will have to work harder and harder to get better results than in previous international tournaments.