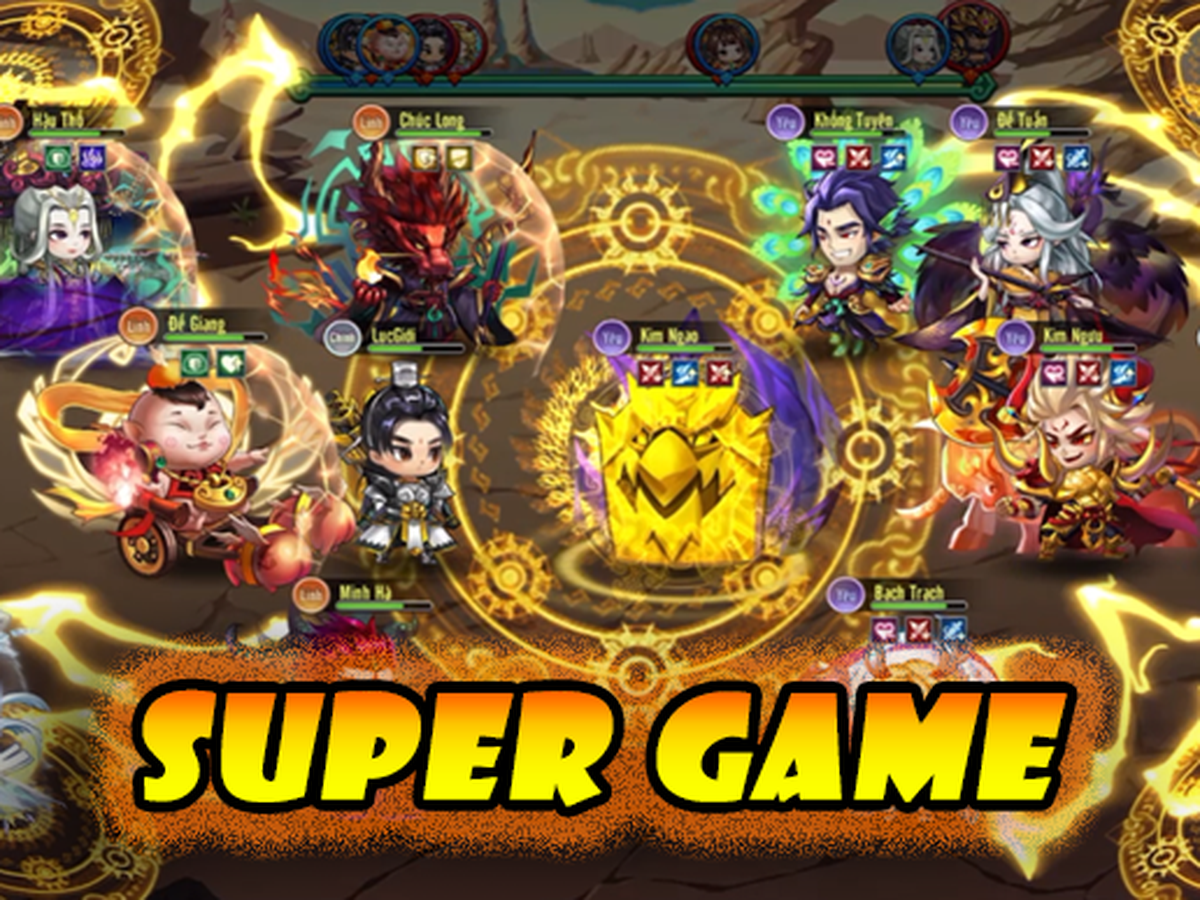 In the context of the general game of the theme Three Kingdoms and Kim Dung is still being released massively, Luc Gioi Phong Than is like a strange color that brightens up the whole picture of the game village. With trending Tiny style graphics, attractive oriental mythological themes and flashy skill designs, Luc Gioi Phong Than is one of the most popular products in many game markets around the world. – before coming to Vietnam.
Luc Gioi Phong Than depicts the chaotic climax of the six worlds, with no distinction between good and evil. Gamers will play the role of becoming a hero to release the seal, recruit the strongest Primordial Gods to fight, and together re-establish the order of yin and yang. The whole childhood reading stories, watching movies are here, with all the names of heaven and earth, people and ghosts are scared to hear.
These Primordial Spirits are designed in a cute, bright and colorful Tini style. Scenes in the game are like animated movies, bringing you into a fanciful world based on myths and legends of the East.
In addition, advanced graphics technology also turns each match into a stage showing skills, eye-catching effects, and epic cutscenes. With rich plot settings, overcoming the generals can help gamers discover the source, learn the story behind each champion.
Confronting forces always need more tactics than people. Luc Gioi Phong Than brings 22 sets of magical transformations for players to flexibly use. Each game is divided according to different qualities, no match is the same.
Besides building a squad, players are also entertained with the unique SSS general hunting minigame. Not stopping there, the everywhere comedy game Luc Gioi Phong Than also opens a life of farming, taking care of Gia Vien both happily and helping players enrich resources.
The offer is also one of the bright spots of Luc Gioi Phong Than: Option SS generals to start the journey, give 1500 Soul Gems, 100,000 Gold, log in on the first day to receive 150 tickets, log in every day to receive 80 Thousands of gold, 20 pieces of Mythical generals…
Not to mention, each conquest milestone will always be well paid, sometimes with a series of powerful SS generals. Luc Gioi Phong Than owns a bustling sub-system, rich in types and requires different ways to overcome, rich rewards, easy to find materials.
Combining many types of gameplay in an attractive way, Luc Gioi Phong Than is being eagerly awaited by the community. No need to wait too long, the game will officially launch on February 8, 2023.
Link to pre-download: https://lucgioiphongthan.onelink.me/ppyU/phongthan