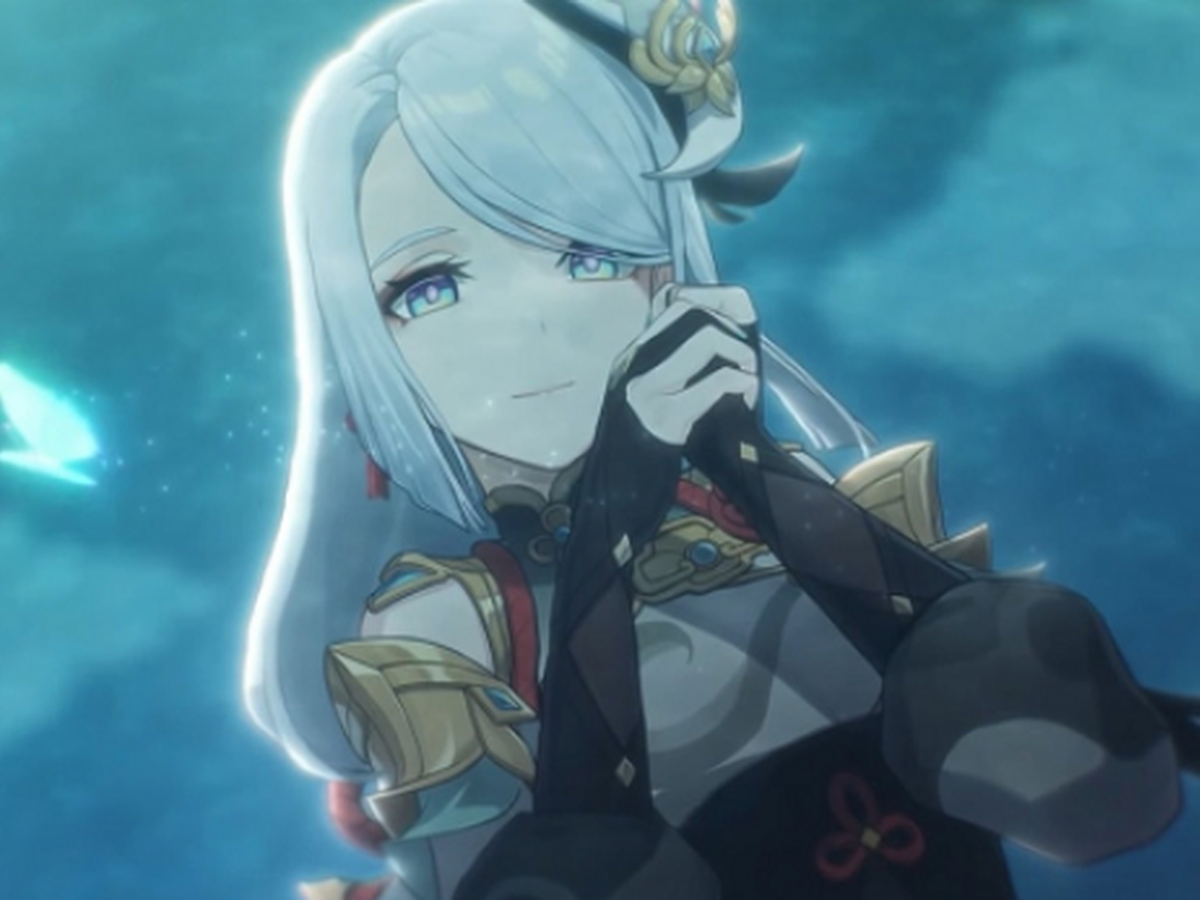 1. Kaeya
Kaeya is a 4-star character that is free to play at the beginning of the game. However, he has many mysteries, from his nature, character, purpose and past. Everything is shrouded in mystery and has not been revealed much.
At the beginning of the game, Kaeya has a simple storyline for the player to grasp and get to know him. However, everything is not very revealing. Instead, Kaeya tricks the traveler that the Taoist Order is eavesdropping, and in the end Kaeya promises not to deceive them again. That's all about Kaeya, nothing more in the plot.
2. Lisa
Similar to Kaeya, Lisa is another 4-star character that the player is free to play from the beginning of the game. She is currently the librarian at the library of the Xifeng Knights. Lisa's personal story mainly tells about her daily life as a librarian, the rest has not been revealed.
In the captions of Lisa's profile, she is revealed to be the best witch to have attended Sumeru Academy for the past 200 years. However, Lisa's strength has not been shown much. Hopefully in the future, the librarian will officially be in the plot of the land of Mondstadt.
3. Qiqi
Qiqi is one of the 5 characters that appear at the beginning of the game, alongside Keqing, Mona, Jean and Diluc. However, this girl has yet to receive her own storyline. This makes many fans quite disappointed, because they are very curious about how sad and unique Qiqi's back story is.
After accidentally infiltrating a fairy's residence, Qiqi is severely injured. This sage couldn't bear to let a child like Qiqi die, and she was brought back as a zombie. Qiqi also has an interesting relationship with Hu Tao – the main line of Vong Sinh Duong. Hu Tao believes that when Qiqi is no longer alive, he should go to eternity and be buried. How interesting would it be if everything was actually set up in the plot?
4. Hu Tao
Hu Tao – the main lane of Vang Sinh Duong is one of the most prominent characters of Genshin Impact. Even this girl is often used as a character to promote the game. However, Hu Tao does not appear too much and makes fans unhappy about it.
Hu Tao appeared later in the game as a 5-star character, so she had her own backstory. In other events such as the New Year of the Lighthouse, Hu Tao only contributed a few parts but did not have too many contributions in the main plot. Many fans hope that Vang Sinh Duong's main street will have more acting ground in this main story.
5. Shenhe
Shenhe was originally a human born into an exorcist family, but she was raised by Luu Van Ta Phong Chan Quan. Later, 'Tien Co' also took her as a disciple after an incident in her childhood.
At first, Shenhe lived a happy life from a young age until her father offered a sacrifice to the evil spirit to revive his wife. After trying to defeat the remnants of the evil spirit to save herself and it left a mental scar, she considers herself to be a 'cursed' child. To combat this, the elf decided to bind her soul with the Red Rope, rendering her lifeless.
It can be said that the biography alone makes Shenhe a character with depth. However, until now, Shenhe still has no land to act in the main plot. Shenhe only appears in a limited number of events and nothing more.