Peer pressure, fear of missing out, busy work… are all "feelings" that are easy to encounter, causing young people to sometimes get swept up in the hustle and bustle of life. Each person has a choice to "balance" life. With Tran Thi Kim Ut (born in 1999, living in Quang Nam) – the owner of the Ut channel returning to her garden, she decided to leave the city to return to her hometown, even though after graduating she found a job in the right industry, with a living wage.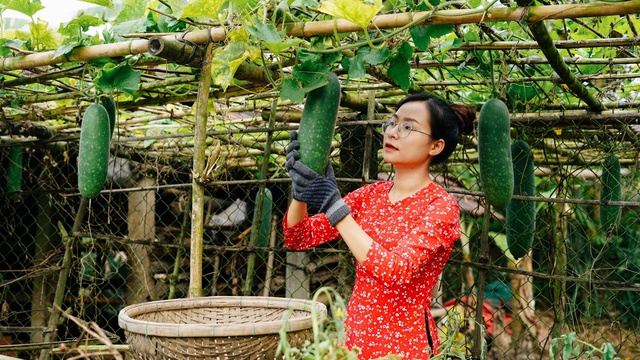 Kim Ut started posting his first videos about life in his hometown in December 2022. After half a year has passed, Ut's channel has nearly 560k followers and nearly 8 million likes. This achievement is achieved thanks to the simple, cute but equally well-mannered video making style with peaceful scenes, delicious food…
A meal with vegetables in Ut's garden
From the vegetable garden on the balcony of the motel room to the immense garden in the countryside
At the end of 2020, Kim Ut graduated from the Faculty of Journalism, University of Social Sciences and Humanities – Vietnam National University, Ho Chi Minh City. She does the right job with a salary of about 10 million / month.
After 2 years of working as a journalist, Kim Ut finds himself becoming more and more mature, learning many useful skills. However, in her heart, many times she feels that she is not really burned with her work. This made Ut pause and think for a long time before deciding to take a break from work, giving himself the opportunity to find and experience a certain challenge to renew himself.
And the challenge that Kim Ut sets for himself is to return to his hometown to live. At the same time, she also orients herself to both stay in her hometown and generate income from creating content on social networking platforms.
"I like the peace and quiet in the countryside, I like cooking, harvesting, gardening, etc. While in Ho Chi Minh City at that time, after every day after work, I went back to the stuffy motel room. I also try to make a small vegetable garden on the balcony, growing all kinds of spinach, laksa leaves, cinnamon, onions… It's my joy after every day, nurturing my dream to make a beautiful garden in the future. countryside".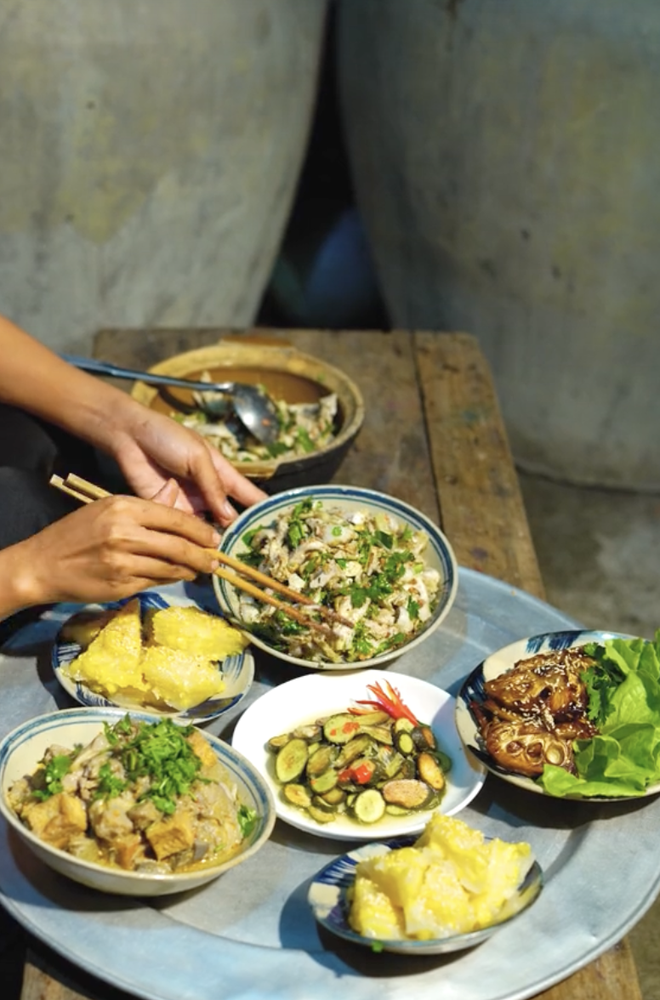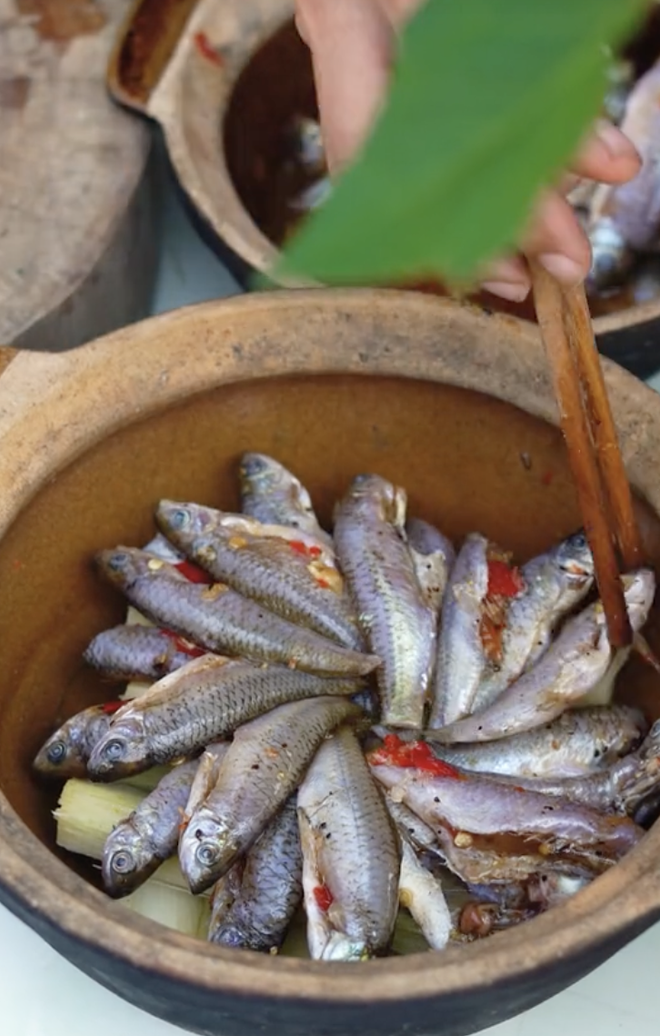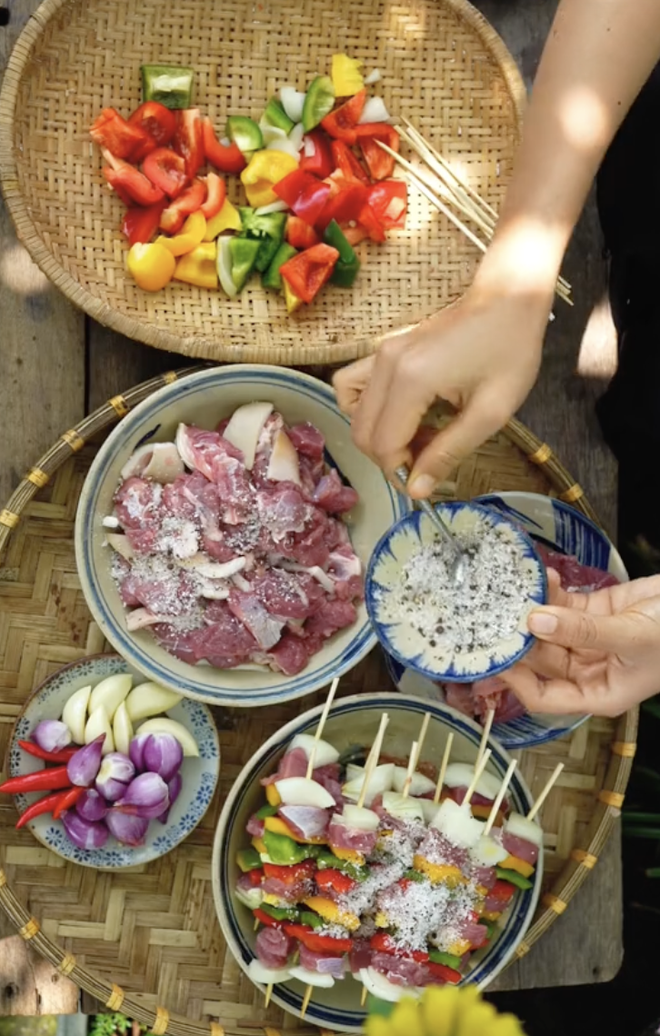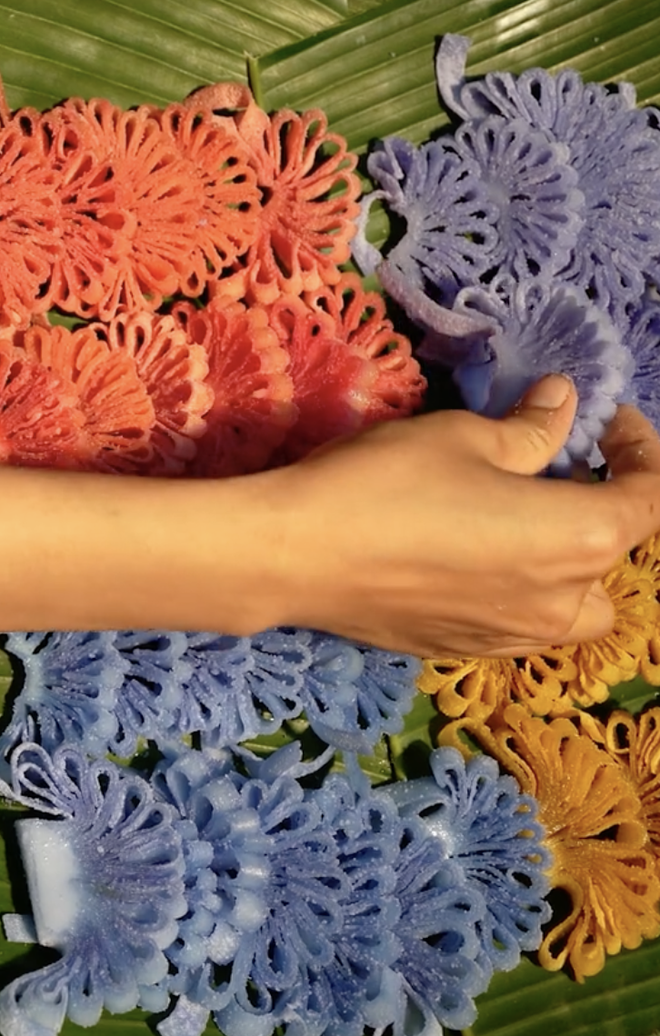 The ingredients for Ut's delicious dishes are mostly from growers and breeders
Before going home, Kim Ut did not prepare too much: "Back then, my income was 10 million/month, so I didn't have much to spare, when I decided to 'go to the garden', I only had a few million in my hand. But I am young, unmarried, so the decision was made quickly.
There was something to eat at home, the family grew a lot of vegetables, chickens and ducks in the garden, they laid eggs and couldn't eat all of them to sell, so I didn't need any capital. Besides, I also have the support of my brothers and sisters, taking on a few freelance jobs to have little income to live on. But these are just my case, but for those of you who don't have land available, do everything from zero, I think it needs a lot of capital."
"Isn't it better to go to work with an air conditioner? Why come back and work hard in the sun?"
Born and raised in the countryside, in a family that used to work in the field, when returning home, Kim Ut felt that everything was very normal and familiar. However, she could not avoid questions from neighbors and people around:
"Some aunts and uncles also ask, 'Isn't it better to go to college for 4 years, to work in an air conditioner? Why are you working hard in the sun?'. But I am happy with my decision because each journey and stage has its own value. And most importantly, I'm happy with the work I'm doing, and my family is also very supportive of my decision."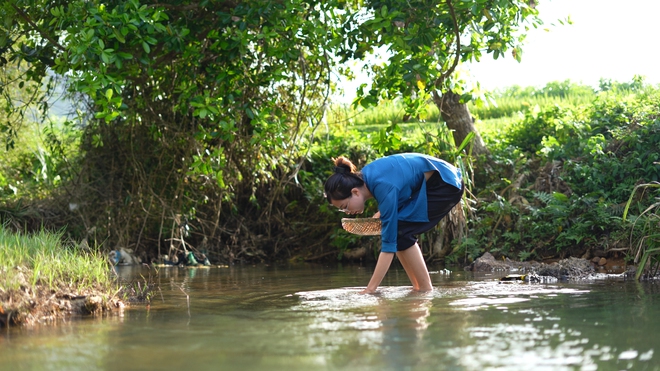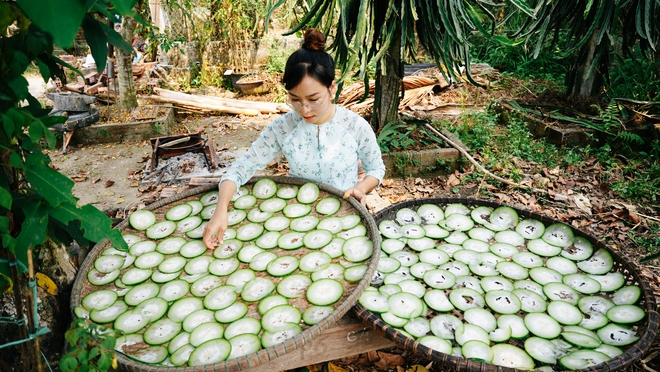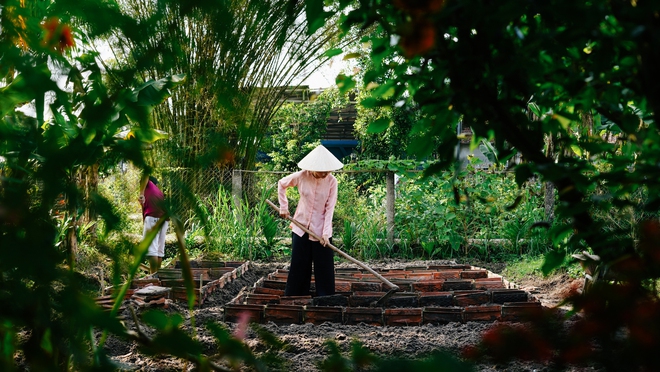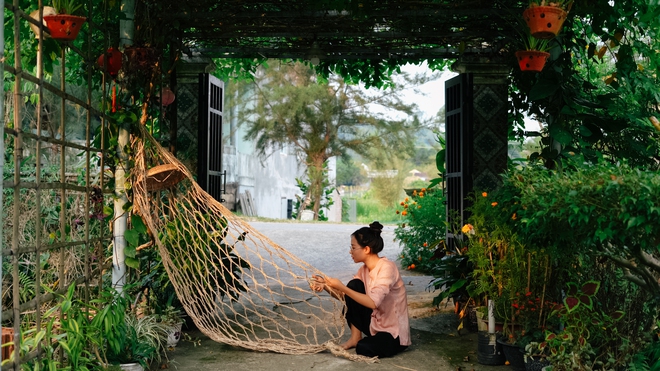 Since coming home, Ut is happy every day
On the contrary, after returning to his hometown, Ut sometimes clings to the city. Those are close friends, before it only took an hour to meet, but now they have to choose a special occasion. Those are the favorite dishes at some familiar shops, sometimes I want to eat so much but now I can't wait.
"Once in a while, I still go to the city to play. Moreover, now that the internet and traffic are very developed, you just need to book a ticket and come quickly wherever you want to go. I feel that living in the countryside or the street is not much of a distance, the important thing is to choose where to suit your work and interests."
Going back to the countryside to work in the fields is not an easy thing, especially for people who are not used to manual labor. But with Kim Ut, from the time she left town to return to her hometown, she has never had a single moment of boredom or fatigue.
"My daily life is now more like a villager, the only difference is that I sleep a little later at night. In the morning, I still get up early to do the things I planned from the previous night, day after day, so I don't have time to think much. Perhaps because this is what I like, I keep doing it, not only not bored but also happy," she confided.
However, Ut cannot avoid difficulties when doing some heavy work. "I accidentally hit a tree, cut a scratched branch, fall down a tree, … but I don't mind this."
Breaking hands, falling trees, … is a common occurrence of Ut since returning home
In terms of living expenses, Ut's channel also receives advertising contracts, so she has a good income to live in the countryside. In addition, expenses are also greatly reduced after returning home, including expenses for girls such as clothes and cosmetics: "Due to filming a video, now I only wear my grandmother's shirt and don't buy anything. much. Since I was a child, I also rarely shopped, so it didn't change much. As for cosmetics, I still use to keep my skin, sunscreen. I'm also a girl, I also want to keep it to myself."
"Overall, I see the garden as a difficult decision and not as easy as the pictures and videos shared on forums, leaving the city to go home. If you are not knowledgeable about agriculture, giving up the habits of the street, starting from scratch in the previously unknown will be very difficult, not rosy. But I also think talking a lot is not as good as shaking hands, only trying will you know what you need, can do it or not, and is suitable" – Kim Ut concluded.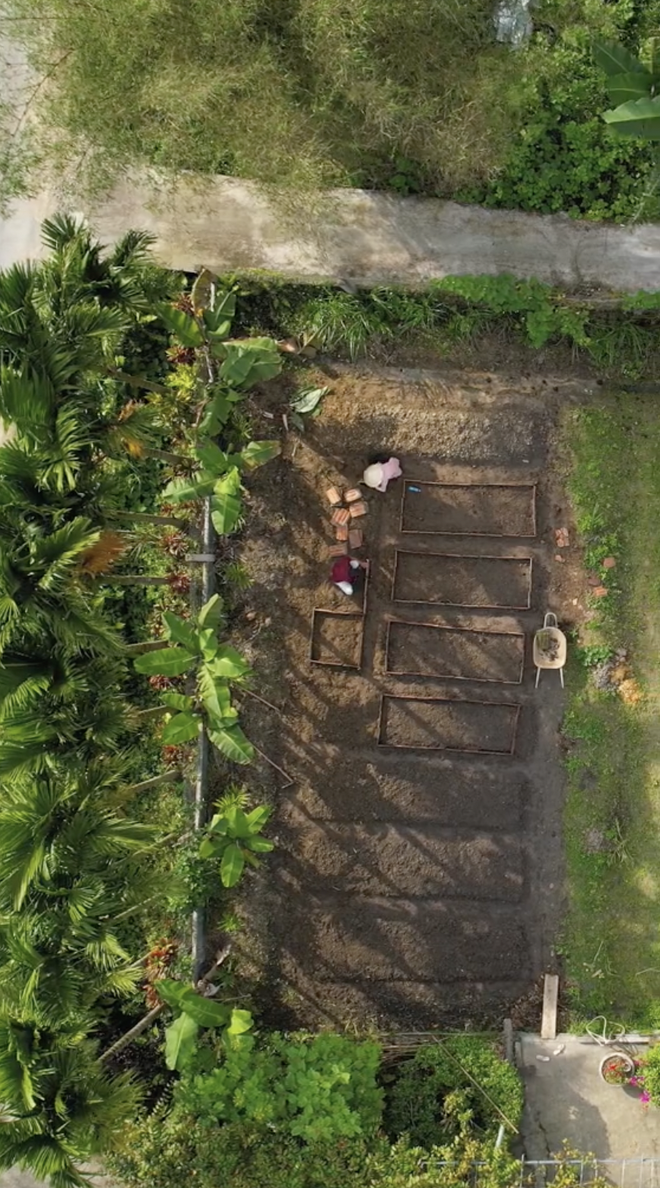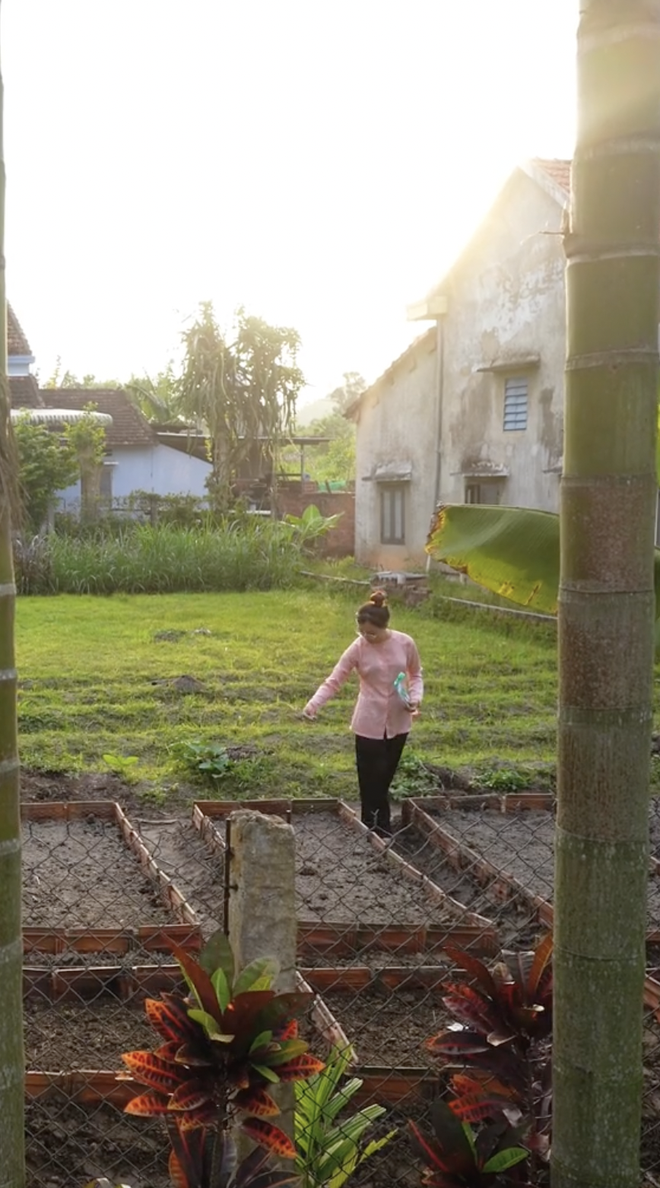 Ut's garden at the beginning of sowing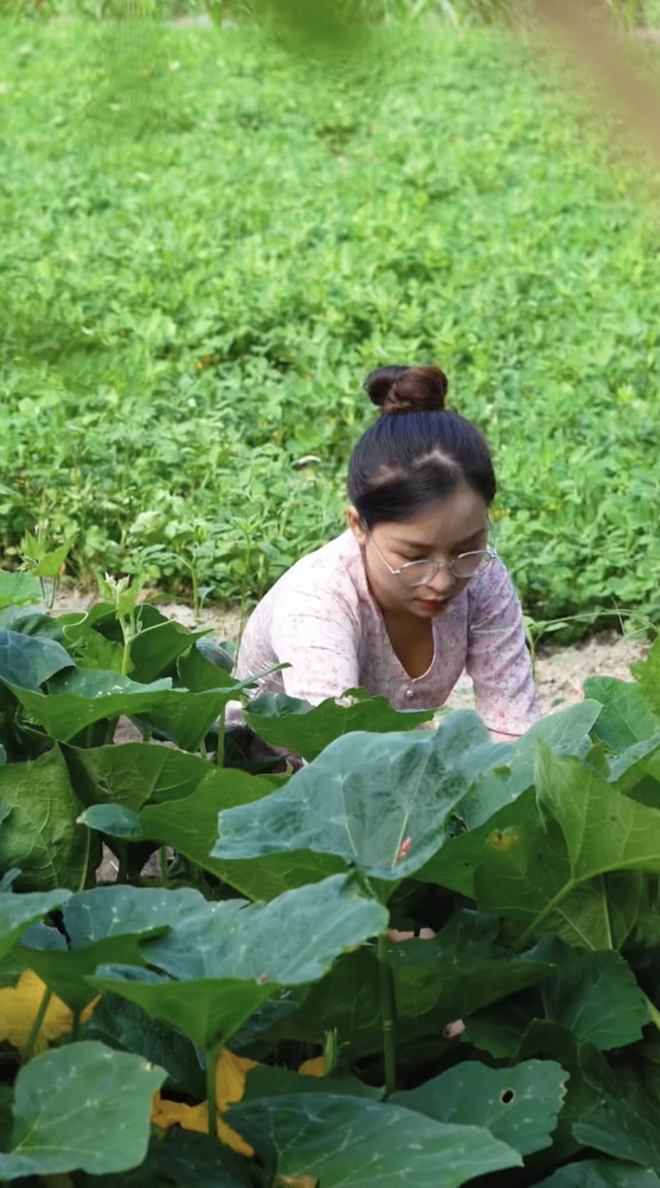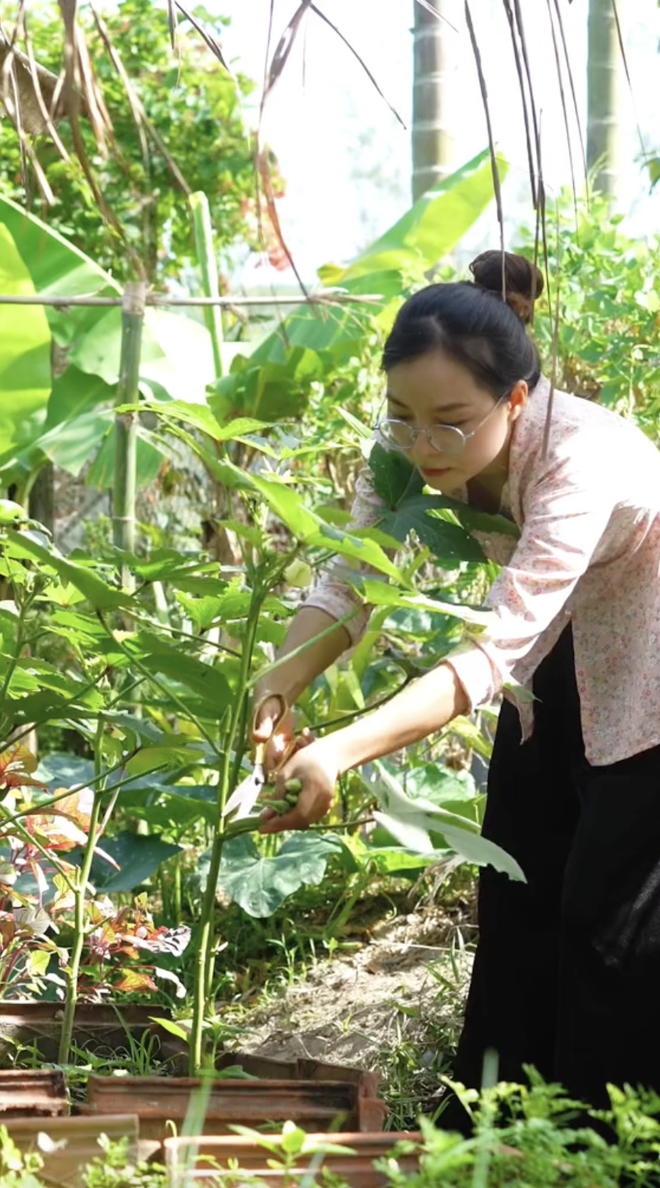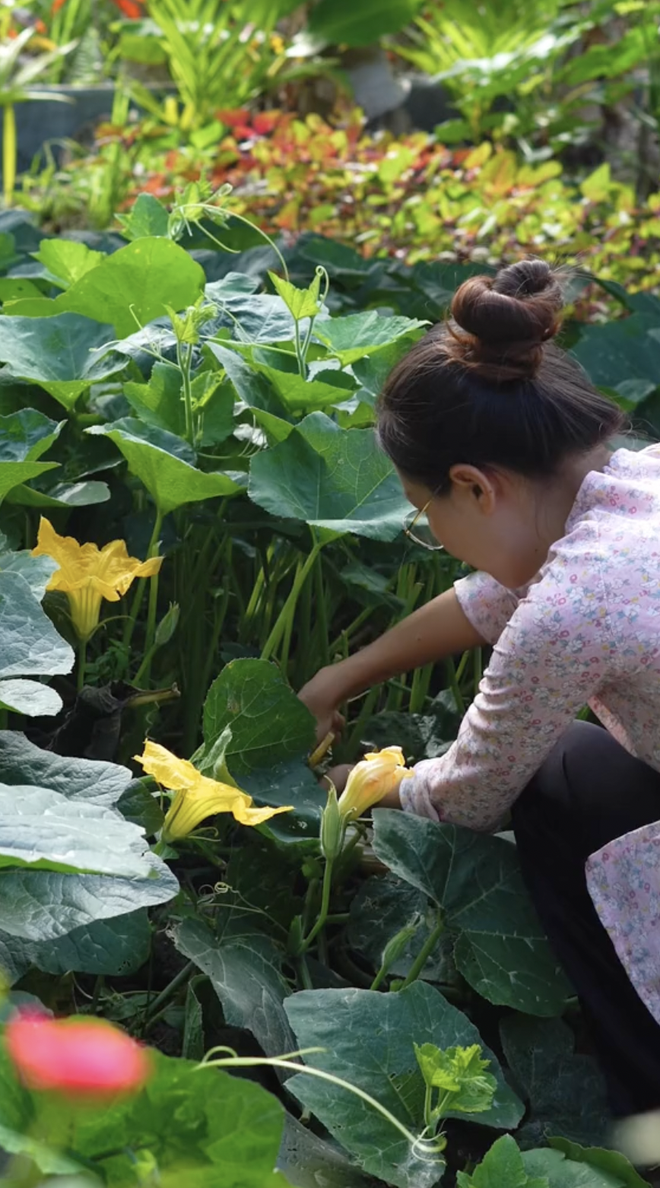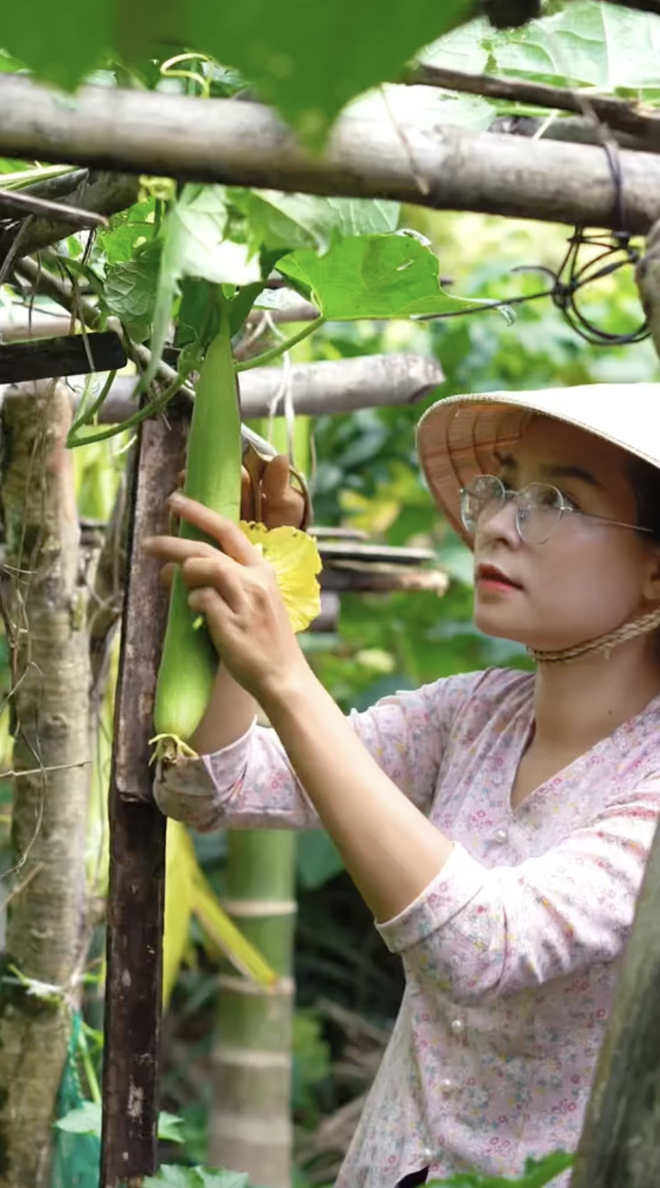 Now full of vegetables