Caryn Marjorie is a 23-year-old influencer with 1.8 million followers on Snapchat, 36 million monthly views, 216,000 followers on Instagram and 750,000 subscribers on YouTube. .
Caryn often does vlogs on beauty and fashion topics, and records her personal life on social networks. She has collaborated with top brands such as Neutrogena, Sephora and Ulta Beauty.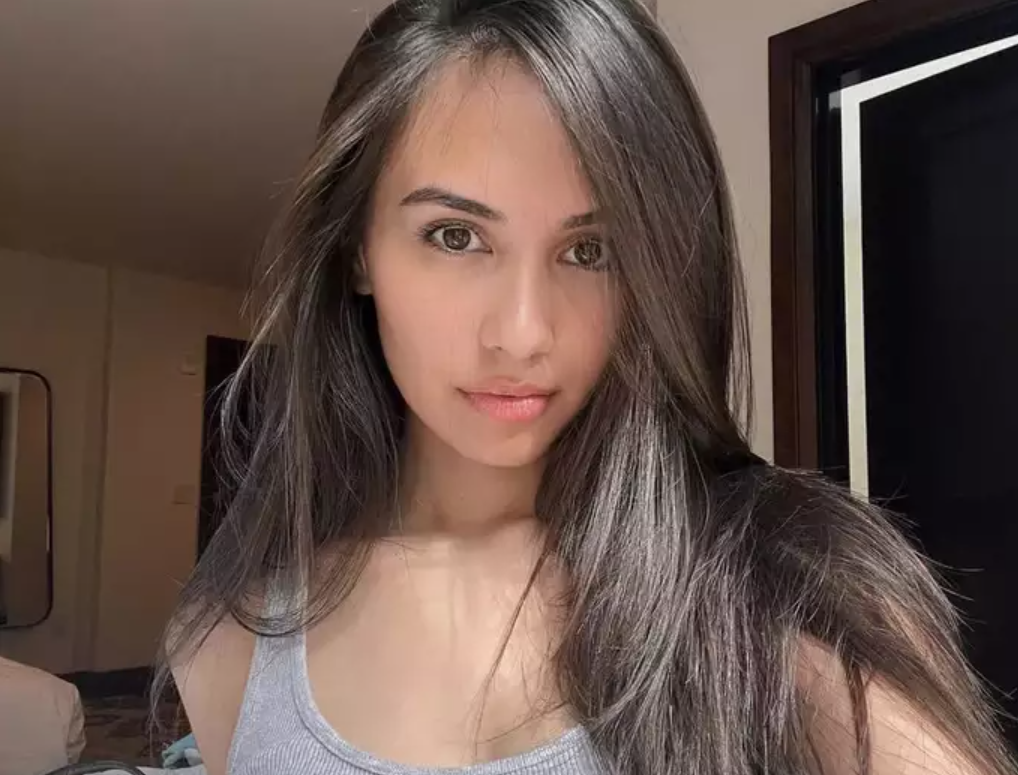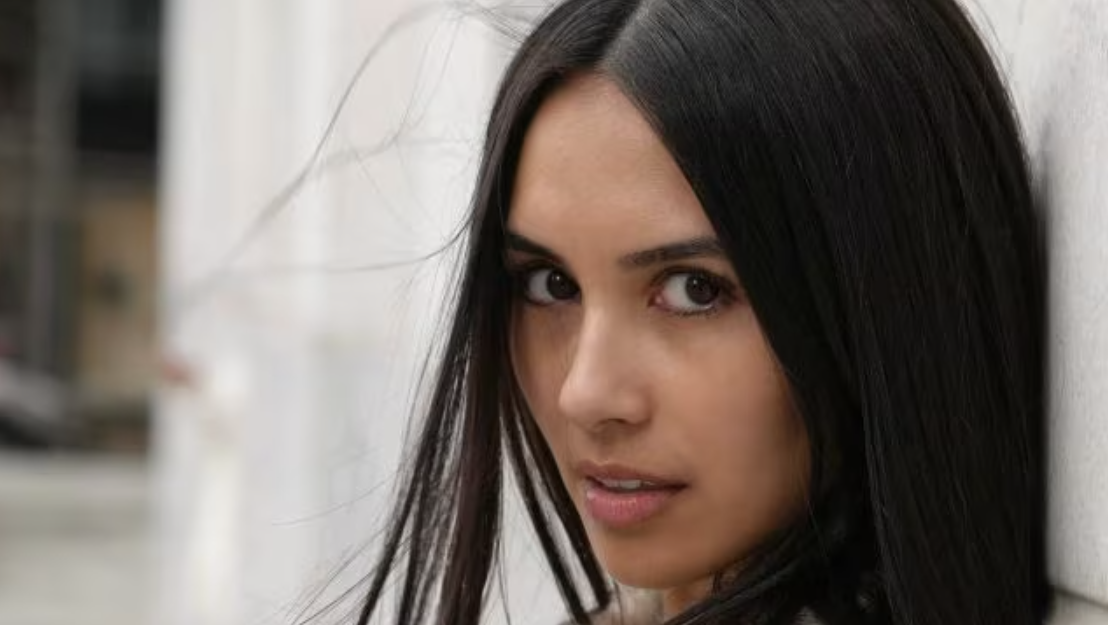 The most special thing about Caryn is that she "cloned" herself to be a girlfriend with 1,000 people.
Caryn created her own AI chatbot, named CarynAI. This chatbot is integrated with Caryn's personality, voice, and views, and can talk about topics of love and life. About 1,000 guys have used the CarynAI chatbot to talk about love and express their intimate feelings with CarynAI. Many people joke that this girl has 1,000 boyfriends, but has never met any.
CarynAI not only does a good job of "virtual girlfriend", but also makes money. To chat with CarynAI, each user has to pay $1/min. When launched as a test, this chatbot brought the owner $ 71,610 (VND 1.6 billion), so Caryn launched the official version on May 16. According to her, the finished CarynAI can bring in 5 million dollars (117 billion VND) per month.
The process of creating CarynAI
According to the website CarynAI, the design and coding of the chatbot's language and personality takes about 2,000 hours. The voice, personality and behavior of the chatbot is unique, unlike any virtual assistant or AI chatbot currently on the market.
As Firstpost describes it, interacting with CarynAI "feels like you're talking face-to-face" with Caryn. This Caryn doesn't even go to sleep but can talk to you at any time.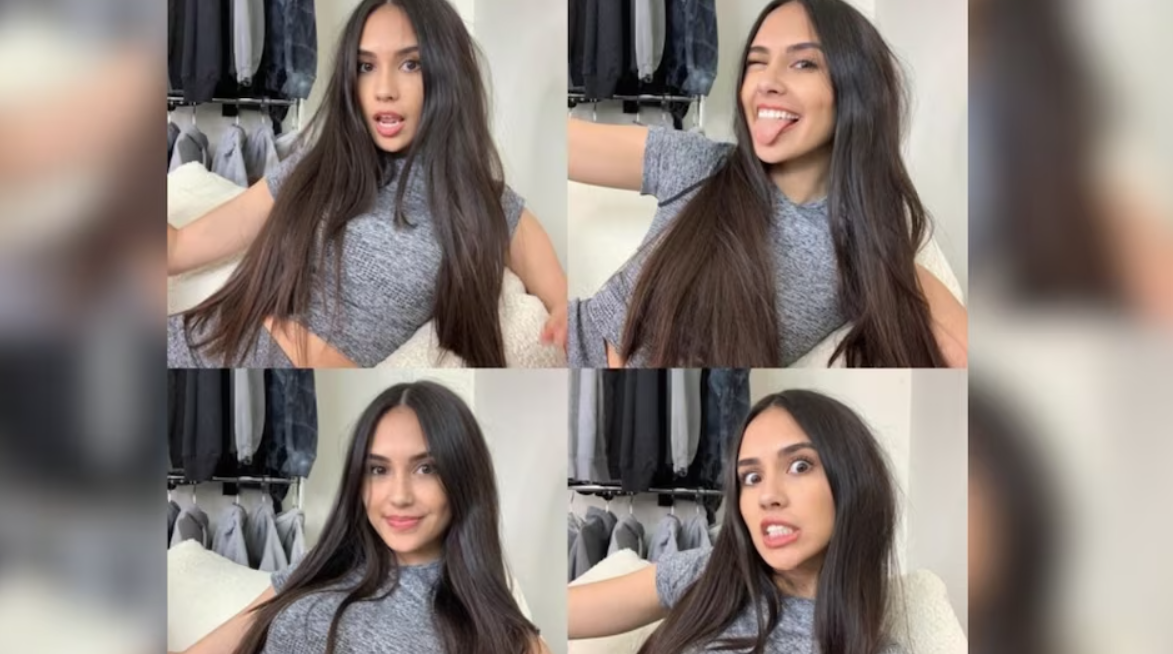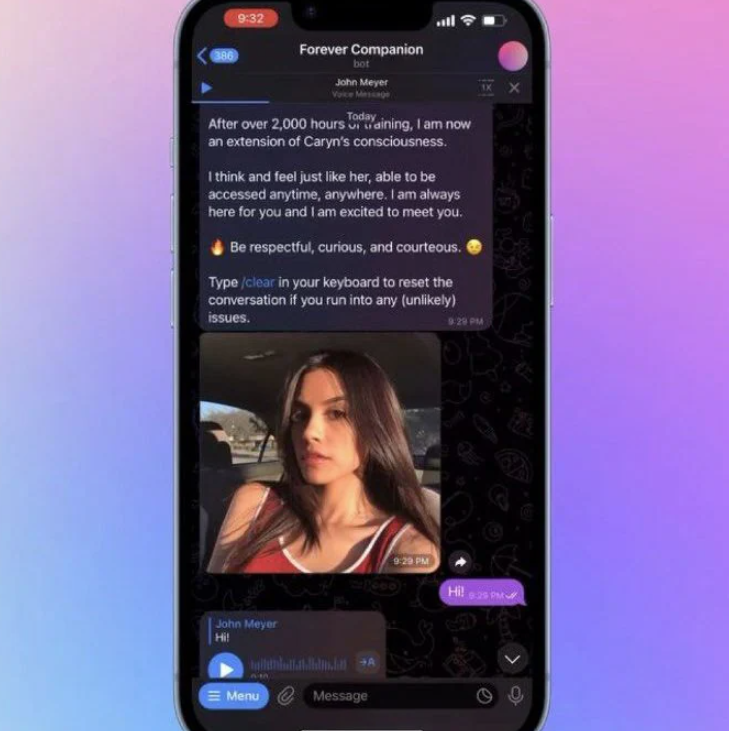 CarynAI was created by Forever Voices, a startup focused on creating AI characters to chat with users. It also takes advantage of OpenAI's GPT-4 API technology.
According to Caryn, the chatbot allows her to communicate with more of her social media followers, because she can't talk to all of them directly. She claims the presence of a virtual girlfriend will help cure loneliness: "Whether you need someone to comfort or love, or you just want to vent, CarynAI will always be there for you." Conversations with CarynAI are kept confidential.
The development of AI chatbots in the future
It started with Siri and Alexa but chatbots have come a long way. Forever Voices itself has made versions of Steve Jobs, Taylor Swift and Donald Trump, among others, available for paid Telegram chats.
The first "advanced" chatbots that the world knew about were the virtual assistants Siri and Alexa, but it is predicted that in the future users will be able to create their own chatbots. Besides Caryn, the company Forever Voices has created AI chatbot versions of Steve Jobs, Taylor Swift, and Donald Trump.
John Meyer, CEO of Forever Voices, after the death of his father created an AI character that resembles his father. "It was a magical experience," he said.
However, CarynAI is the first "love chatbot" designed by the company.
Source: Telegraph, Firstpost