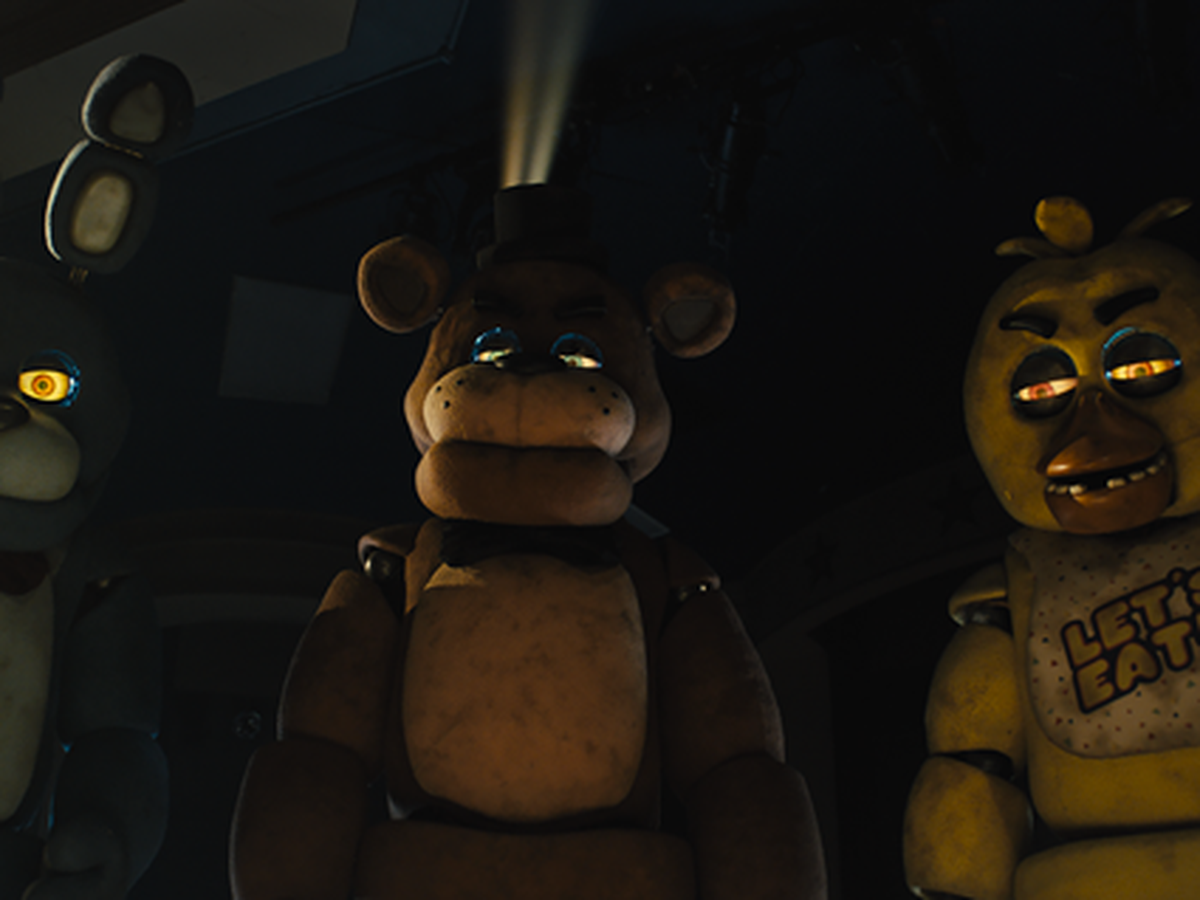 From the horror game that created the storm
Five Nights at Freddy's is a series of horror video games created by Scott Cawthon. The game takes place in a fictional pizza restaurant chain called Freddy Fazbear's Pizza, where the player plays as a security guard. The player's task is to monitor security cameras, using many different tools to prevent scary animals from entering the security office and killing them.
Since its release in 2014, this video game has immediately achieved great success. Players can hardly sit still in a tense atmosphere, constantly threatened by killing machines: Freddy Fazbear, Bonnie, Chica or Foxy. These characters are the soul of Freddy Fazbear's Pizza and have a "memorable" appearance that makes them very sleep-depriving. Players are constantly placed in danger, anxiously waiting for the moment the mechanical puppets attack.
Relatively affordable and easily accessible, available on a variety of platforms, including PC, mobile and consoles, Freddy Fazbear's Pizza is easy to play but difficult to master, featuring an engaging storyline that takes gamers on an endless scary adventure.
Five Nights at Freddy's once topped the charts and was played by some of the world's most famous YouTubers such as PewDiePie, Markiplier, or Jacksepticeye. In 2020, a video of Jack Black dancing to the music Five Nights at Freddy's became viral on TikTok.
From a humble game in 2014, Five Nights has grown into a global franchise. The first 6 game versions of Five Night at Freddy's (Five Nights at Freddy's, parts 2, 3, 4, Five Nights at Freddy's: Sister Location and Five Nights at Freddy's: Help Wanted) have sold more than 4.74 million copies on Steam. , grossing $33.5 million. The game series expanded into other formats, including 20 books, 5 comic series, even a cookbook and multiple movie versions, demonstrating the success of the brand.
Until the first movie version
The game Five Nights at Freddy's has attracted a large following not only because of its jump-scare scenes, but also because of the series of theories and legends hidden behind the killer animatronics and history. The history of a haunted pizzeria.
Before the first theatrical film version, Five Night at Freddy's was made by fans in many formats from collage, animation to live action. In addition to The Five Nights at Freddy's Movie (2019), Five Nights at Freddy's VHS (2019 – 2020) is a 12-episode collection of survival guides, game rules, and game excerpts when playing as the character. Thanks to the audience's love, although the "father" of the game Scott Cawthon does not have much experience with feature films, he also participated in the production of the short film Freddy & Friends: On Tour. These versions show a large fan community with love for the game. With Cawthon himself also writing the script and producing, the release of the movie project Five Horror Nights this October becomes more awaited than ever.
Five Fright Nights focuses on main character Mike Schmidt (Josh Hutcherson), a young man who takes on the role of night security guard at Freddy Fazbear's Pizza, a family entertainment center that includes a pizzeria and a complex. suitable for indoor entertainment. As Mike settles into his new job, he soon makes a disturbing discovery: many of the extremely creepy-looking robot puppets used to entertain families during the day are not just robots. In reality, they are still alive, filled with vengeance, and will kill anyone still in the building after midnight. Accompanying Mike is his vulnerable sister Abby.
Of course, none of this bodes well for the night guard. Mike must use the limited resources around him to protect himself and his sister from bloodthirsty robots and survive long nights of torture from 12 midnight to 6 am.
According to director Emma Tammi, the film version of Five Fright Nights takes most of its ideas from the first game in the series, but it borrows more or less from the thrilling part of the Freddy legend. Tammi's team and production company Blumhouse worked with Jim Henson's Creature Shop to create the possessed animatronic puppets. The female director said that "the feeling of insecurity" is what they tried to explain in the context of the film.
Five Nights at Freddy's is directed by Emma Tammi (The Wind). Producers include Jason Blum, Cawthon, Russell Binder, Beatriz Sequeira and Christopher H. Warner (who collaborated with Blum on Halloween Ends). Lyn Moncrief serves as the film's cinematographer.
FIVE NIGHTS AT FREDDY'S (original title: FIVE NIGHTS AT FREDDY'S) opens on October 27.